Cindy Jackson is the world's most technologically advanced woman. Here are some of the cosmetic surgeries she has had done:

4 face-lifts

3 eyelid surgeries

2 nose jobs

... and a partridge in a pear tree!
She's also had....

liposuction on her knees, thighs, abdomen, waist, and jaw-line (I guess she had fat knee caps.)

breast augmentation

breast implant removal (was this a do-over?)

cheek implants

bottom lip implant

chin reduction (ouch!)

hair transplantation to cover face-lift scars

2 partial dermabrasions (I don't know what this is but it sounds ouchy.)

2 chemical peels (okay, that HAS to be ouchy!)

2 laser resurfacings (I had the same thing done to my kitchen counter-top.)

2 facial thread vein removal

mole removal

scar revision

semi-permanent and permanent make-up: eyeliner, eyebrows, lip liner, lips (cost-saving measure?)

cosmetic dentistry

laser tooth whitening

"Hello. I'm not really a doctor. I just play one on the internet."
What's really astonishing is that this woman, Cindy Jackson, is NOT related to Michael Jackson!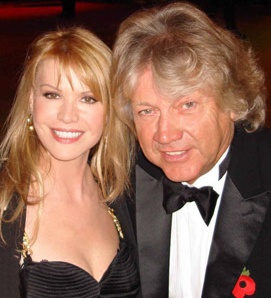 That's Cindy Jackson. How old do you think Cindy Jackson is? Can you believe she was born in 1955?!!! That makes her what, 87 years old? She looks great!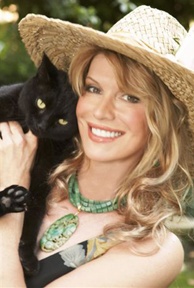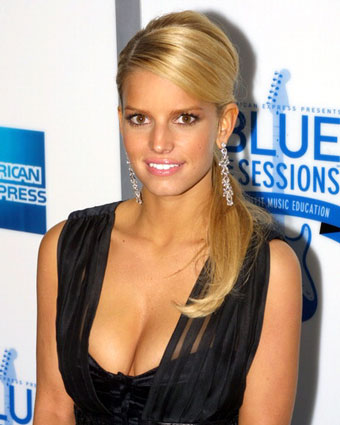 She kinda looks like Jessica Simpson.
I think she looks amazing. Think about it, most 99 year olds look like Yoda or a dying winter tree. But Cindy Jackson looks good!
Of course, she she can only leave her refrigerated chamber 20 minutes a day or else she will melt... but she looks great!
The point of plastic surgery is to be more appealing to men. (Of course women won't admit it. They say, "It's for me!" But when a woman is appealing to men, she feels great about herself... so why doesn't Cindy Jackson go HogWild and become...

The Ultimate Technologically Advanced Woman!
She could combine the best of Medical Science with the best of Radio Shack!

FACE
Men enjoy variety. One reason men are not faithful is because men are selfish pigs. But another reason is because we are biologically programmed to spread our glorious man-seed in as many different women as
possible.

NOTE: This is why each year, the new generation of women is sluttier than the one before it. Because in general, men do not inseminate the hottest women, they inseminate the EASIEST women. (Because men are lazy.) Then these easy women pass on their easy genes to create even easier daughters.
PREDICTION: By the year 2090, girls will be born with v@ginas covering 95% of their body.
So since men like variety, the World's Most Technologically Advanced Woman would have a medicine cabinet full of noses and lips and eyes to switch in and out like accessories.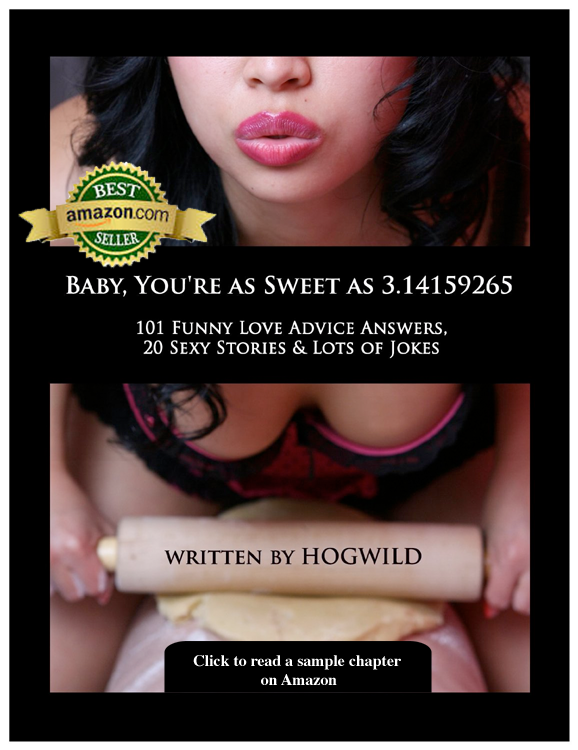 EYES
Want a man to look deep into your eyes?
The World's Most Technologically Advanced Woman will equip her pupils with 147 channels of sports and movies! Her left eye would be showing a Monster Truck Rally on ESPN2 while her right eye is playing Scarface.

EARS

The World's Most Technologically Advanced Woman will have ears with special implants that translate the audio of a man's belching into the sound of a baby giggling.

That's what I call a win-win.

COOKING
She can unscrew her hand from her wrist and attach a variety of man-pleasing tools such as a frying pan, nun-chucks, a satellite dish, a fly swatter, and a blowtorch.

HAIR
The World's Most Technologically Advanced Woman will install Emoti-follicles. These are special sensors that are surgically implanted into the scalp that read the woman's current emotion by sensing body temperature, pulse, and serotonin levels in the epidermal antle of the cranial cervix.

That way guys will always know her mood by the color of her hair!
Angry --> black hair
Silly --> blonde hair
Scared --> white hair
Horny --> red hair
PMS --> hair of all colors standing straight up giving me the middle finger

BOOBIES
Silicone? Really? I think we can get more technologically advanced than that! I'd like to see "standard-issue" boobies replaced with those crystal glass static electricity globes that react to your hand.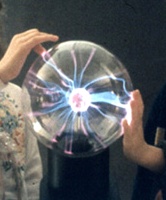 And in the cleavage would be a Bluetooth enabled cell phone so you can make those important business calls from the comfort of your girl's bosom.
YOU: I'll have the report for you ARGWAGHA.
YOUR BOSS: What?!
YOU: ARGWAGHA, BRRRRRRRRRRR-EWSI!
YOUR BOSS: Are you calling me from between your girlfriend's breasts, again?!!!
YOU: Um, no sir. BRRRRRRRR-EWSKI!!
NIPPLES
The Ultimate Technologically Advanced Woman would have nipples that are also high speed rotating teeth polishers. That way I can brighten my smile while I brighten my day.

LEGS
Her legs would be implanted with warm vibrating plates. This is so when her legs are wrapped around my neck, I will also get a massage! Total Bonus!


FEET
Each toe would be a USB 2.0 Flash Drive. And of course her toe nails would be 2 GB Sandisk SIMM cards.

BACK
Her back would be covered with a tattoo of a treasure map. I'm not sure what the treasure is or what you're supposed to do with a treasure map but when you've bent your girlfriend over for the 10,000th time it's cooler to look at a tattoo of a treasure map than a tattoo of the same old sudoku puzzle you've already solved.

I guess that doesn't have too much to do with technology... unless the treasure map leads to a hidden pile of iPods.

SHOULDERS
Her right shoulder will be equipped with a missile launcher. Just like Megatron.


LADY HOLE
Pressing her cl!toris will activate my car's keyless entry. That way she will be excited to drive me to uh, well, if I had somewhere to go, she would be pleased, very pleased, to drive me there.
Also, the Lady-Hole would allow me to slide in my bank card and eject cash.
NOTE: Sadly, she will embarrass me by announcing that it's not only my funds that are "insufficient."
UNLADYLIKE HOLE

This would also be a high speed internet connection. She will allow me to upload as I pray that she does not download.

BOOTY
I'm surprised that more progress hasn't made in the butt implant area. If they can put saline (salt water) in a girl's boobies, why not in her butt? It would be fun! She would feel like she's sitting in the ocean!
And while they're at it, I think they can implant some stereo speakers in there with a sub woofer. That would feel great during sex!

I could crank up the bass to 10, and her booty would vibrate along with the song!