C in Georgia writes...
I love your dating advice. It's made me more confident as a man and I now feel that I can do anything. But I do have a question, and you're the only person I think would be able to help.
My girlfriend loves me, but at times, it seems like I don't exist. She gets so caught up with other things and it's difficult to get her to talk. I do so many things for her, she talks about how loved she feels, but I never get anything in return. I can't keep having her as a priority when I only feel like an option to her.
- C in Georgia
Yeah! It sucks when you make your partner the number 1 thing in your life and she ranks YOU as number 17. Right after shopping for carrots.
You want to scream, "Although they are high in vitamin A and fiber, I am more important than carrots!"
You need to do 2 things. The second thing is something that 99% of couples DON'T do but it can SAVE a relationship. And it's soooo easy!!!
But you must do the first thing first. Otherwise the 2nd thing won't matter.
So FIRST.... you must spark attraction in her.
Get her more attracted to you. Do the things that got her attracted to you in the first place.
It's ok to let her know that other girls want you but you are turning them down. Girls want a man who is in demand. A little competition for you can get "juices" flowing for you.
Watch my video #220 on how to get a girl attracted to you, for more details.
You know why she is not making you a priority? ... Because you're NOT a priority.
She is taking you for granted. She is not appreciating you. Some people don't appreciate a good thing. It has nothing to do with you, it's a flaw in their personality.
A way to get them to appreciate something is to take it away.
For instance, most of us take electricity for granted. We don't REALLY appreciate it. But have you ever been without it for a long time? THEN you appreciate it!
After all your batteries run out, you've got no computer! No internet! No TV! No phone! No microwave! No light! And if it's summer... No air conditioning! No fan! No refrigerator! Your leftover Chinese Food is rotting! R.I.P. Beef and Broccoli!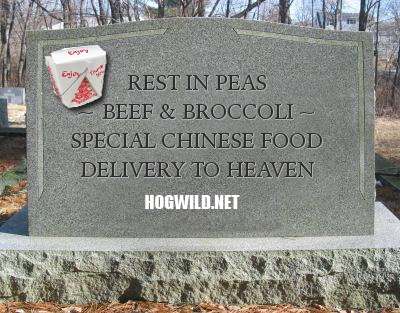 So, yes, you can take-away some of your awesomeness to show her what her life would be like without it.
Really do everything you can to...
This is taken from my Premium Members section where I post my new videos.
Here are some more tips, but only Premium Members get the entire video + access to over 125 full dating and relationship videos in the Video Vault!
- When you're WITH her... make her feel amazing. Just don't be available to be with her as often as before.
- Once you are sure she is attracted to you... here is part 2. It's very mature. Something 99% of couples DON'T do...This one thing can SAVE a relationship. And it's ridiculously easy.
You're going to make a list.
Make a list of...
Only Premium Members have access to this Video!
1 - Learn more about the Premium Membership
or
2 - You realize Life is Short, get the relationship you deserve and Join Now!
Comment below! Have you ever felt like your partner was slipping away? How did you get them to value you?