U in New York writes...
Hi Hog,
I love your videos! They're so helpful and super funny. I've told all my friends about you.
My guy just told me he wants to take a break. So my question is, when my boyfriend says we need a break, is it because he likes another girl?
- U in New York
Not necessarily, but it's not good.
THINGS YOUR BOYFRIEND SAYS THAT ARE NOT GOOD
- We need a break. So I can be alone for a while. With Cassandra. The naturally big breasted PhD student. Whose family owns half of a small island. Called Manhattan.
- He's not a student but tells you, "I just got a really bad result on my... tests."
- He tells you, "You and I are more compatible then you think. For instance, we both like pen!ses!"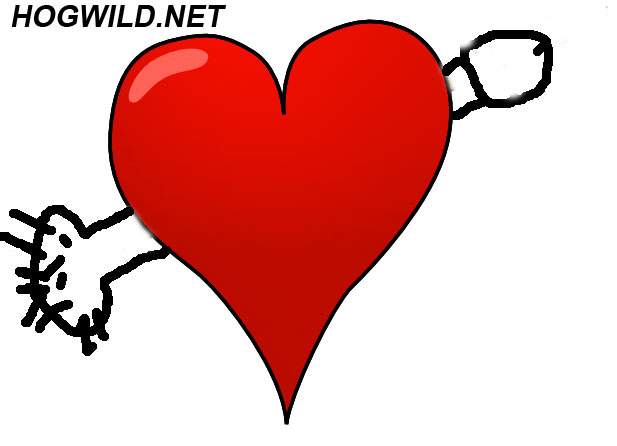 Awww! haha
He's close to breaking up with you. He's frustrated.
Most normal people don't want to take a break from something great.
Like, "Wow! This full body massage you're giving me is AMAZING. Ya know, I think you should stop giving me massages for awhile. I need time to think about things and do something less pleasurable."
Get him to tell you what he'd like to change.
If he can't tell you in person, ask him to write you a note. Tell him to list all the things you do that make him feel loved. Then to list all the things you do that make him feel unloved or upset.
Then you give him your lists, too.
Then you...
This is taken from my Premium Members section where I post my new videos.
Here are some more tips, but only Premium Members get the entire video + access to over 125 full dating and relationship videos in the Video Vault!
- Do not accept a "break." Say yes, it's OK to have time apart but that you're still a couple.
- If he doesn't contact you after a week, then this is what you do...
Only Premium Members have access to this Video!
1 - Learn more about the Premium Membership
or
2 - You realize Life is Short, get the relationship you deserve and Join Now!
Comment below! Have you ever asked your partner for a break? What was the reason?




Latest HogWild Dating Advice