V in Providence, Rhode Island writes...
Hi Hog,
I'm a 33 year old guy and starting to get some gray hair. Should I let my hair go gray or color it?
- V in Providence, Rhode Island
Color it! Red! Yellow! Green! And Blue! Chicks dig the clown-look!
LADIES, REASONS FOR YOU TO DATE A CLOWN
- they believe in saving the environment, that's why they car pool!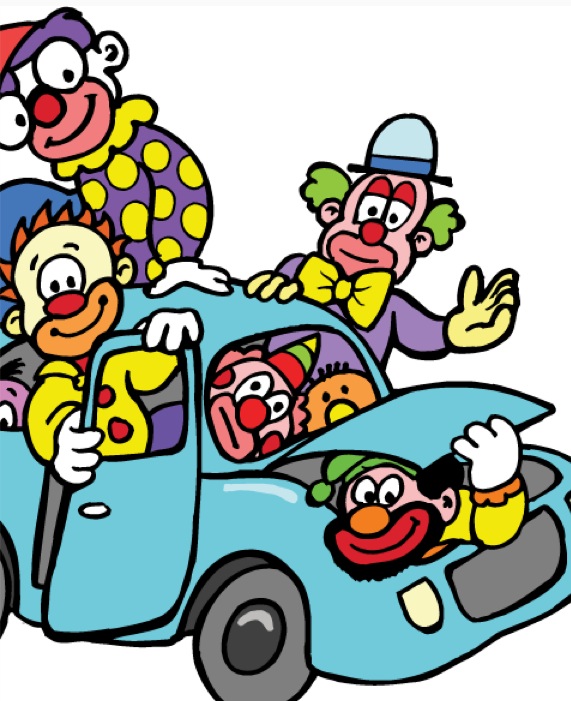 - they are quick to give you a pretty flower... so what if it squirts you in the face with water, your current boyfriend doesn't give you flowers at all! Who's the clown now?!
- they are in touch with their feminine side, they're not afraid to wear a little make-up... or a lot!
- they have big feet which means they... trip over themselves
Whether or not you color your hair is a method. The principle is... be confident. If your gray hair makes you insecure, then either remind yourself that aging is not a WEAKNESS and that awesome comes in ALL ages OR...
Color it something that looks natural. And if a women ever asks if you if your color it, then you say to her...
This is taken from my Premium Members section where I post my new videos.
Here are some more tips, but only Premium Members get the entire video + access to over 125 full dating and relationship videos in the Video Vault!
- Being gray might make it a bit more difficult to get girls in their early-20's although SOME of those girls are very attracted to their grandfathers. hahah
- Gray hair can actually improve your appeal to women if you...
Only Premium Members have access to this Video!
1 - Learn more about the Premium Membership
or
2 - You realize Life is Short, get the relationship you deserve and Join Now!
Comment below! Do you color your hair, why or why not? Have you ever dated someone with gray hair? Would you?




Latest HogWild Dating Advice