Remember Clifford the Big Red Dog? Looking back at those books, I've noticed that he is not the same size throughout the book.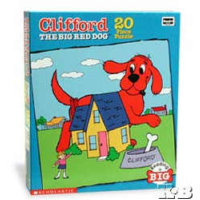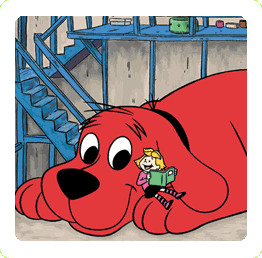 On page 12, he's the size of a house. But on page 13, he's only the size of a car. I know what's going on here... Clifford is a metaphor... for my penis.
A boy
loves
to play with his um,
best friend
. And in our imagination it's
really big.
Like the size of a house. We want our jammies to be really big. But not just for selfish reasons. It's for
humanity.
Let's say you're drowning in the ocean. I can unzip and throw it out to you like a lifeline.
Or maybe there is a deadly meteor hurtling towards earth... have no fear... I used to play baseball!
Or like, if an apartment building was on fire, and there was a mother with her baby trapped on the top floor... have no fear! My meat ladder is here!
(unzip)
Uh-oh.
Just a minute!
Hmm. Arg! Trying to get it up! Starting to sweat! Spit on hand…
Just a moment!!!
Maybe if I play with my balls… relax, relax…
Dammit! I knew I shouldn't have had so much to drink! Oh well, you win some, you lose some.
You guys stay right there! I'll be back after I take a short nap. I promise, in the morning, I'll save the shit out of you!