Each year, The Friends of Scotland produces a
super hot fashion show
dedicated to their cause of uh, hmm, okay, I don't really care what the hell they stand for -- all I know is that they get
hot chicks
to dress up in skimpy Victoria's Secret lingerie!
Woo-hoo!
I do know that Sean Connery is their Honorary Chairman. I think it would be funny if he re-enacted that famous scene with Marilyn Monroe... the wind blows up his kilt and puts his arms in front to pull it down while slyly remarking, "I shee you looking at my Double-0-Sheven."
WARNING: What you are about to see is perfection. It might cause you to weep.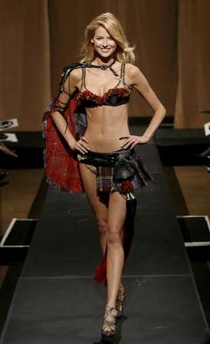 Holy crap!
Face: Pretty. Hair: Beautiful. Squeeze'ems: Squeeze-able. Stomach: Toned. Legs: Delicious.
And she's probably really smart, too. Like I bet in her free time she solves Quantum Physics problems for the Department of Quantum Physics Problems.
This next girl looks like the super hot cousin of Robin Hood.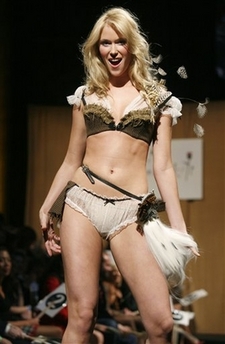 And this brunette looks like she can kick some ass like Xena Warrior Princess. Remember her? The bootleg Wonder Woman? What ever happened to her?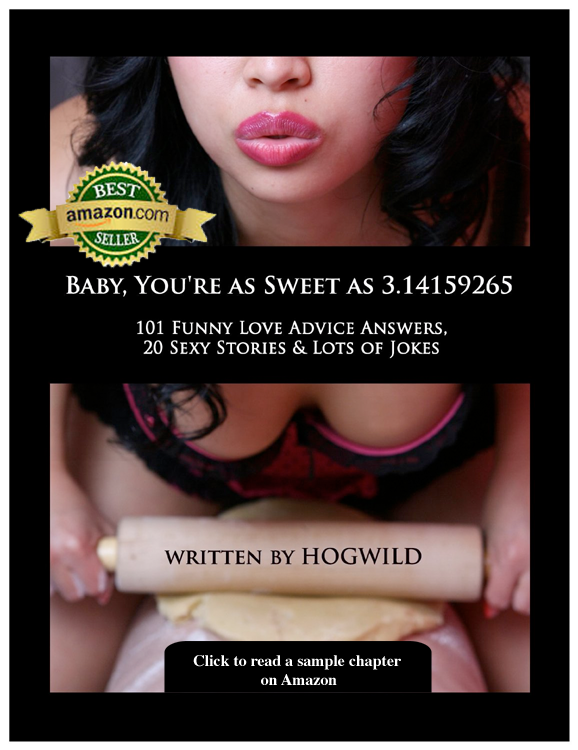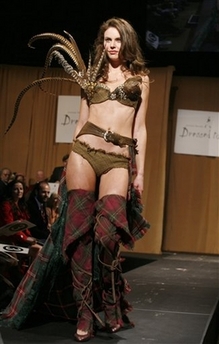 This next chick is semi-famous. She's Melrose Bickerstaff. She doesn't really compare to other girls. Plus, I could never get with a girl named Melrose. It's an obnoxious name. A girl's name is important. You have to use it every day.
GIRLS I COULD NEVER DATE: Judy (my mom's name), Harriet (my grandma's name), and "Apple" Paltrow.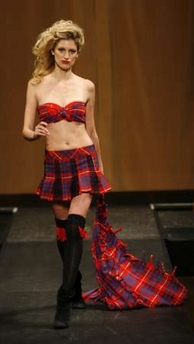 Now here is a hot semi-famous girl, Ivanka Trump. She's so hot, she looks good even they dressed her up as a bumble-bee.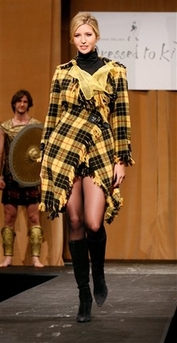 WARNING: Asthma sufferers may want to use your inhalers... NOW!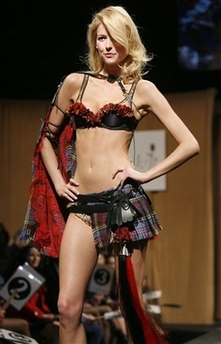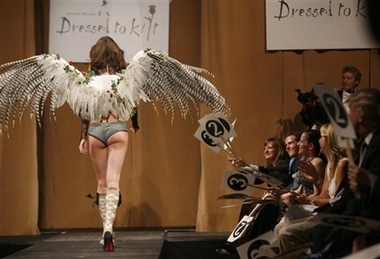 I don't know what bird wings have to do with Scottish pride or about fashion but I'm all about her tail-feathers!