I think Judge Judy should replace the Supreme Court. Here's why:

1 -
The Supreme Court sometimes takes YEARS to come to a ruling. If
Judge Judy
can't come to a decision after 12 minutes, then she will certainly have it solved immediately following the commercial break.

2
- The Supreme Court writes long, boring explanations of their decisions that no one reads. Judge Judy explains herself in clear slogans like, "Baloney!" and "You're an idiot!"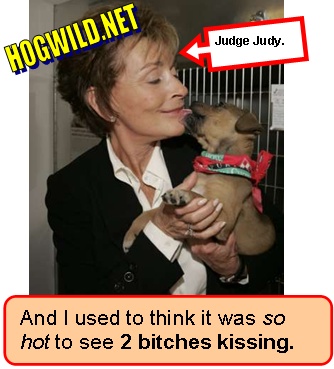 3 - The current Supreme Court Justices rarely insult the defendant's intelligence, attractiveness, or sense of fashion. Maybe this is why the TV ratings of The Supreme Court are 0 while Judge Judy's ratings are through the roof.



4 - There has never been a female Chief Justice. Nor has their been a Chief Justice who mocks the plaintiff by asking, "Does it look like the word 'stupid' is written across my forehead?!"



5 - Supreme Court Justices are barely qualified for their position when you consider that they have never been in direct competition with daytime talk shows, soap operas, game shows, and reruns of "The Fresh Prince of Bel-Air."
Yeah. See. Judge Judy beats that. And that's pretty damn good. Let's see Ruth Bader Ginsburg do that.

6 - Can you remember even ONE famous wise saying originating from The Supreme Court? Because Judge Judy once declared, "Don't spit on my cupcake and tell me it's frosting." I don't care if you studied law at Harvard, you can't argue with that logic.