Mother's Day is here! And at HOGWILD.NET that means we celebrate it as MILF Day!

Are you a young guy banging a MILF? Nice!
MILF Day is the special day devoted to showing your appreciation for your MILF.

All year your Sugar Mama MILF buys you gifts and dinners at fancy restaurants in exchange for the hot beef injection. Now on this day, you should buy something for her.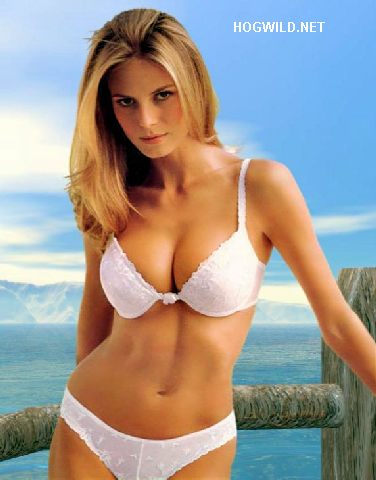 ABOVE: Heidi Klum is an example of a MILF.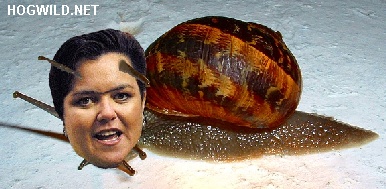 ABOVE: Rosie O'Donnell is an example of not-a-MILF.

*** A MILF DAY CARD FROM HALLMILF GREETINGS ***

M is for your Money. The Money you get from your ex-husband's alimony payments and spend on me.
I is for your Incredibly Irresistible Implants.
L is for your Looks. 'Cuz you looks goooood, guuurl!
F is for Fuh-REEEEEK! Your experience + sexual peak make you a hot nasty freak!

I love you, my older bolder woman!

Forever* Yours...

NOTE: Forever = until you start looking really old and it's embarrassing to be seen with you in public. So let's say, forever = about 4 years.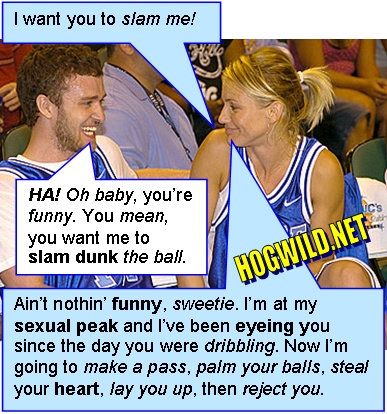 *** MILF DAY GIFT IDEAS***

Take your MILF out for dinner? No! Taking her to Applebee's doesn't impress her! Your MILF is grown & sexy -- take her to the Olive Garden!

Just kidding. There is never a good reason to go to the Olive Garden.
Unless you work there.

In which case you may want to call this number: 1-800-SUICIDE.

It's a special hotline for people who have to endure screaming babies throwing food on a Saturday night for a 10% tip.
And by babies, I mean the 42 year old fat women who dine there.

1 - For your MILF on MILF Day, cook her dinner in her apartment! Once the kid is asleep, light some romantic candles, spring for a nice box of wine, and cut up some hot dogs. Call it tube steak tartare.



ABOVE: Tube Steak Tartare.
She will be confused, but she will appreciate the gesture. Besides, really the only tube steak she wants from you is what's behind your zipper!

2 - MILFs love perfume. This is a nice gift. And like lingerie, it's basically a gift for yourself. It's all how you sell it to her.

DO SAY: I got you this fragrance because it reminds me of you: classy, sophisticated, and sexy.

DON'T SAY: I got you this fragrance because it'll make you stink less.

3 - MILFs also love skin creams and lotions.

DO SAY: You deserve to pamper yourself. This cream will keep your beautiful skin silky and soft.

DON'T SAY: This sh!t right here will help with those big-ass wrinkles around your eyes. Let me squish some out of the bottle. We better get started puh-RONTO!! Now here, I got you a card, M is for your Money...