I have to confess
My mommy has a great big mess
She keeps everything that we ever did own
From my baby clothes to our dog's first bone
She never never ever throws anything out
So I'll explain what I'm talking about: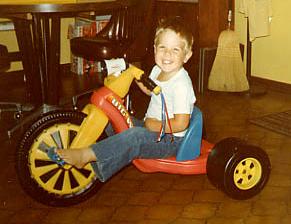 In our living room we got a folded up rug
And on the shelf is a sweet 16 mug
And if you think that ain't so bad
Then a ride on my big wheels is to be had
With that exercise machine that still ain't put together
If it comes into this house it'll be here forever

She's gotta keep everything; she just can't resist
Coupons from stores that no longer exist
Old joysticks from Atari and Colecovision
And this little piece of skin I had removed for my religion
Wet naps and Sweet and Low from restaurants in every state
And a bank calendar from 1978
You may say that I shouldn't whine
But I walked over to the couch and stepped on Optimus Prime
My mommy's got a mess and I'm caught underneath
Last night I dug through and found my baby teeth



My mommy's get a mess I just can't understand
She even kept dad's old headband
And all of my old Underoos
And that scam brochure that said she just won a cruise
And my certificate that said I was Best Camper
Her youngest son is 25 but she still has Pampers
And my birthday hat from when I turned 6
And the party favors like the opened pixie sticks
Not to mention the tricycle with the broken wheel
And the dust balls are so big they'd make a good meal
And all those shells from when we went to the beach
And my old Izod shirts that were ruined with bleach
My old stretchy belt and the mesh Little League hat
My mom got a liposuction and she kept the fat
We got the hubcaps from our first used car
If my mom was rich she'd be eccentric, but she's broke so she's bizarre

She's got my brother's appendix that he had taken out
And something I can't recognize -- it looks and smells like sour kraut
Everything in the fridge is the wrong damn color
Black bananas, brown lettuce, white strawberries -- what's wrong with you, mother?!!
Have you ever seen blue meat, that smells like spleen?
No! Because your mom threw it out when it turned green!
She can't throw sh!t away! There is no denying,
My mom can barely flush the toilet without crying!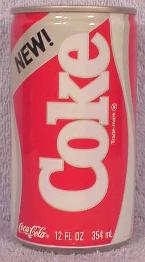 My mommy's got a mess. Everything is piled or in a stack
Including the Earth, Wind and Fire 8 track
And the Time-Life collection on butterflies
And the AM transistor radio shouldn't come as a surprise
Nor should the phone books from every decade
Or my report card from 7th grade
The original ticket stubs to Star Trek II
And a can of New Coke next to my old Kangaroos
A broken Lite Brite, crayons and a stencil
A jammed up stapler she keeps 'cause it's "sentimental"



Mommy's got a mess she just doesn't wanna face
And grandma isn't missing "She's just misplaced"
Mom, what is my umbilical cord doing in the freezer?
"That's MY umbilical cord!!" she screams while holding rusty tweezers
And a really old atlas she's keeping like it's a tradition
So she can reminisce about the times before the Lewis & Clark expedition
My mommy's got a mess, now I can't lie
Under the laundry we hide wanted men from the FBI
Every day here is potential for adventure
I think one of the men found grandma -- nope just her dentures

So I bid you farewell and I hope you bid me luck
When the pizza man delivers he says, "What the f&$%?!!"
And we pull him inside and beat him with a Whiffle ball bat
'Cause once you're in our house you don't ever come back!!