New York City wants to reduce pollution caused by downtown bumper-to-bumper traffic.
Now re-read that last sentence with sex on your mind.
HA HA HA!
So here is the story:
The City of New York is promoting safe sex by distributing free condoms. Not to be outdone, the Catholic Church is promoting abstinence by distributing free guilt.

So New York City is giving away free condoms to everyone.
I live in New York and I love my city. But um, I'm not sure if I want the city to, quite literally, have me by the balls. I know when you think City Government you think Super Awesome Service... but still.
But the mayor is emphasizing that these are not just some bootleg condoms... they are special "NYC" brand condoms. They're actually the Lifestyle brand, but with a New York City "theme" on the packaging.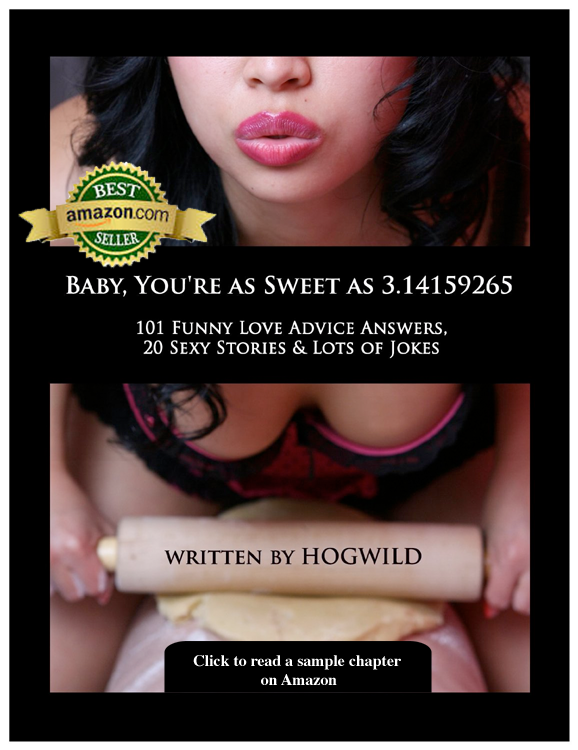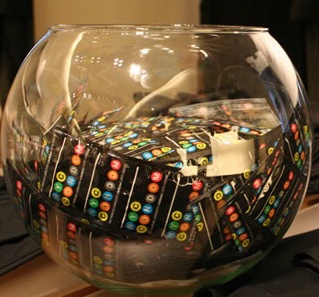 I think it would be cool if they put a NYC subway map on the condom wrapper. Then when a tourist asks me for directions, I can grab my crotch, and be like, "I got ya directions right here, buddy!"

"No, really! Let me unzip my pants to show you directions to the D train."

I think the slogan of the Official New York City Condom should be: I (hard-on) NYC.

Or a slogan targeted to men: "New York City Condoms: Don't enter her Lincoln Tunnel without one."

Of course, when I'm using the condom, the girl will complain that the sex only lasted a New York Minute.

The ads promoting the condoms are a bit sophomoric. The slogan is: NYC Condoms. Get Some.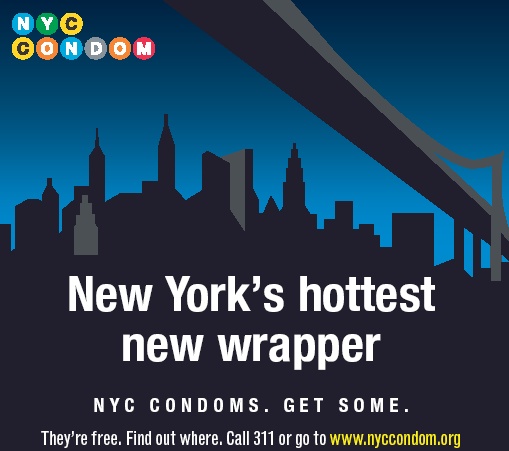 Get it? Get some!

If you're gonna do that, you might as well go HogWild with it...

NYC Condoms: Whether you're playing on the Upper Breast Side or visiting the Yeast Village... exploring Vachinatown or spending the night in Asstoria... partying in the Meatpacking District or shopping with a So-SoHo... NYC Condoms are the safe way to ride ass transit from Broadway into Canal Street.

I think it would be super cool if the packaging had a picture of the Statue of Liberty's torch sheathed in a condom.

They should make New York City flavored condoms... bagel flavored. That way if the girl smells like salmon, it will be like eating breakfast.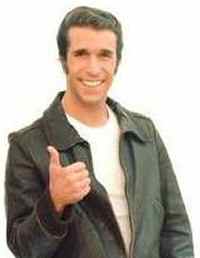 Awwww!

NOTE: Never enter a vagina that smells like rotten anything. Remember: When in doubt, toss it out!

Since the condoms are free, I think New York's homeless people should take advantage.

They should use the condoms as rubber winter gloves and rubber boots.

NOTE TO HOMELESS PEOPLE READING HOGWILD.NET AT THE LIBRARY: The best rubber boots are made with ribbed condoms. Better traction.