Every year the Academy of Motion Picture Arts and Sciences presents its Oscar Awards. But what about the hard working people who steal these great films and sell them to us at a significant discount?
These "bootleggers" risk huge fines and imprisonment to ensure that we can watch classic films like Little Miss Sunshine and Norbit. Without bootleggers, we'd have to endure the exhausting experience of leaving our homes to watch a 1st run movie or wait an entire 3 weeks until it is released on "authentic" DVD.
So tonight, I will make up for this injustice by presenting to you, HogWild's Bootleg Oscar Awards!
In the audience here tonight, I see many famous celebrity look-alikes! Look, there is Madonna circa 1993! And there is Elvis Presley! And hello to you, Tom Cruise impersonator! And look, it's a Tara Reid impersonator! Oh, wait, no. That's the real Tara Reid! Thank you for coming! I'm sure next year they will invite you to the real Oscar Awards. Please take a seat next to ALF.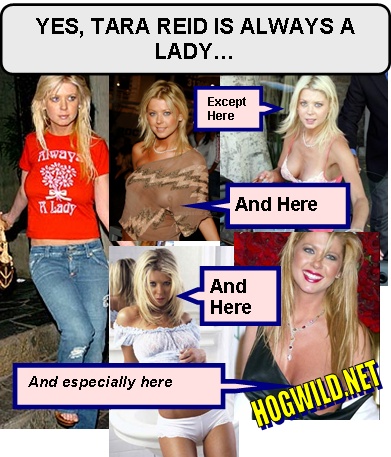 Let's get this party started!
We will begin with the evening's most important award…
And the Bootleg Oscar for Most Steady Camera Work in an American Movie Theater goes to...
Kar Wei Lee!!!
KAR WEI LEE: I like say, Tank you! Tank you to Academy for making such good movie. Last year movie stink! I sell nothing! This year movie great! I'll be outside if anybody need anyfing. 2 for $10!
And now for Best Song Not Originally in the Film…
The winner is… Beyonce for "Irreplaceable"… as heard in Letters from Iwo Jima… as played on Becky Goldman's cell phone!
Becky couldn't be here tonight to accept her award because she's grounded.
And now the Bootleg Oscar Award for Best Visual Effects… and the winner is…
Pirates of the Caribbean: Dead Man's Chest!
At 25 minutes in, bootlegger Vinny "Knuckles" Manicotti turned his lens to the aisle to focus on a busty girl running down the steps, causing her SnoCaps to jiggle in her shirt.
Vinny, would you like to say a few words?
VINNY: Yeah. I'd like to thank Pete O'Brien, manager of the Regal Cinemas over on Broadway, for generously allowing me to practice my art in his theater. Because it would've been a real shame if anything happened to his pretty little face, with say, a tire iron. I'd also like to thank that hot chick with the boobs. That was worth the price of admission alone! Ya know, if I'd paid for admission.
Now I present to you, Best Audience in a Supporting Role...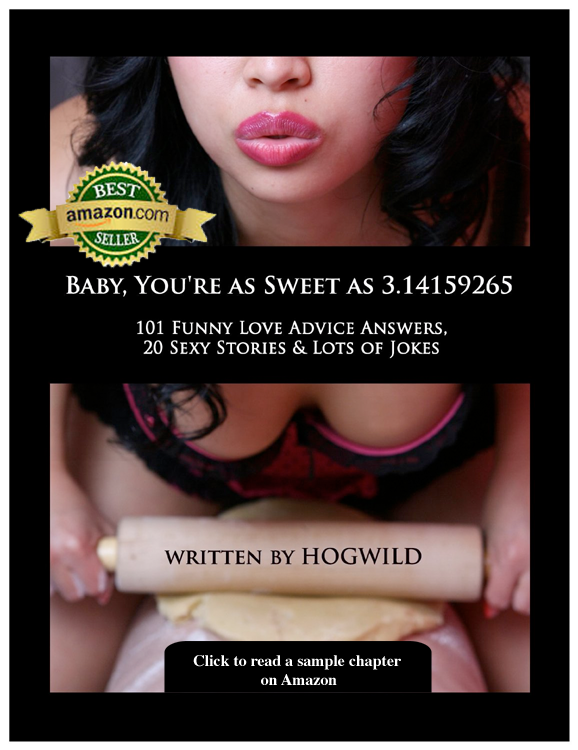 Bootlegged in a theater in the Harlem neighborhood of New York City, the audience really helped support the film "Dreamgirls" by vocalizing their encouragement right there in the theater!
Where would this movie be without the audience shouting positive feedback like, "You can do it, girl!" And "You go, Eddie!" And "You just stepped on my foot, b!tch! What?! Sorry ain't sh!t! These shoes costed me $75 dollaz! No, I will not calm down! B!tch."
And now the Bootleg Oscar Award for Best Sound Editing…
Realizing the sound on his video was compromised by some idiot eating popcorn right next to his camera, Charles Dempsey personally added subtitles to the homemade DVD version of his movie. Though he made numerous spelling mistakes, it's this kind of commitment to quality that earns him HogWild's Bootleg Oscar Award.
And the Bootleg Oscar Award for Best Film Editing goes to…
Again, it's Vinny "Knuckles" Manicotti! Vinny added special segment to the end of his film. Utilizing a split-screen, one half scrolled the closing credits while the other side of the screen replayed that busty girl running down the steps in slow motion.
It's time for Best Original Score. The Bootleg Oscar Award goes to…
Carl Johnson! For scoring the DVD to "The Pursuit of Happyness" just 35 minutes after it was released in theaters.
And here is a very touching award…
Best Makeup/Makeout
While watching "Blood Diamond", Trina stopped being mad at her boyfriend Keyshawn for looking at other girls and they began making out. Though only their shadowy figures were visible, it would appear that Keyshawn got to 2nd base. Go Keyshawn!
And now for tonight's most prestigious award… Best Director…
And the Bootleg Oscar Award goes to…
Dikembe Ndereba!!!
This is for Mr. Ndereba's outstanding work. Mr. Ndereba quickly beat the crap out of a 14 year old girl talking on her phone in the theater, thus saving his masterpiece.
Mr. Nderba couldn't be here tonight to accept his award because he's in prison and being sued by Becky Goldman's parents.
Thank you! Good night!