So Pamela Anderson was caught by the paparazzi without her make-up. Here is side-by-side comparison of Pamela Anderson without make-up vs. Pamela Anderson with make-up.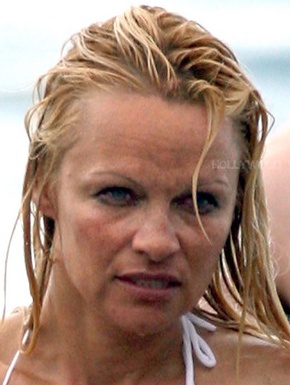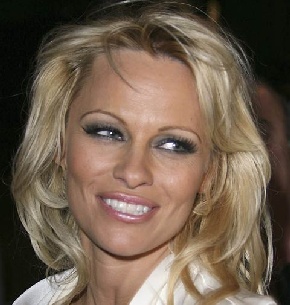 I say give the girl a break!
You can't expect a woman to look the same way she did when she was 22. What these pictures do reveal is the power of cosmetics.
Besides, she still looks PDG (pretty damn good) considering that she's survived the stresses of motherhood and having to see Kid Rock naked.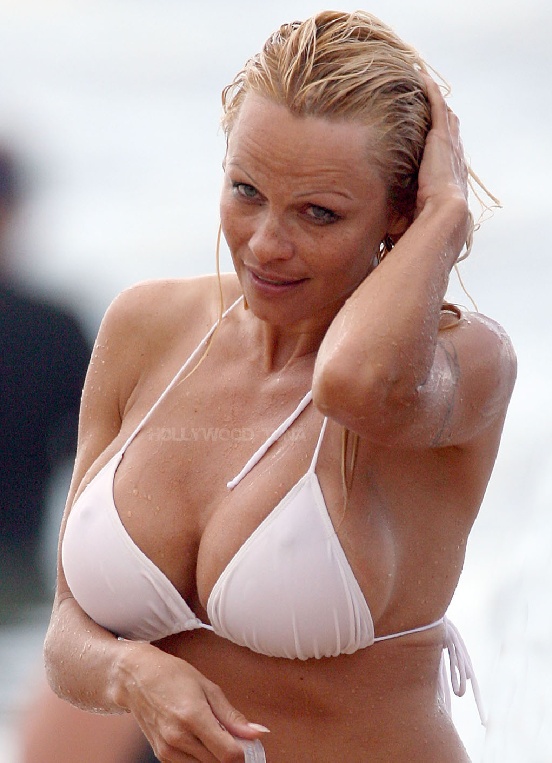 Look at the droplets of water on her foobies (Fake Boobies). Kinda looks like the condensation on the outside of a 2 liter plastic bottle of Pepsi.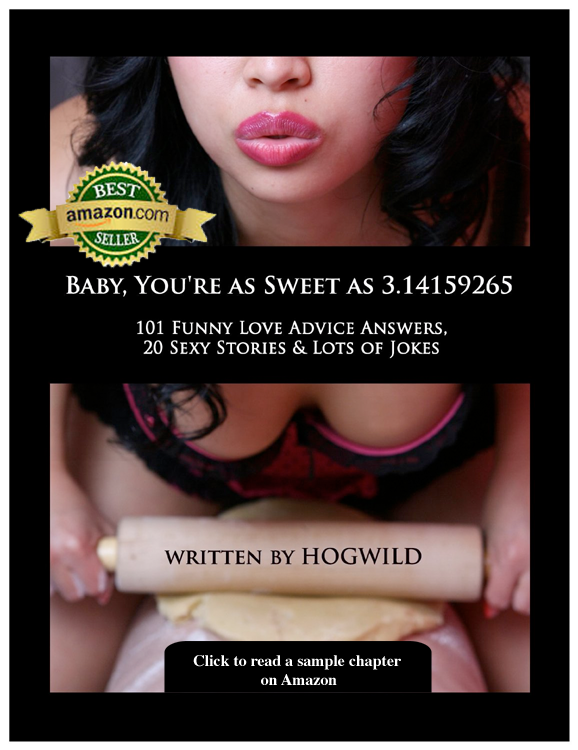 What's interesting here is Pamela Anderson's response to the published photos. Let's break down her reaction that she posted on her personal web site.
I've just been sent some pics from Hawaii - I have to laugh - well at least the world knows I don't get botox - ha!...I'm much hotter in my mind - (I swear I look better) - then again I hardly check a mirror before I go outside - may start doing that more.
This is why Pamela Anderson is awesome. She has a great sense of humor. She doesn't take herself too seriously.
I may have to start working out too though - genes and gymnastics have gotten me this far.
Um, hmm. Genes and gymnastics, huh? I think she forgot about the huge orbs she had surgically implanted in her thorax.

I just refuse to let these paparazzi ruin my time or my lifestyle in general with my children - I'm not going to spend time putting makeup on or staying covered up on the beach - it's definitely surreal though - I think I look alright but everywhere you turn you have a camera in your face - up your butt - it's crazy - too many tabloids - must be running out of stuff to print...I'm a semi-retired single mom - hello?

She has a point here. Think about if YOU had pictures snapped of you at every turn. Every time you pick your underwear out of your butt... every time you pick your nose in the car, every time you make out with Joe Francis in Boulevard Night Club in L.A.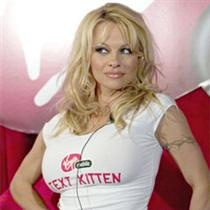 What I don't like is how she plays the "I'm-a-semi-retired-single-mom" card. She's the sex symbol of the 1990's. She's a superstar celebrity. And it's not like she's shied away from the spotlight. If she wanted to lay low, she wouldn't have had 17 wedding receptions with Kid Rock all around the world. And she wouldn't have punished us with her short-lived sitcom "Stacked" and she wouldn't show up at every event wearing a shirt so tight that it looks like Randy "Macho Man" Savage will tear through at any moment yelling, "Snap into a Slim Jim!"