It's
crazy weather time!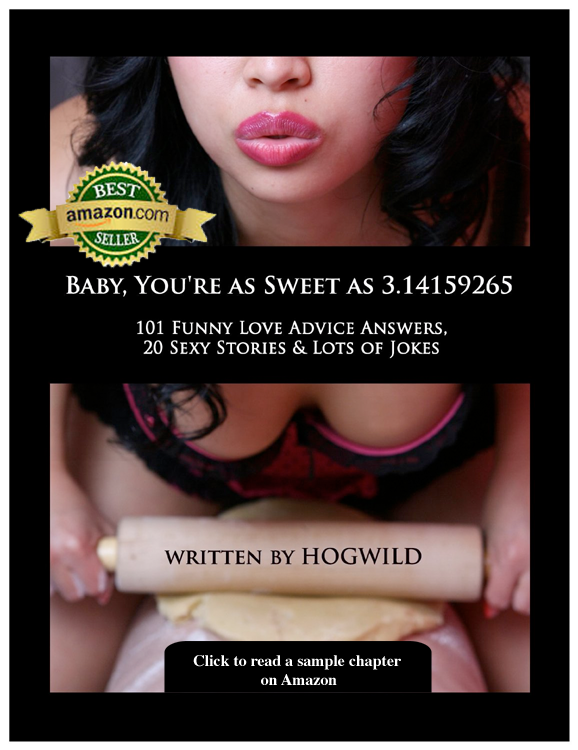 And people are blaming Global Warming for the recent flooding. What? You're blaming this on fossil fuels and the cutting down the rainforest?
Um, back in the day there was much worse flooding. And you know what caused it? Humans. And not because of our air conditioners and automobile emissions. Because we were bad. That's right. Read the bible. God flooded the Earth because we were acting up. Basically, He said, "Humans, I'm calling a time-out."
Since Noah was a good dude, he told him to build an Ark.
So if this explanation was good enough the first time around, why is it not good enough now? Maybe God is punishing us for downloading pirated music.
Actually, I have to admit, I may be responsible for the recent storms. Because when I was a kid, my mom would tell me to sing a certain song whenever it was raining. It went like this:
"Rain, rain go away... come back another day!"
And today... (insert dramatic pause) is another day. (Insert menacing musical notes.)
In Danville, West Virginia the street are underwater! Cool!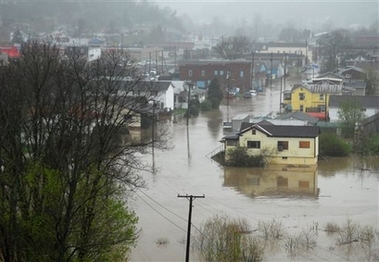 Now Danville will be all romantic and stuff. Everybody sing! "When the moon hits your eye, like a big pizza pie, it's amore!"
Danville is now the Venice of West Virginia. I think that's cool. This could be a huge tourism opportunity for them. They can sell gondola rides. And West Virginia (like Venice) is already known for its fine Italian food. If you count Kraft Macaroni & Cheese as fine Italian food. (I do because it's yummy.)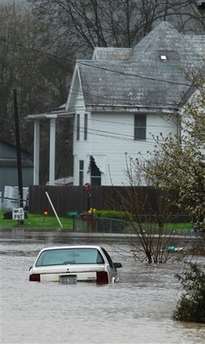 Sucks for that dude. At least he doesn't live here in New York City. Because in New York, not only would his car be flooded, but he'd also get a parking ticket for not moving his car to the alternate side of the street by Tuesday at 9 AM.
Here is some flooding in Long Island in Babylon, New York: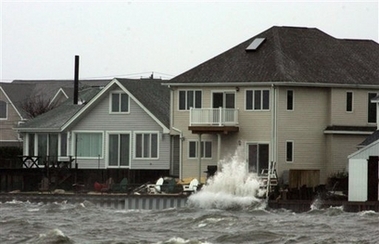 It sucks but that's one of the risks of owning a home by the Bay.
CITY OF CHOICE vs. RISKS
San Francisco...... Earthquakes
New York City...... Terrorism
Los Angeles......... Entertainment Lawyers
Cleveland............. Death by boredom
But Natural Disasters are no match for a man's horniness.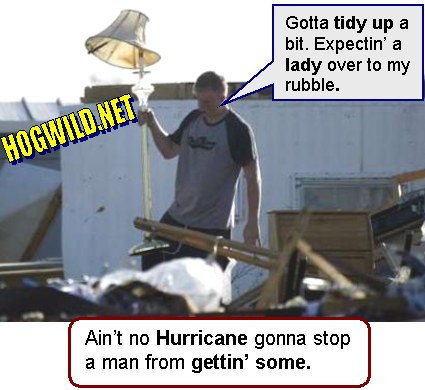 But fear not because after every storm you get a beautiful rainbow: