HogWild's Tips for a Great Relationship:

- Never hold a grudge. Hold a hammer. It's a lot more intimidating.

- Choose your partner wisely. I mean, you probably have so many options, right? That's why you keep calling your ex-girlfriend, right? To tell her all about your countless other options.

- Don't confuse sex with love. Sex is best to be confused with trust.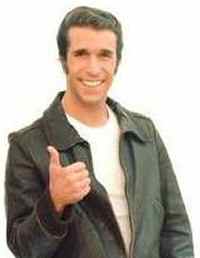 - Communicate your needs. Your partner can not read your mind! Your partner is barely listening to you when you SPEAK... and you expect him or her to listen to what you DON'T speak?

- Seriously, you must communicate your needs. Except if your needs include another man's pen!s in your butt.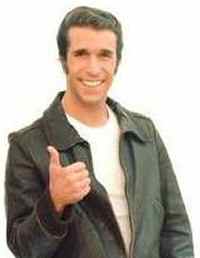 - View yourselves as a team. Preferably a SWAT Team where you blow up stuff and shoot bad guys. Because that's pretty cool.

- Okay, really, think of yourselves as a team. And just like any team, there is a Most Valuable Player. That's you, girl. How long can you go on picking up the slack for his slumping bench-warming ass?

- Don't be selfish, because there's no "I" in team. And after Stacy left me, there's no I in Stacy.

- The value of a team is your differences: She's monogamous; you're cheating on her. You know it; she doesn't. Value those differences!

- NEVER go to sleep angry. ALWAYS have sex angry. It's better that way. Trust me.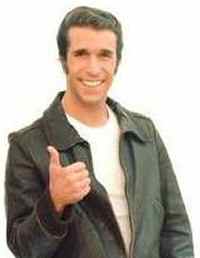 - Talk with your partner about your concerns and fears, as well as your hopes and dreams. This will make it easier for your partner to use them against you when you break-up.

- Learn to negotiate. This will come in handy during your divorce.

- Learn to compromise. After all, compromising is what made you settle for this person in the first place.

- Listen. Truly listen to your partner's concerns and complaints without judgment. Just like Jesus would do. And Jesus deserves a back rub, don't you think?


- Look at things from your partner's perspective as well as your own. That's why I want to put a mirror above the bed. It's not about sex… it's about INTIMACY!!!

- Take a long-range view. Bail.

- Apologize. Even if you didn't do anything wrong... yet.

- Recognize that all relationships have their ups and downs. It's like riding a rollercoaster. At first you feel excited. Then nauseous. Then it's suddenly over. You walk around feeling stunned. You look at a picture of the ride. Then you find yourself waiting and waiting until you can get back on.

- Maintain self-respect and self-esteem. Yours, not your partner's. Build them up too much and they'll leave you for someone better.

- Enrich your relationship by bringing in new interests from outside the relationship. Like that hot 21 year old intern from the office.

- It's unrealistic to expect one person to meet all of your needs in life. This is why you must sleep around.

- Understand that love is not absolute. Nothing is forever. Except Herpes. At least you'll always have that.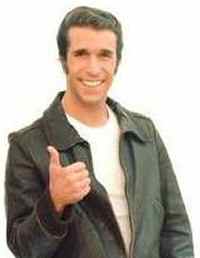 - Evaluate your potential partners as you would a friend. Look at their character, values, and their spirit. Then disregard all of it... just like with your worthless friends.

- Okay really, don't confuse sex with love. And don't confuse your regular coffee for Folgers instant crystals. And please don't confuse the clitoris with a lima bean.

- Know your needs and speak up for them clearly. That d!ldo isn't going to magically plug your mouth without crystal clear communication. (Beforehand.)

- Sex is easy but intimacy requires honesty, openness and self-disclosure. Talk about your concerns, fears, sadness, as well as hopes and dreams. That should kill the mood.

- Have empathy. Listening to your partner opens the door to confiding... a door that opens the gates to V@gina Town.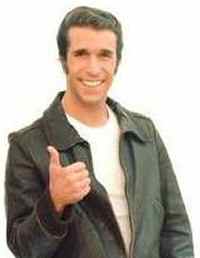 - A marriage is an agreement to spend your future together. Compare your dreams to make sure you're both on the same path. Update your dreams regularly as she shoots them down.

- It's easier for someone to love you when you love yourself. Love yourself as often as possible depending upon your Internet connection.

- When you meet someone special, don't be afraid to let her into your heart. In the end, you won't be sorry. Unless she's a stingray.

Subscribe in a reader Professional Dating Advice videos and expert dating advice by award-winning comedian HogWild!