I'm writing this in response to a girl who just emailed me asking me to describe the best bl0w j0b I ever got. She says she's not sure if her technique is making guys happy.
Is the guy happy? I would say the proof is in the pudding.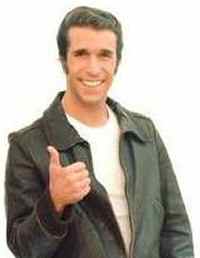 First, I think it's great when people strive to improve any aspect of their life -- whether it's to become more spiritual, more caring, or more talented at deep-throating.
Well, this is isn't a sex site, so I'm not going to write a a manual with step-by-step instructions. But what I will give you is more important.
It's not about specific "moves." It's about passion.
Are you enthusiastic in your salami slurping? Or are you a lazy lollipop licker?
You gotta go after it! Strip n@ked and wear nothing but a lobster bib.
And just as important, ask the guy what he likes. Every guy has their own special preferences. Personally, I like a girl to be crouching down so I can watch the football game.
There are other fetishes, too. Some guys like it if the girl is wearing pig-tails, or if the girl is wearing glasses, or if the girl is actually a muscular man from Brazil.
Also, there are a lot of internet "research" videos available to the noodle-slurping newbie. If you are willing and able to do ANY of these professional techniques, there is a 99% chance that your guy will suddenly fall in love with you. Because, don't be fooled, a man's heart is directly connected to his jammy.
Back to your original question... my best oral experience? It involved the girl being totally uninhibited and doing some super hot "adult video" moves that I suggested to her. It was awesome.
But that's not that interesting. Instead let me tell you about some weird groin-gobbling experiences.
*** GOING DOWN-WIND ***
I once got a tongue-lashing so good that I felt 100% relaxed. Too relaxed. And so I accidentally let out a fart. That was embarrassing.
Speaking of farts... Once I was pleasuring a girl and she made a v@gina-fart from her v@gina. My tongue flew back and the skin on my cheeks fluttered back like a dog with his head out the window of a truck speeding down the highway.
*** YUMMY IN THE TUMMY ***
A girl once told me that I should drink pineapple juice so that my s*men would taste better. What the f*ck?! So I explained to her, "Hey! It's s*men... not a margarita!"
Just to make her happy, the next time I ejaculated into a blender and made her a Frozen Strawberry DNA Daiquiri.
So yeah, I had heard that thing before about the pineapple juice. That if I drink 1 quart of pineapple juice every day for 2 weeks, my uh, love-milk, would taste better.
So I called up my ex-girlfriend -- the girlfriend who broke my heart. And I convinced her to have sex with me and to swallow my uh, non-dairy creamer. And when she did she screamed, "AAAAAAAAAAAH!!!! What the hell?!!!"
See, every day for 2 weeks I drank 2 quarts... of Tabasco sauce.
Because I hate that b!tch.
*** LOCATION, LOCATION, LOCATION ****
The most exciting genital moistening ever was because of the location: Central Park. It's the danger factor. Plus it was cool to look at a squirrel and be like, "You ain't the only one getting a nut!"
Stoooooooooooooooopid.
And I tell you this, you haven't lived until you've had or@l sex in the pool. I got it right there on the slide. But it was kind of nerve-wracking with all the children splashing around.