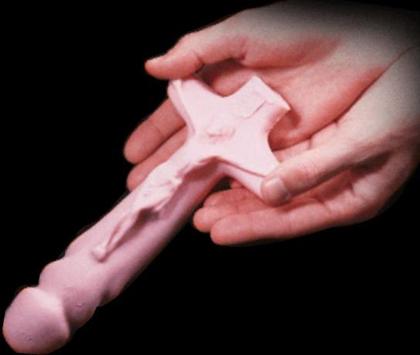 I'm not even Christian and this thing repulses me! C'mon, a Jesus dildo?
This in miraculously bad taste!
A real miracle would be if that mini-Jesus came to life, looked you in the eye and said, "What's wrong with you?!" Then mini-Jesus slaps you in the face.
To think, somewhere there is a woman plunging Jesus into her v@gina shouting, "Oh God! Oh God!"
Girls, you gotta be a little twisted to use Jesus like this. Imagine... His holiness in her holiness... then she's like, Ow!.. Oops! Wrong holiness.
And you know some g@y guy is plunging this into his partner's ass. And when he removes it he's like, "Wow! I guess Jesus really was black!"
AAAWWWWW! HA HA HA!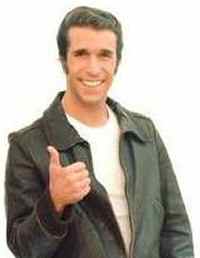 Is there a TV commercial for this thing? "The Jesus Jammer! Spread the word! Then spread your legs! Jesus is coming! Jesus is coming! And you will be, too!"
Makes a great Christmas gift!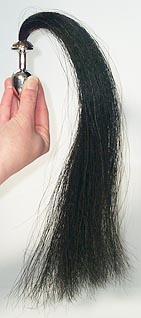 This is a horse hair butt plug.
I guess it's for the adult version of the game "Pin the Tail on the Donkey."
Do women enjoy butt plugs or is this strictly for homomomomomomos? Because you know what they say: a cowboy really loves his horse. So saddle up, partner!
I think the horse hair butt plug is great for orgies. Get 5 girls to to crawl around on all fours in a circle and you have sex carousel! It's an adult amusement park!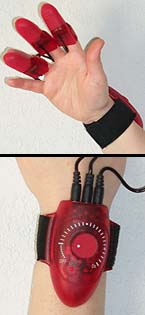 When I 1st saw this I thought, "Cool! A new virtual controller for the X-Box!" But no, it's not for THAT X-Box.
Man, if the electrical wiring shorts out, this will give new meaning to the term, "The Shocker."
I think Batman invented this gadget to put on his utility belt when he goes out to wrestle with Catwoman.

Compared to other sex toys, this thing seems tame. I mean, it's ONLY a nipple clamp with a face on it!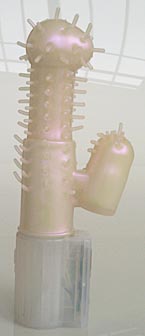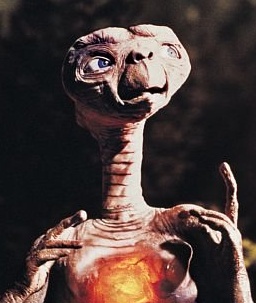 This thing looks like E.T. if E.T. sprouted thorns. Why would you stick something that looks like a robot-cactus in your c00ch?

HA HA HA!! This isn't a sex toy!
Um, YES it is! When you squeeze the ducky, it vibrates! Ladies, you can enjoy yourself with his head, bill or the tail. Sick!
Now they're gonna have to change the lyrics to Sesame Street song!
♫ Rubber Ducky, you're the one.
You make bath time TOO much fun
Rubber Ducky, I'm awfully fond of you;

Woo woo!! Oooh oooh!
Rubber Ducky, joy of joys,
When I squeeze you, I make noise!
Rubber Ducky, you're my very best friend, it's true!

Ooooh oooooh ooooh hoooooooooooooo!
Day or night when I
Can't get love from the hubby
I grab my little fella and
Play alone in the tubby
Rub-a-dub-a-dubby!

Rubber Ducky, you're so fine
In my hole or my behind.
Rubber Ducky, I'm awfully fond of you.

Rubber Ducky meet the
Big bottle of shampoo
Oh the naughty things
I will do with you two!

Play in the tub 'til I
Look like a cotton shirt
Wrinkled from the water
But boy I sure did squirt!

Hubby walks in quiet
As a mouse or a thief
He asks, "A bubble bath?"
Nope. I just made a queef!

He asks "Can I join in?
"'Cause here's the party place."
He did not touch or kiss...
He sat on Ducky's face!
Rubber Ducky, we're awfully fond of you!
And those are Rubber Ducky's friends.

I suppose this isn't so sick. It's "just" a c0ck-ring in the form of a belt. But I think this belt is meant for formal occasions. Like if you're planning on banging a bridesmaid at a black-tie wedding, dress up your jammy in a little black bow-tie, this belt, and a top hat.
And finally...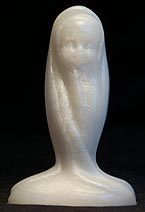 Now this is the ultimate in sick sex toys. Baby Jesus! This is wrong in so many ways. How did someone even think of this idea? It must have been a horny young nun who was looking around the church...
"Us nuns should be able to sin just as bad as the priests. Hmm... what could I possibly do to match them? Ooooh! This is a start! Immaculate Masturbation!"