St. Patrick's Saintly Tips for Celebrating St. Patrick's Day the Way it Was Intended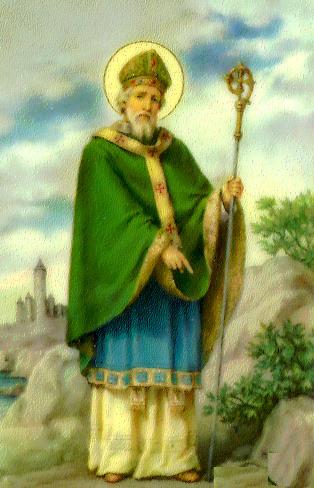 Hello. My name is Saint Patrick. But you can call me Saint Pat. But please, not Saint Paddy. You may know me as the patron saint of Ireland.
But more than likely, you know me as the "saintly dude that created this hellacious party."
While me name is now synonymous with early afternoon inebriety, parades and questionable activities taking place in the bathroom at Murphy's Pub -- this is not what I intended when I escaped slavery to save the Irish people from their backward Druid beliefs and convert them to Christianity.
So put down that green beer and learn how to Celebrate Saint Patrick's Day the way I intended it!!!
As for the excessive drinking... I say, go for it!
It is easier to convert the heathens when they are drunk. But if you are an Irish-Christian, be sure not to puke. 'Tis difficult to convince others of the power of Christ when your verses are interrupted by you blowing chunks.
On St. Patrick's Day, many lasses will loosen up and enjoy a few alcoholic beverages. This is also wonderful! Because a young lass is more likely to agree to your marriage proposal whilst wasted.
You are going to ask for her hand in marriage, right? Because how else can you enjoy her lucky charms? Marriage is wonderful. Before marriage, no one can juggle your hot Irish potatoes. Not even you! Don't spill the sacred Irish seed! But after marriage, you will be shamrockin' at least once every fortnight! Yes, once every fortnight!
I am Saint Patrick! Kiss my bible, it's Irish!



And that's when Saint Patrick broke into River Dance. The old guy was really great with that fast tap dance -- even jumping in the air and clicking his heels! Then for some reason he did "The Robot." Then he shouted, "You've seen the Michael Jackson Moonwalk? This is Jesus Walking on Water!"
Then he threw his fancy Saint Hat up high into the heavens where it transformed into a white dove.