Watch my Dating Advice Video or read my dating advice below:
Hey HogWild,
I've been with this woman a while now and when we're together it's all good. When we talk over the phone or messenger, again fine. So all sounds good right? But no.
Thing is she hardly seems able to meet up with me. Even if I'm the one doing the effort. Four out of five times she can't meet because of a family thing, or someone's ill, or died, or a friend needs her.
Seriously man, I've heard every excuse, but because I need to trust her to make a relationship work and because to call her on it when a friend might actually have died would make me look like a bigger asswipe than George Michael. I dunno what to do.
Should I keep letting her fob me off with these stories?
How much trust is too much trust? Where do you draw the line?
- P in England
Hog's Relationship Advice:
You don't need to "call someone out" on their excuses. You have no idea if her reasons are legit or if she's making it up. But the point is it seems like she doesn't have enough time or motivation for a relationship with you.
Here's how you fix both problems:
If it's because of a lack of time because of obligations to her family and friends, all you need to do is simply...
Abduct her and force her to live in a small dark room. For one week make her repeat the phrase, "My family and friends are against me. I only love you. You are my savior. I no longer want to have friends. I don't want to see my family. You are my sun, my moon, my everything. You are the chocolate chips in my chocolate chip mint ice cream. You are the cheese on my pizza. I will spend all my time with you until the end of time itself. And then I'll petition Father Time to grant me an extension so I might be with you for just a moment longer so I might gaze into your beautiful crazy eyes that are bloodshot with power, you MANIAC!!! I mean, I love you."
OK, for real. If it's the time thing...
I would say, "Hey I really enjoy talking with you and being with you. But you seem to be too busy for a relationship. Maybe this is not a good time for you."
She will either agree that she is too busy, thus giving you your answer, or she will say, "No, I want to make this work it's just that things are a bit hectic at the moment."
If that's the case then tell her to take her time. That you really like her and you'll be patient with her because of the circumstances.
It's hard NOT to be patient. You can't really start complaining by saying things like, "Hey girl! I don't want you attending that funeral! We had plans to bowling!"
"We've been kinda-sorta-dating for three weeks! That's a commitment! So you tell your Great Aunt Suzie that she shouldn't have chosen to get buried on a SATURDAY! The nerve!"
Timing is a crucial issue in relationships. If someone is really super busy, then they simply don't have the time to invest in you -- no matter how great you are!
This is a fact of life you need to accept. The thing to do in that situation is to move on and date other people but if you really like the girl -- stay in touch with her. Casually. That way when she's less busy you'll still be on her radar.
THINGS GIRLS KEEP ON THEIR RADAR
- sales at a her favorite store
- the relationship status of that hot guy who works on the 3rd floor
- how many times that slut Tina will traipse up to the third floor to walk past the hot guy in those shoes she got on sale at my favorite store! Ugh. She is such a stylish skank!
If it's not a time issue, it's because this girl lacks proper MOTIVATION...
It MIGHT NOT be that she's too busy. It could be that while she DOES have a lot going on, you are just not a high enough priority to her.
She likes you or else she wouldn't be going out with you and talking on the phone. It's just that you are a lower priority than you'd like to be.
HER PRIORITIES RIGHT NOW
- her family
- her friends
- her pets
- her laundry
- her breath mints
- her loose change
(tie) - you... and her collection of hair scrunchees.
So this means if she can't find one of her hair scrunchees or if she is taste-testing new breath mints at the National Breath Mint Tasting Convention... Then you're like a leprechaun that pooped his little green pants after getting run over by bus --- sh!t out of luck.
We all have priorities. Right now she is a high-priority for you. But what if you had to work 80 hours per week and your best friend was having a crisis and you had 3 other hot girls asking you out?
Now instead of thinking about her all the time and setting up red candles around her photograph each morning, noon, and night... now you only do that on Tuesdays.
So you want to become a higher priority on her list. How?
Get her more attracted to you!
If she thought you were a one-of-a-kind awesome dude who would give her great sex, great fun, AND you might be marriage material... magically some of her excuses would disappear.
THINGS THAT MAGICALLY DISAPPEAR
- excuses
- your cash in a strip club
- a girl's virginity backstage at a rock concert
THINGS THAT MAGICALLY RE-APPEAR
- herpes
- ex-boyfriends
- ex-boyfriends with herpes
If she was super attracted to you, and she really didn't have time to get together she should be apologizing profusely and practically begging you to be patient with her. Why? Because she wouldn't want to lose the opportunity to be with you.
If the world's biggest movie star was in town for one night and wanted to see her but her dying grandma was in the hospital... She would probably have to think for a minute before visiting her grandma... To tell Grandma that she's going on a date with a movie star!
And Grandma's last words to her granddaughter would be, "I can't believe it. My granddaughter is going to sha-boink a big movie star! My dying wish has come true! Sweetheart, make sure you put your mouth on his pen!s. Do it for Grandma! Make me proud!"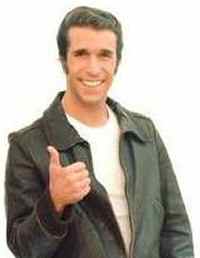 * Get Mate 1 Intimate Dating
* Ask YOUR Relationship / Dating Question!
* More HogWild Dating Advice
Subscribe in a reader Share on Facebook
HOGWILD.NET Twisted Humor + Dating Advice. semi-hilarious comedy every day
Discover all the compatible singles who match you