Dating Advice: What to do when your girlfriend or selfish boyfriend is inconsiderate of your feelings
by me, HogWild
K in Indianapolis writes...
Dear Hog,
I love my boyfriend but he asked me out of the blue if I wanted to go to Austin for a vacation! I said I might if he'd tell me the REAL reason he wanted to go to Austin.
Then he said there was an F1 race there.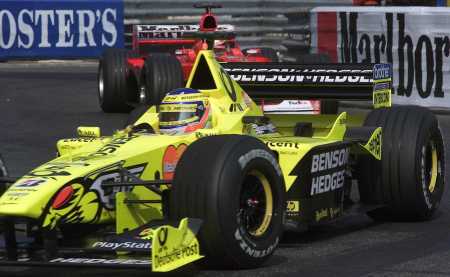 I have been trying to get him to agree to a vacation for more than a year! I have had several vacation things I bought before we met waiting to be used and he'd never agree. Now he wants this vacation and I really couldn't care less.
I'd love to have time to spend with him but I have already said that I WON'T have everything we do based on cars. HELP! I would feel much better if he DIDN'T assume I would be dying to go.
- K in Indianapolis
Be gentle and honest with him.
YOU: Sweetie, thank you for inviting me to attend this single seater auto racing extravaganza. I really do enjoy inhaling vehicle exhaust fumes while having my ear drums pounded from the noise of loud engines and screeching tires. And I find it very exciting to watch traffic go around and around. I can't think of anything else I'd rather do...... except shoot myself in eye with a garlic gun YOU INSENSITIVE SELFISH BASTARD!
WHEN I WATCH THOSE CARS SPEEDING AT 220 MPH IT MAKES ME WISH *I* COULD BE IN THE DRIVER'S SEAT... SO I COULD RACE THE HELL AWAY FROM YOU!!!
CHEESY GUY: Are you saying you like don't races? That makes you... racist.
OK, when you're angry it's because you feel hurt. And most times, it's better to let your partner know you feel HURT as opposed to yelling at them. Because when you throw anger at someone, most of the time, they get defensive and throw anger back.
When you breathe deep and expose how they've hurt you... they also let down their guard and they begin to LISTEN. When someone LOVES you, they can't stand to know they've hurt you.
It doesn't mean you are necessarily CORRECT to feel hurt... but it DOES give them a chance to understand you. And that's when you can both find a loving solution.
You should let him know that his vacation choice hurt your feelings because it makes you feel like his races are more important than you.
You respect his passion for it and you'll try to be supportive of it (even though it's not fun for you) but it hurts that he can't find the will or desire to do something together you would BOTH really enjoy.
Like apple picking! In the nude. Aw yeah, n@ked fruit gathering.
CHEESY GUY: Baby, let's go nude apple picking in the Garden of Eden, but beware of the snake! MY snake.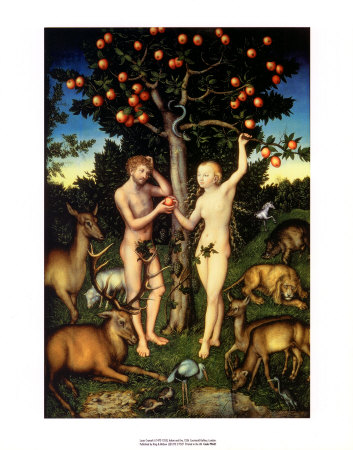 Here is exactly how to make a selfish boyfriend or inconsiderate girlfriend understand you...
This is taken from my Premium Members section where I post my new videos.
Here are some more tips, but only Premium Members get the entire video + access to over 500 full dating and relationship videos in the Video Vault!
- In a relationship, give your boyfriend or girlfriend the benefit of the doubt. Never ASSUME they're being a jerkface jerk-a-zoid. Assume the best. If he generally loves you the right way, he probably didn't realize. Or he made an honest mistake.
- Neither of you should do anything you dislike. At the same time you can learn to find honest enjoyment in almost any kind of activity. Here is how...
Only Premium Members have access to this Video!
1 - Learn more about the Premium Membership
or
2 - You realize Life is Short, get the relationship you deserve and Join Now!
Need one-on-one coaching? Contact
Dating Coach
HogWild for help!
Latest HogWild Dating Advice


Click here to Get Greater Dating Confidence + Increase your Relationship Skills
"The most important part of any relationship... is choosing the right person... in the first place." - HogWild
With your Premium Membership, I'll show you WHY that is true... and HOW to choose the right person for you.
HogWild's dating advice and comedy has been viewed by over 2 million people on YouTube. They have written thousands of positive comments thanking him for his coaching.
He has won awards for his outstanding teaching abilities and stand-up comedy and has been featured on PBS, Mad Magazine, Clear Channel Radio and more!
He has premium members learning from his dating advice from all over the globe including the United States, United Kingdom, Germany, Denmark, Ireland, Egypt, Mexico, Australia, and Canada. Yes, even Canada! :)
Become a paid member and you get INSTANT access to over 500 dating advice videos that will help you answer such questions as...
"How to be mega-confident"
"How can I become more desirable?"
"How to conquer the Fear of Rejection"
"How to Approach"
"How to get hotter sex"
"How to read the secrets of body language to know if someone REALLY likes you"
"How to keep a person loyal to you"
"How to tell a story so it increases attraction to you"
"4 Great Places to Meet your next Girlfriend/Boyfriend"
"How to Get over your Ex. Completely."
"How Flirt Effectively"
"How to Destroy Negative Thoughts"
"How to Immediately Screen out the Psychos"
"#1 Mistake that makes Conversations with new People Boring"
"7 Ways you are being Unattractive"
"8 Tips for the first time you have sex with a person of the sexy sex"
"How to deal with being hurt"
"How to bring out your inner-awesome"
And so much more!
You will finally feel control over your dating life and you will get the relationship you really want.
HogWild's dating advice makes it easy!
Become a member and get INSTANT access to the videos that will change your love life forever!
***
This article is for people who need help with:
inconsiderate boyfriend
selfish boyfriend
inconsiderate girlfriend