How to Say I Love You (Express Your Feelings With Words)
by me, HogWild
C in Atlanta writes...
My boyfriend seems to always ask, "How do you feel about me?" What do men want to hear when they ask their girlfriend this? Because we already say we love each other and I really don't know how to say I love you in another way.
- C in Atlanta
When men ask, How do you feel about me?, It means they want to hear you sing to them,
I'm the luckiest girl in the world!
They should carve a marble statue of your balls
I want you Winter, Spring, Summer and Fall
You're the only man for me, you're the toilet in my bathroom stall!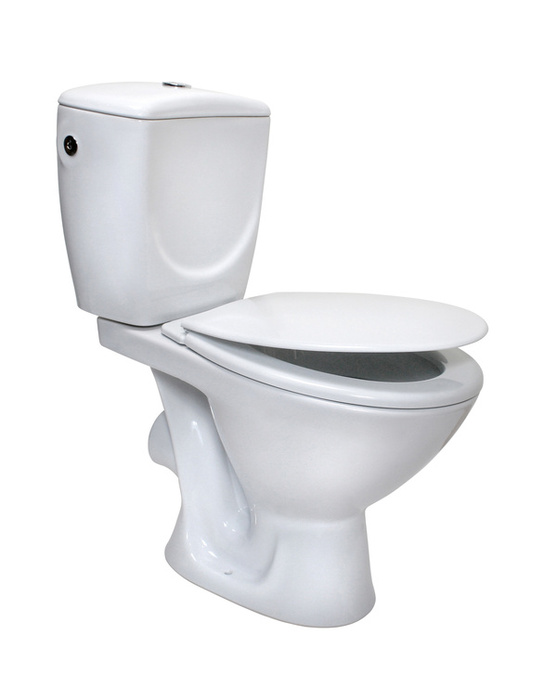 OK, maybe not those exact lyrics, but EVERY human wants to feel special.
When your girlfriend or boyfriend asks you this, they are crying out to you, "MAKE ME FEEL SPECIAL! PLEASE!"
When your romantic partner asks you, "How do you feel about me?" it means they are asking for an update on your CURRENT thoughts. Is there something you are upset about, agitated about, or really pleased with?
YOUR GUY: How do you feeeeel about me?
YOU: I feel like you are smothering me with a blanket made out of asbestos and snakes.
YOUR GUY: But why?
YOU: UGH!!!

No, it can be like:
YOUR GUY: I noticed you seem a little down.
YOU: Yes, I'm upset that you ignored me when we were out with your friends last weekend.
YOUR GUY: But I apologized for that and I massaged your shoulders while singing you 1980's pop songs.
YOU: Yeah I know but it made me wonder if I'm really all that important to you.
YOUR GUY: Is that why you've been moping around the house and secretly sprinkling tiny slivers of glass into my cereal?
YOU: Yeah.
YOUR GUY: Oh sweetie. I knew something was wrong. You need to TELL me when you're upset instead of causing me rectal bleeding.
Your partner might also ask because they want reassurance from you.
Ya know, some people really like to HEAR words of praise. If your guy is like that, whenever you are feeling great about him, let him know!
If they are ALWAYS asking you how you feel about them, they might be needy. Watch video #196 My man is too needy! What should I do? or # 611: How to Handle a Needy Girlfriend for more on that. At the same time, your actions might be MAKING them more insecure.
When you love someone and they act cold to you for seemingly no reason or if they consistently prioritize other people or things ahead of you, it can make you feel like, WTF? I'm LOSING them!!!
OK, so saying, "I love you" is great and occasionally giving the REASONS why is even better.
Show your appreciation to your boyfriend or girlfriend. Even at random times, take them and say, "I love you because your nipples are like Hershey's Kisses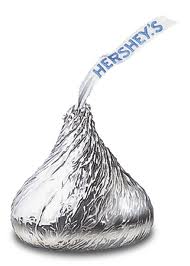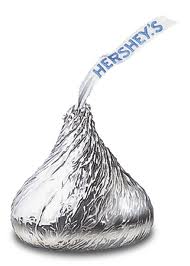 that I enjoy licking and pinching and twisting and FLICKING AND BURNING WITH HOT DRIPPING CANDLE WAX AND OH YEAH! LET'S GET NAKED AND THROW BANANA PUDDING AT EACH OTHER!
Ok really, here are 6 great phrases that will make your girlfriend or boyfriend feel loved...
This is taken from my Premium Members section where I post my new videos.
Here are some more tips, but only Premium Members get the entire video + access to over 500 full dating and relationship videos in the Video Vault!
- Sweet words to your partner are a little gift to them.
- You can really be a winner by giving your girlfriend or boyfriend a wonderful deep massage and whispering these words into their ear...
Only Premium Members have access to this Video!
1 - Learn more about the Premium Membership
or
2 - You realize Life is Short, get the relationship you deserve and Join Now!
Need one-on-one coaching? Contact
Dating Coach
HogWild for help!
Latest HogWild Dating Advice


Click here to Get Greater Dating Confidence + Increase your Relationship Skills

Become a paid member and you get INSTANT access to over 500 dating advice videos that will help you answer such questions as...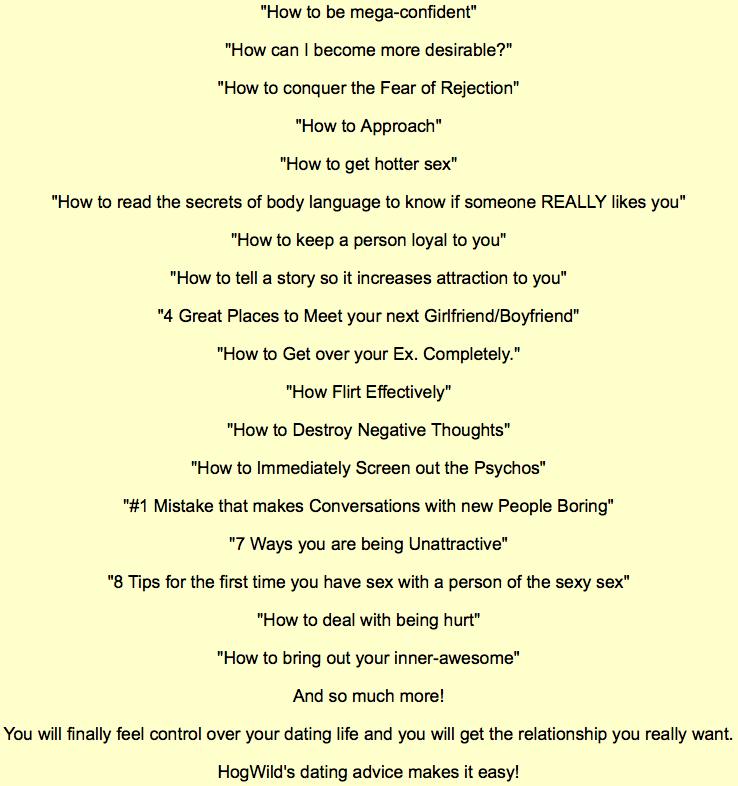 Become a member and get INSTANT access to the videos that will change your love life forever!
***






This article is for people who need help with:
different ways to say I love you
how to say I love you
how to tell girlfriend you love her
how to tell boyfriend you love him
express your feelings
tell your girlfriend you love her
tell girlfriend you love her
how to tell my boyfriend I love him