How to Improve Yourself: 30 Days to be More Desirable
by me, HogWild
30 Days to Becoming the Most Awesome Version of You
Day 1: Eat so many chicken wings until your entire face is covered in sauce and there is an international shortage of chicken parts.
Day 2: Get up from the toilet.
Day 3: Wrestle an alligator until it's deflated. Then taunt the children you stole it from.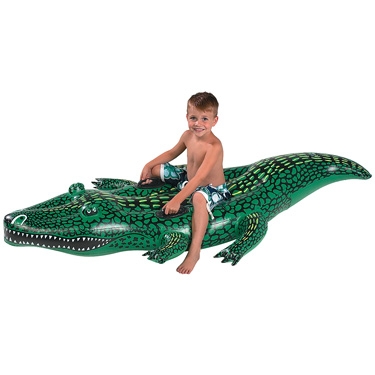 Oh wait. That's my PERSONAL list. hahaha
You are your ACTIONS. You are your decisions.
It might sound obvious but it's not. Because most people believe they are their INTENTIONS.
"I try to be a good person. I TRY to get to work on time. I am going to get fit soon. I mean well."
Yeah, but when you look at someone else, you probably don't see them for their intentions, you see them as what they ARE RIGHT NOW. And what they are right now is what they have DONE.
This person is always late, they are disorganized, and they step on kittens.
That is how people look at YOU. By what you do! So stop stepping on kittens! Immediately! Kittens are the cute puppies of the animal kingdom!
So maybe you've had an intention to behave a certain way. Now decide to BECOME that most awsome version of you.
Decide upon a personality trait that you want to embody. For instance, it could be bravery, or being able to be silly, or being charitable. And then do something to demonstrate this trait every day for 30 days.
For example: Do something brave every day. That's not easy! Or do something downright silly every day.
Try it out as an experiment. Did you always want to feel confident? Or feel beautiful? Or feel fit? Or feel knowledgeable about current events? Or feel excited about life?
Then DO something EVERY day to make yourself feel that way! Yes, it will seem strange at first! That's the point! You are challenging yourself to be your best!
Do at least one thing EVERY day that...
This is taken from my Premium Members section where I post my new videos.
Here are some more tips, but only Premium Members get the entire video + access to over 500 full dating and relationship videos in the Video Vault!
- At the conclusion of your 30 days, decide if you like this new personality trait you have given yourself. If yes, then keep it! If not, OK well you're better than 99% of people out there because you had the guts to try something new!
- When it's time to attract someone AWESOME into your life... you want them to SEE who you really are! Take what's inside of you and put it out into the world for everyone to see! And THAT kind of courage and conviction is undeniably attractive.
Now here are 3 things that are undeniably desirable...
Only Premium Members have access to this Video!
1 - Learn more about the Premium Membership
or
2 - You realize Life is Short, get the relationship you deserve and Join Now!
Need one-on-one coaching? Contact
Dating Coach
HogWild for help!
Latest HogWild Dating Advice


Click here to Get Greater Dating Confidence + Increase your Relationship Skills

Become a paid member and you get INSTANT access to over 500 dating advice videos that will help you answer such questions as...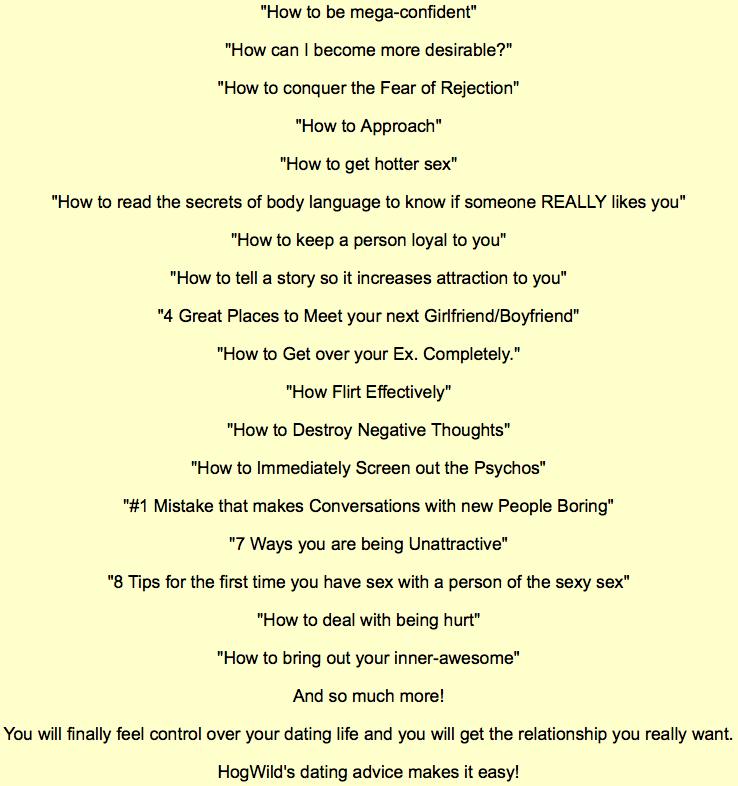 Become a member and get INSTANT access to the videos that will change your love life forever!
***






This article is for people who need help with:
self improvement
how to improve myself
how to improve yourself
how to be more desirable