Dating Advice: How to be Brave
by me, HogWild
Wondering how to be brave? How to not be scared? Here's how: There's No Reason to Be Scared If You're Prepared! If you're feeling unsure of yourself in a certain area, get the training and education you need! Use your training whether it's for conversation or for flirting or for kissing... without fear!
NERD BOY: I want to kiss you but I can't because my lips are trembling! Oh, if I'm this scared now, how will I react when I'm NOT talking to my Princess Delphi action figure?!
Look, everyone WANTS to be good at meeting women or guys or sexy hermaphrodites -- but who among you is willing to PREPARE for it?
Those people who put in just that little bit extra work of watching some key HogWild dating advice videos and practicing body language and conversation -- wow! You're gonna win!
THINGS YOU WANT TO WIN
- the heart of a beautiful person
- a big stuffed animal at the carnival
THINGS YOU DON'T WANT TO WIN
- the heart of a big stuffed PERSON who BELONGS in a carnival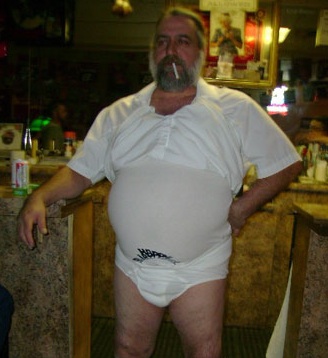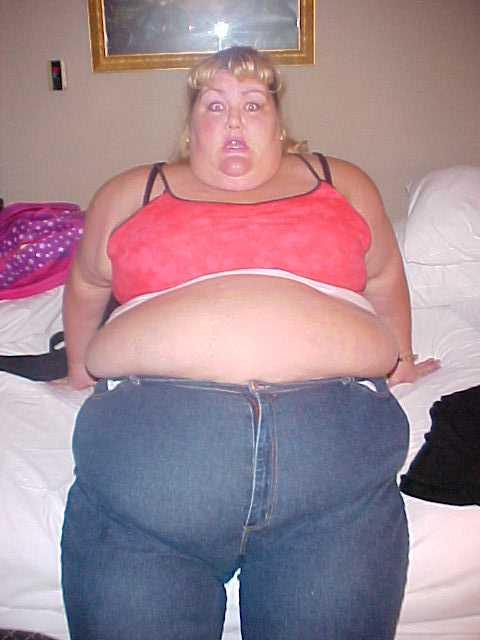 If you have not remembered one damn thing about body language or about how to hold a fun conversation or about how to START a conversation or about how to FLIRT... if you can't remember ANYTHING... then you SHOULD be scared! haha Because you don't have the tools.
CHEESY GUY: I don't need any tools. Why? I'm a natural. Because the babes tell me all the time, "Hey, you're a tool!"
Yes, you might "get lucky" but you've neglected all the things that give you the easy advantage!
Watch the videos a few times, remember the key points, and this next step is what separates the OK-achievers from the brilliant... DO IT! Then do it again!
You don't become a better conversationalist with women or men by reading about it. That IS the very important step 1. Step 2 is to get out there and USE THE TOOLS!
And you should have NO FEAR! Why? Don't be scared, if you're prepared! If you took Step 1 to remember the tips, you ARE prepared.
You're human, so you'll forget some stuff... so what?! Nobody's perfect!
CHEESY GUY: Speak for yourself. Nobody's perfect? THIS body is perfect. Oooh, I'm feeling myself up and I am delicious. If I met a clone of myself I'd say, "I'd like to make love to you but sorry, I'm not g@y. But I were, you'd be my love slave, you perfect hunk of natural colored lip gloss wearing masculinity.
Practice is how you get better!
Girls, you should be out there practicing your flirting and getting the attention of the RIGHT guys. Guys, you should be PRACTICING initiating conversations! You should be walking tall and looking confident... ALWAYS!
Here is the trick to be brave and see a consistent steady improvement in your confidence...
This is taken from my Premium Members section where I post my new videos.
Here are some more tips, but only Premium Members get the entire video + access to over 500 full dating and relationship videos in the Video Vault!
- What's the difference between feeling nervous and calm?
Alcohol!

No! Yes. No! That will make you fake brave and stupid.
The difference between feeling nervous and calm is knowledge. Knowledge gives you confidence. But there's also the importance of experience.
- Use what you've got so far. Go out there and use the knowledge you have gained. You don't have to be perfect! So what if it takes you a few times to get it right? You will feel GREAT that you did it! And here's a very helpful secret...
Only Premium Members have access to this Video!
1 - Learn more about the Premium Membership
or
2 - You realize Life is Short, get the relationship you deserve and Join Now!
Need one-on-one coaching? Contact
Dating Coach
HogWild for help!
Latest HogWild Dating Advice


Click here to Get Greater Dating Confidence + Increase your Relationship Skills
"The most important part of any relationship... is choosing the right person... in the first place." - HogWild
With your Premium Membership, I'll show you WHY that is true... and HOW to choose the right person for you.
HogWild's dating advice and comedy has been viewed by over 2 million people on YouTube. They have written thousands of positive comments thanking him for his coaching.
He has won awards for his outstanding teaching abilities and stand-up comedy and has been featured on PBS, Mad Magazine, Clear Channel Radio and more!
He has premium members learning from his dating advice from all over the globe including the United States, United Kingdom, Germany, Denmark, Ireland, Egypt, Mexico, Australia, and Canada. Yes, even Canada! :)
Become a paid member and you get INSTANT access to over 500 dating advice videos that will help you answer such questions as...
"How to be mega-confident"
"How can I become more desirable?"
"How to conquer the Fear of Rejection"
"How to Approach"
"How to get hotter sex"
"How to read the secrets of body language to know if someone REALLY likes you"
"How to keep a person loyal to you"
"How to tell a story so it increases attraction to you"
"4 Great Places to Meet your next Girlfriend/Boyfriend"
"How to Get over your Ex. Completely."
"How Flirt Effectively"
"How to Destroy Negative Thoughts"
"How to Immediately Screen out the Psychos"
"#1 Mistake that makes Conversations with new People Boring"
"7 Ways you are being Unattractive"
"8 Tips for the first time you have sex with a person of the sexy sex"
"How to deal with being hurt"
"How to bring out your inner-awesome"
And so much more!
You will finally feel control over your dating life and you will get the relationship you really want.
HogWild's dating advice makes it easy!
Become a member and get INSTANT access to the videos that will change your love life forever!
***
This article is for people who need help with:
how to be brave
how to not be scared
how to overcome fear