How to be Happy in Your Relationship (Or while Being Single)
by me, HogWild
You can be perfectly happy in an imperfect world by accepting the imperfections while perfecting yourself.
Huh?
Perfect Peter picked a pail of pickled potatoes plus a pint of packaged peaches for his particularly particular parents... Pat and Pam.
haha
So what does it mean that you can be perfectly happy in an imperfect world by accepting the imperfections while perfecting yourself?
#1 The world is not a perfect place! Your relationship will never be perfect! Your partner will never be perfect. YOU will never be perfect. Once you accept this... once you stop fighting and arguing over every imperfection and you accept it, your stress will decrease. You will smile. You will be happier.
But...
Don't accept deal-breakers!
You CAN accept other imperfections, if you choose. Stop fighting it, accept it, and enjoy your life!
Dance in the sunshine! Dance in the rain! If you're alive, be happy that you're living! If you're dead, be happy that you're resting! If you're un-dead, be happy that you're eating brains!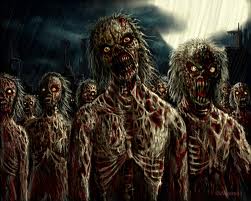 You don't have to WAIT to be happy. Too many people say, "I'll be happy when A, B, and C all fall in to place!"
Well, you know what? Life is unpredictable and it might never all fall into place that way! You might waste your life being unhappy for an outcome that will never happen! Or, even worse, you might not get what you expected, but you might get something BETTER... but you refuse to accept this gift because you think your life or relationship is supposed to be something else!
You can be happy NOW.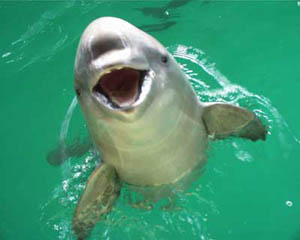 YOU: Isn't that called settling?
No! Choosing to be happy means you're elevating! If there are imperfections you don't want to accept, then don't! Get out of that relationship or get out of that life situation. That's why the other part of happiness is perfecting yourself.
I didn't say you should be perfect, I said, be in the process of perfecting. That means, learn about yourself, grow, challenge yourself. Move forward!
That will feel good! Progress!
Happiness doesn't have to wait for you pass the finish line. You can be happy while running the race!
YOU: But happiness is over there and I'm over here.
No! SUCCESS is over there and happiness is inside of you!
THINGS THAT ARE INSIDE OF YOU
- joy
- uniqueness
and
- gooey organs
Embrace your gooey organs and happiness!
If you're in a relationship with a good person who you love, or if you're single and discouraged, here are the steps to being happy...
This is taken from my Premium Members section where I post my new videos.
Here are some more tips, but only Premium Members get the entire video + access to over 700 full dating and relationship videos in the Video Vault!
- Being happy doesn't come at perfection. Happiness is when you can accept the imperfections.
- Being happy is a decision you make at every moment.
- At every turn there are imperfections. Here is how to handle it...
Only Premium Members have access to this Video!
1 - Learn more about the Premium Membership
or
2 - You realize you've been making the same mistakes or not knowing what to say or do all these years! You can get a one-month subscription for the price of a night at a bar. To you, the cost is worth it since it will actually help you get what you want. Join Now!
Need one-on-one coaching? Contact
Dating Coach
HogWild for help!
Latest HogWild Dating Advice


Click here to Get Greater Dating Confidence + Increase your Relationship Skills

Become a paid member and you get INSTANT access to over 500 dating advice videos that will help you answer such questions as...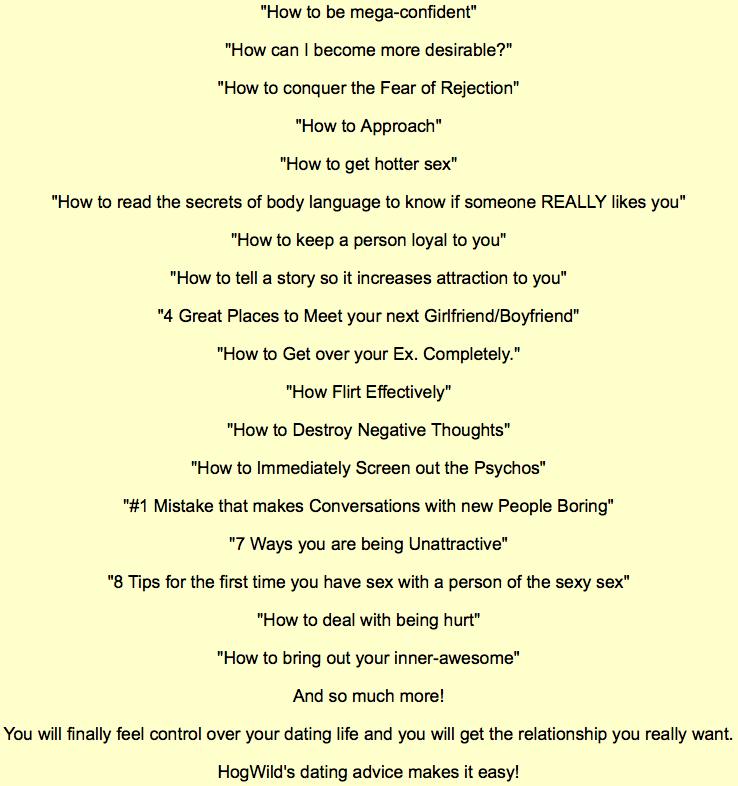 Become a member and get INSTANT access to the videos that will change your love life forever!
***






This article is for people who need help with:
how to be happy
improve relationship
how to improve marriage
how to stay married
how to keep husband happy
how to keep wife happy
how to improve relationship
marriage advice
relationship advice
how to have a happy marriage
how to have a happy relationship
marriage tips
improve marriage
improve relationship
recipe for a happy marriage
improving marriage
marriage advice
ways to improve your marriage
happy marriage tips
ways to improve marriage
successful marriage tips
help me save my marriage