Hog's mom approves of this article.
Take the HogWild Christmas Quiz!



Why do we decorate a Christmas tree?

A – because decorating the dog is g@y
B – to remember the festive life of Jesus
C – because it gives us something else to argue about… as a family
D – because Henry across the street is doing it and we love Jesus more than he does, God damn It!

How did the tradition of Santa Claus begin?

A – The tradition of Santa Claus began in Germany… where all lies originate
B – It began when creepy old white guys in the Catholic Church needed an excuse to have young boys sit on their laps
C – It began when the parents of Joey Prikasky ran out of ideas to get him to behave, so they resorted to bribing him with gifts at a later date.
D – It began in the Middle Ages in a basement full of college students and hallucinogenic plants

What is the REAL meaning of Christmas?

A - spreading joy and good cheer in the name of Christ
B - spreading commercialism and good profit margins in the name of Christ
C - spreading communicable diseases of the mouth in the name of Christ
D - spreading out on the bathroom floor after chugging 12 shots of whiskey in the name of Christ

Why do people kiss under the mistletoe?
A - Because dry-humping would be inappropriate
B - People kiss under this European plant to celebrate the birth of the Savior who lived in the deserts of the Middle East
C - Because they're two people who are equally lonely and equally wasted
D - Because nothing says romance like swapping spit under a dead leaf

Why do people go door-to-door singing Christmas Carols?

A – Because they are annoying f*ck-wads
B – Answer A
C – Answer A
D – Answer A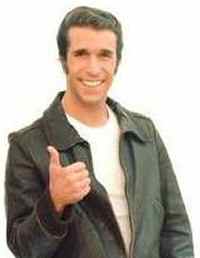 Want a kick-ass comedy show for your college or party? Email me for details.