Passover is the story of how the Jewish people escaped slavery. It's a story of freedom, the might of God, and foods that make you fart.

RON JEREMY: I'm leading the Passover Seder because I have the biggest schmekel. Anyone care to challenge?



WINONA RYDER: I've got a 14 inch vibrating schmekel right here!



BEA ARTHUR: Bad girl! You stole that from my purse!



STAN: I hate DC Comics, but Holy plastic prosthetic penises, Batman!



RON POPEIL: With that kind of device, you can SET IT and FORGET IT!



JUDGE JUDY: THIS IS OUTRAGEOUS! WHAT THE HELL IS GOING ON! LET'S GET ON
WITH THE STORY!! WINONA, YOU GIVE THAT BACK TO BEA ARTHUR IMMEDIATELY!
BUT 1ST I WANT TO EXAMINE THE EVIDENCE IN MY CHAMBERS. I'LL BE BACK IN 10 MINUTES.

BUZZZZZZ.



RON JEREMY: Okay, if everyone has their Prayer Book, we'll begin reading. We will begin the Passover Seder by describing what is on the Seder plate and its significance.

The first item is the Haroses, or bitter herbs. This is to remind us of the bitter taste of slavery that we experienced 4000 years ago.



BEA ARTHUR: Those days were rough for the Jewish People.



RON JEREMY You should know. You were there! Next we have the Moror.



JUDGE JUDY: SOUNDS LIKE A GOOD NAME FOR YOU, RON JEREMY! YOU'RE A MOROR-MORON! A NICE JEWISH BOY WITH A MASTERS DEGREE IN EDUCATION! YOU COULD BE A TEACHER! INSTEAD YOU'RE SHOWING EVERYONE YOUR KOSHER PICKLE!

RON JEREMY: Yes, Judge Judy. I know, I know. With my education I could have been anything. But does the world need another Jewish doctor, Jewish lawyer, or Jewish accountant? No.
But it DOES need the 1st Jewish P*rn Star!!! But I digress. Next on the plate we have the boiled egg -- um -- what happened to the egg?

STAN: My Spidey-senses tell me that Winona's got it.



BEA ARTHUR: MY goodness, you little tramp! If anyone should be stealing eggs, it should be me. Mine haven't been good for 50 years!



JUDGE JUDY: Shut up IDIOTS! SOMEBODY say the blessing over the wine.



RON JEREMY: I should do it! No one has more control over popping their cork than me! "Barooch atah adonoy 69 fine wine. Melech ha-olam Manishevitz on her tongue."



Ron Popeil: "But wait! There's more!"




RON JEREMY: Now we will recite the 4 questions:



STAN LEE: When do we eat?



WINONA RYDER: When do we eat?

JUDGE JUDY: WHEN DO WE EAT?!!!




BEA ARTHUR: Why is it so hot in here?



RON JEREMY: The Jews were forced by the Egyptians to work in an unfriendly, un-empowered environment with no air conditioning. They made us build pyramids without even so much as offering a cold glass of seltzer.

EVERYONE: We praise God for giving us the seltzer —- the carbonated fruit of the rain.

Barooch atah a-donoy Seltzer.

RON POEIL: If you guys want to smell good, order before the end of this Passover Seder and I'll give you 15% off my new Ron Popeil cologne!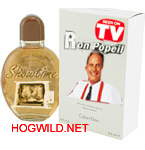 JUDGE JUDY: SHUT UP!! YOU'RE IN CONTEMPT OF THE COURT OF GOOD TASTE!

RON JEREMY: The Jews were using their schmekels to make lots of babies. The evil Pharaoh was scared that the Jews would take over.

EVERYONE: Just like the goyim in Hollywood today,

Were the Egyptians scared that Jews would take over the world.




Winona: And so Moses went to Pharaoh to ask him to chill

EVERYONE: But Pharoah would not chill,

Instead he shut down our delicatessens

Tossed away our bagels, and discarded our delicious corn beef sandwiches



RON JEREMY: A young Hebrew by the name of HogWild was peeved...



JUDGE JUDY: That doesn't sound like a very Hebrew name!



RON JEREMY: HogWild attempted to inflict 10 bootleg plagues on the Egyptians.

1) shoulder hair

2) Long Conversations with people who have severe halitosis

3) Pens that keep running out of ink

4) Mild back acne

5) Shaking hands with George Michael

6) Dryness of the mouth

7) waiting in long lines

8) hiccups

9) Unkempt Eyebrows



RON POPEIL: But wait! There's more!



RON JEREMY: And worst of all…

10) a really slow internet connection



BEA ARTHUR: What's an internet?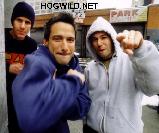 BEASTIE BOYS: Those plagues were deemed crazy wack so God had to act.



WINONA: Oh my god! It's my favorite Jewish rappers, the Beastie Boys! I have all your music!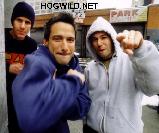 BEASTIE BOYS: We got the fresh beats, but do you got the receipts?



WINONA: Uh, look -- it's Natalie Portman!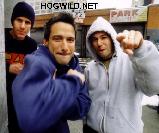 BEASTIE BOYS: Where?!

EVERYONE: Pharaoh was frontin'

So Big G had to lay the smack down

He busted 10 plagues on that ass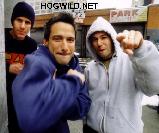 BEASTIE BOYS: Now we will dip our finger into our 40 ounce bottle of Manishevitz wine, and dip once for each of the 10 plagues that God inflicted upon the Pharaoh and the Egyptians.



RON JEREMY:

1) The waters of the land of Egypt were to be turned into blood. This was accomplished in an extremely vulgar way involving large, fertile Egyptian women and a full moon.

EVERYONE:

Dip Baby Dip!



2) This was followed by the plague of frogs which covered the entire land. Speaking of frogs, I think Bea Arthur has croaked.



BEA ARTHUR: I'm still alive! I'm just resting my lungs.

EVERYONE:

Dip Baby Dip!



RON JEREMY:
3) The third plague had lice crawling forth from the dust to cover all of Egypt. Although Pharaoh's advisors pointed out that this surely was Divine punishment, he hardened his heart and remained relentless in his determination to keep the children of Israel in bondage.

EVERYONE:

Obviously God liked HogWild's plan of pubic lice,

Obviously Pharaoh liked children in bondage

Just like Michael Jackson.

Dip Baby Dip!



4) The fourth plague consisted of hordes of wild animals roving all over the country destroying everything in their path.

EVERYONE:

Today we suffer from a similar plague
It's called Wal-Mart.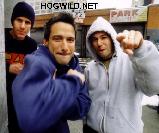 BEASTIE BOYS: I'm tellin' all of y'all it's a Sabotage!



JUDGE JUDY: SHUT UP!!!

Dip Baby Dip!



5) Then God sent a fatal pestilence that killed most of the domestic animals of the Egyptians.

EVERYONE:

Yes, even their cute puppies

Old Testament God is a bad motherf--



JUDGE JUDY: WATCH YOUR MOUTH!

EVERYONE: Dip Baby Dip!



6) In the sixth plague, boils burst forth upon man and beast throughout the land of Egypt.

EVERYONE:

The faces of the Egyptians looked like Stan Lee's ass,

It was mad, mad nasty

Dip Baby Dip!


Note: Rabbis have developed this "special" Yarmulke for HogWild.

7 & 8) The 7th and 8th plagues were boring. We have no time to discuss them.

EVERYONE:

The 7th and 8th plagues were boring,

We have no time to discuss them.

Dip Baby Dip!



9) Then followed the ninth plague. For several days all of Egypt was enveloped in a thick and impenetrable veil of darkness, which extinguished all lights kindled.

EVERYONE:

The darkness was bad for all except Winona Ryder. She made out with $10,000 worth of merchandise.

Dip Baby Dip!



10) Finally at midnight on the 15th of the month of Nissan all firstborn in the land of Egypt began dying, from the firstborn of King Pharaoh unto the firstborn of the cattle, exactly as Moses had warned.

EVERYONE:

They firstborn were all forced to look at HOGWILD.NET

Their eyes burned from the vulgar pictures, their ears whistled from the foul language.

Dip Baby Dip!




RON JEREMY: At last the pride of the stubborn king was broken along with the elastic of his royal underwear and he realized that there indeed was God. A God who has blessed me with a huge schmekel.



JUDGE JUDY: Stop talking about your schmekel! Enough already!



STAN LEE: My Spidey Senses tell me I haven't had a speaking part in 15 minutes.



RON JEREMY: Meanwhile, the Jews had been preparing for their hasty departure. They had no time to let the dough rise on their bread.



RON POPEIL: They should "Set it and Forget It!"



JUDGE JUDY: SHUT UP, YOU SHILL!



RON JEREMY: So they ate unleavened cakes called Matzah. These cakes were as flat as Bea Arthur's ass.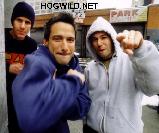 BEASTIE BOYS: You gotta fight... for your right... to Maaaaaatzah!!



RON POPEIL: The Jews had to run from the Egyptians like Winona runs from Mall Security.



WINONA: Guys, come on. That was so many years ago.



STAN LEE: Where is my pace-maker?!



WINONA: Um...



STAN LEE: Spidey senses tingling.... fingertips tingling... Turning blue... Can it be? Is this the End?



RON JEREMY: Good! More food for the rest of us!



BEA ARTHUR: The Egyptians were slowed when confronted with a river of tears that were cried out of the eyes of Jewish American Princess Tori Spelling.

Tori cried for 40 days and 40 nights because her daddy wouldn't give her a part in his new TV show and so she had to sink to starring in a Reality Show.




JUDGE JUDY: The river of Tori's tears was divided for the Jews by Ron Jeremy's big, fat Gutski. The river then closed up on the Egyptians.



RON JEREMY: Hey! You know, you and I aren't so different. We both bang our gavel for for a living!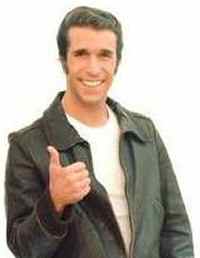 BEA ARTHUR: Thus, God saved the children of Israel from the Egyptians and the Israelites saw His great power. They recognized God and believed in Him and in His servant Moses. Who, by the way, was really a nice Jewish boy. We had many pleasant conversations.


Now if only God could save the world from HogWild and his stupid parodies.



RON JEREMY: Thus concludes HogWild's Bootleg Passover Seder. Let's eat! Bring out Showtime Rotisserie, Ron!



RON POPEIL: Hey! Has anyone seen my Patented Showtime Rotisserie Flavor Injector?



JUDGE JUDY: Winona!



RON JEREMY: You need a Flavor Injector? I got one of those. Right here. In my pants.



JUDGE JUDY: RON!!!!



RON JEREMY: Oh hush, you old maid. What you need is the Big Kosher Salami!



JUDGE JUDY: Well, I... uh, it's been quite a while since anyone has removed my legal briefs.



RON JEREMY: Let's do it.



BEA ARTHUR: Hey! If you're into Golden Girls...



RON JEREMY: C'mon. There's enough Schmekel for both of you!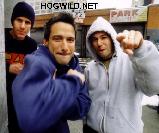 BEASTIE BOYS: Now we've got a License to Ill. Because we're gonna puke.

EVERYONE:

AMEN!