W in Ann Arbor, Michigan writes...
Hey Hog,
Your videos have really encouraged me by instilling confidence in myself and enabling me with skills I didn't have before.
There is a new girl who I approached and we've started going on dates. The problem is I'm not sure what to do because I don't find her entirely physically attractive.
She's certainly cute and her personality is awesome. On the one hand I feel like maybe I'm being superficial. But I also want to be sure I'm really into her because I don't want to lead her on.
I admit it's been a long time since I've had a girlfriend and I really want to be in a relationship.
Thanks for helping me figure this out!
- W in Ann Arbor, Michigan
The easy answer for me to give you is... stop seeing her. Keep meeting new women until you find one who are you really attracted to. Because no girl wants you to be "kinda attracted" to her. She wants to be DESIRED. She wants you to get steel boners when you see her nude. Well not MULTIPLE boners at once. One boner, but each time, you know what I mean!!!
Hmm... it would be fun to have two boink-sticks... of course there's the obvious reason: I could pee twice as fast!!! Cool! But I could ALSO make love to two women at once. Especially if one of the wieners was on top of my head. Hmmm, but it WOULD be awfully difficult to wear hats.
So yeah, ideally you want a girl who completely excites your passion area but here on Earth, things don't always happen this way.
You have not ruled her out. So here is what you should do... spend more time with her. Get to know her. Really KNOW her. And you might find that she starts to look better and better to you.
This happens a lot with humans. When you LIKE someone, they APPEAR more attractive to you.
Ladies, his bald spot starts to look like a heart.
Guys, her flabby, jiggly booty now looks like a cute bowl of Jello!
And that one eyebrow across their forehead no longer looks repulsive! Now it makes you think of an adorable caterpillar.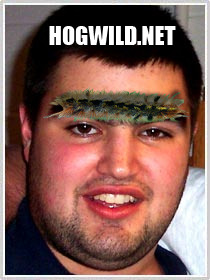 You said she's cute, so give her a chance. But... I have two HUGE warnings for you...
This is taken from my Premium Members section where I post my new videos.
Here are some more tips, but only Premium Members get the entire video + access to over 125 full dating and relationship videos in the Video Vault!
- If it was ME... I wouldn't be with her. Looks aren't the MOST important thing to me but at minimum I have to be very attracted to her. Part of that is her looks. And part of that is her attitude, personality, intelligence, sense of humor, ability to cook chicken wings...
- Should you be with her? To find out, ask yourself these 2 questions...
Only Premium Members have access to this Video!
1 - Learn more about the Premium Membership
or
2 - You realize Life is Short, get the relationship you deserve and Join Now!
Comment below! Have you ever been in a relationship with a person you really didn't find entirely attractive? Did that become a problem?




Latest HogWild Dating Advice