Professional Dating Advice
Funny Pictures
Rants/Jokes
Videos
News
Advice
Cartoons
Chats
Games
Comedy Shows
Contact/Email Me
Free Newsletter
Links
Dating Advice Videos
Dating Coach
Professional Dating Advice
Crazy T-Shirts
The Greatest Geek Upset in Football History
Funny Football Jokes, Geek Jokes, School Jokes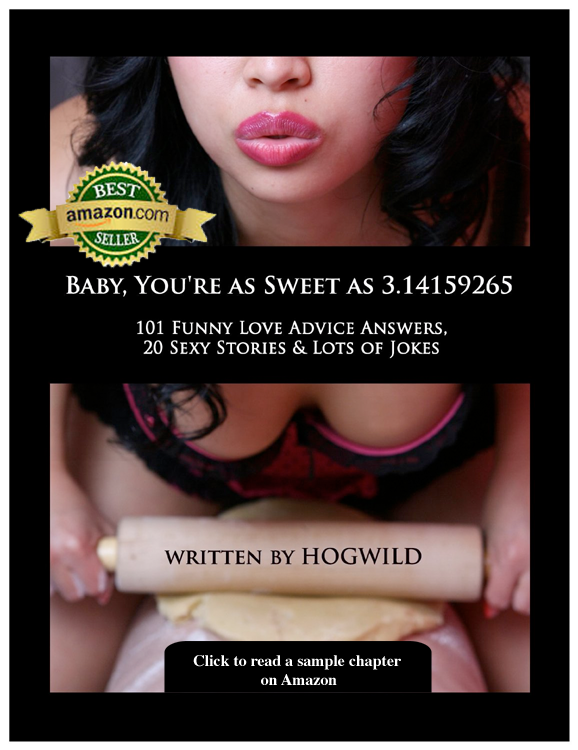 Everybody is talking NFL Football. But screw the NFL!!! Let me tell you
about MY proudest moment in Football.

8th Grade Gym Class.

Mr. Chi (short for Mr. Chiarelloyoyoyofuhgedaboudit) held a tournament
with A TROPHY for the winner!

Now, this is 8th grade. When you're a 13 year old boy you have nothing
else to live for besides the glory that can only be earned while wearing
a smelly blue t-shirt with orange letters stating I.S. 181.

So who cares?

YOU! Because this was the GREATEST UPSET of ALL-TIME! In any sport. In any country. On any planet. We were the 5 million to 1 underdogs.

This would be like a Dentist beating an Ice Cream Truck Driver in a popularity contest judged by 8 year olds.

This would be like my Uncle Stu the accountant beating 50 Cent in a freestyle rap battle.

This would be like Mother Theresa beating Paris Hilton in a skank-off.

Because we were the "Exceptionally Gifted" Class. E.G. as they called it. Or as the other kids called us, "Nerds."

Sure, our football team had its stars:

Jay Williams: Skills: comic book knowledge, candy
Matt Tracter: Skills: analogies, role playing games, strange smells
Benny Weiner: Skills: advanced algebra, spitting while talking
Gary Hinkelstein: Skills: chess, state capitals, advanced acne
Me: Skills: reading comprehension, memorizing television commercials,
getting up quickly after tripping over myself

For gym class, Mr. Chi didn't create "fair" teams. No. He did it strictly by homerooms.

You see, this was before integration. Us dorks were kept separate and unequal. We couldn't even use the same water fountains as other kids (because they would hold our heads in the water.) And we had to ride in the front of the bus near the driver (Well, that was our choice because we were scared of the kids in the back.)

So you had the mainstream classes with their mix of smart kids, athletic kids, and slackers. And you had the E.G. class with our mix of smart kids, socially retarded kids, and the completely uncoordinated.

And then there was the L.D. class. Learning Disabled. Yes, they had a team, too. What they lacked in God-given intelligence they made up for with experience. Because most of them were about 30 years old. Seriously, these kids had chest hair in 4th grade. Because in 4th grade they had driver's licenses.

Anyway, our E.G. class lost at every sport: basketball, softball, dating...

We were the worst. Our only team that dominated was our Math Team.

(Note: I was on the Math Team and we won Math Team jackets. I refused to wear mine in public because it was that fake smooth satin with huge yellow silk-screened words across the back: NY DAILY NEWS MATH TEAM
CHAMPIONS.
No way I'm walking around the Bronx in that. So my DAD decides HE'S going to proudly sport it. So now whenever I'm out with my parents, my dad is chain smoking, with his jeans falling off his ass,
wearing a cheesy junior high school math jacket.)

Our team didn't have strength. But we had incredibly large out-of-shape computer dorks. YOU try to move those guys.

I'd like to say that I was the leader. But no. I was only semi-athletic. I could catch the ball, but there was a good chance I would trip over myself while running with it. (Though, not to brag, I did get back up on my feet rather quickly.)

The leader was the only kid in E.G. who was fully accepted with the mainstream kids. Because he was athletic, smart, and had touched a girl.
He was our quarterback. He made the plays with the help of our math teams geniuses. The invented the inverted-rhombus play! The Pythagorean Post!

We had been winning the entire gym season. It was amazing. Now this was the Championships!

We looked at that trophy, radiating in all its glory. Man, how we NEEDED that 6 inch plastic gold statuette with the faux marble base engraved with the word "Winner."

Winner. That's what we wanted to be so badly. Because, up to this point, that was not exactly the word the other kids used to describe us.

If only we could execute the Trapezoidal-convergence passing play that we talked about in class.

It all happened in SLOW-MOTION. THE TEAM LINED UP. Our Quarterback LOOKS
LEFT, LOOKS RIGHT.
The evil players on the other team are much larger. They SNEER. Smoke shoots out of their nostrils. They grind their tusks.

They wanted to KILL us. These are the kids who knocked over our lunch trays on purpose. The kids who played punchball at recess... with our groins. The kids who teased and tormented us.

HIKE!

The RECEIVERS RUN A TRAPEZOID PATTERN. THE DEFENDERS BUMP INTO EACH
OTHER AND FALL DOWN.

The PASS IS..........................................................................................
CAUGHT!
It's THE WINNING TOUCHDOWN.

Mr. Chi blows the whistle! Damn Mr. Chi, why are your shorts so short?!

We won! We won! I canít believe it!

THE LOSING TEAM IS CRYING. THEY ARE SHAMED. They lost to a bunch of losers. I mean, WINNERS!!!

Joey Rodriguez said it all: "If we donít have sports... we have nothing!"

It was amazing. In the hallways, girls started looking at us. At not just because our hair was sticking up.

I told my mom of our incredible victory. I could tell she was proud of me.

MOM: WHAT?!! YOU'RE PLAYING FOOTBALL! YOU'RE GONNA GET YOURSELF KILLED! REMEMBER HOW YOU GOT HURT WHEN YOU WERE PLAYING SHUFFLEBOARD WITH GRANDMA?!!! OH MY GOD! I'M SO WORRIED NOW!!

Okay, mom was no help. So I told dad. He was more encouraging.

DAD: Wow! You know, I was quite the athlete in my day, too. Ping-Pong
Doubles Champion 3 years running. And just last week I bowled a 177. Did
I ever tell you about the time I tried out for the United States Olympic
Lawn Darts Team?

ME: That's great, dad.

But it didn't matter. Because we knew what we had accomplished. For the rest of the year, it didn't matter to me when they bounced the basketball off my head. I even smiled while taking a Whiffle ball bat to the nuts. Okay, that was more of a grimace.

But whatever.

Big voice football announcer with dramatic classical music:

It was a magical season for the E.G. class of I.S. 181 in the Bronx. The greasy hair Geeks triumphed on the grid-iron. Knowing the true meaning of teamwork, the dorks bonded over their shared experience of social isolation, poor sense of fashion, and intense desire to finally touch a
female.

This was the greatest upset in American football history. A triumph of brains over brawn. Good over evil. Suspenders over a horizontally striped shirt? What the hell were you thinking??!!

We salute you... The New York Giant Dorks.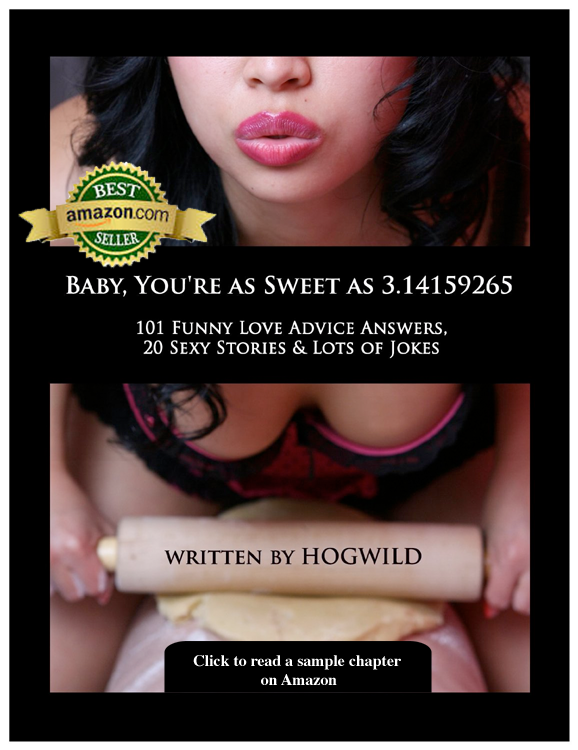 Funny Chats: Football Cheerleader jokes.

School Jokes: How Bon Jovi ruined my life

Jokes: NFL Players Brainwashed by Video Game: Must Kill!

MORE FUNNY HOGWILD RANTS AND JOKES





Watch my helpful and hilarious Expert Dating Advice videos!
Dating Advice! Expert dating advice videos, your dating advice questions answered by HogWild!



Expert Dating Advice Videos by me -- HogWild -- professional dating advice: helpful and hilarious.