Hog's mom does NOT approve of this article.
My best Halloween experience doesn't involve candy corn or a Haunted Hay ride... well, in a way it WAS a haunted roll-in-the-hay ride.

Say "Ooooh" is a spooky way.
Okay. Cool. I went back in time... And had a roll in the hay with an ex-girlfriend.

We agreed this would be the last time we would ever have sex.

(I mean, together. Of course I've had sex since then! I mean, I've attempted, I mean, ya know, HEY! Leave me alone!)

She was wearing this Naughty School Girl outfit. Normally, I don't care for this TGF (Typical Guy Fantasy.) I'd much rather see the Naughty Nurse or the Naughty Secretary or the Naughty Teacher or the Naughty Director of Client IT Services... but she was looking HOT.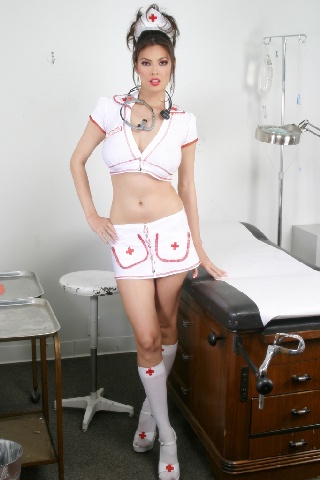 "Hi, Hog! I am your Naughty Nurse. Let's start with the fantasy that you have Health Insurance."
Her legs looking legarrific in heels...

NOTE TO WOMEN: High heels are like magic. One minute you're short and your ass is flat then... TADA! You have long, toned legs and your ass is sticking out like a rabbit's about to pop out of it.

NOTE TO MYSELF: What the hell did that mean?

So yeah, her bootylicious booty was tantalizing me from under her short skirt... her white top unbuttoned...

Excuse me.

Okay, I'm back. Had to shower.

Okay, so because this was our official LTE (Last Time Ever), she pulled out all the stops.

NOTE: No. We did not have butt-sex. I'm not really a butt-sex type of guy. Though I always request it, just to see if it's on the menu. You can tell a lot about a restaurant by its wine list and its sexual options. Plus, I feel special by ordering things not available to other patrons.

So we're goin' at it. Doggie-style. Monkey-style. Shaolin-style.




She went bobbing for my candy apples.

She took a ride on my witch's broom.

I stirred her cauldron.

She egged my house.

It was phenomenal. My Halloweenie was very happy.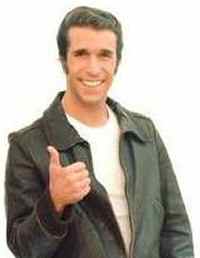 There was only 1 thing missing.

This girl would let me shoot my Twinkie Filling on her pumpkins, on her Haunted House, in her Hay Ride, but NEVER on her face.

NOTE: I ran out of stupid sexual Halloween analogies.

We went out for 6 months and she'd NEVER let me do it. I loved this girl. I treated her well. We had a good time together. This is the conversation I'd have with her about it.

ATTEMPT 1

ME: I want to c*m on your face.
HER: Um, no. This isn't a p*rno.
ME: Well, it should be!
HER: If this was a p*rno, you wouldn't even qualify to be in it.
ME: Damn it! You're right.


ATTEMPT 2

ME: I want to drizzle on your chinizzle.
HER: No, I think it's degrading.
ME: What?! You c*m on MY face all the time! Whenever I go down on you, your juices get all over me!
HER: That's different.
ME: How is that?
HER: Because you're disgusting.
ME: Damn it! You're right.

The point here is... girls, if you really love your man and want to keep him, do all that niZasty stuff in bed that he wants. If you have love and he takes care of you, take care of him in the bedroom. These wacky things are not that big of a deal. Live out each other's p*rverted fantasies. Have fun. Let him bang your cousin.

NOTE: Just kidding about that last part.

NOTE: Unless she's really hot.

So anyway, for the entire relationship I had been plotting. Like an evil genius, I had been scheming on how I would "accidentally" shoot my hot mayonnaise on her face.

I needed to make it look like an accident or she would get mad. So I started training like an Olympic athlete to shoot farther than I ever had before. I worked on my aim. I worked on my trajectory. I was drinking raw eggs, doing pelvic thrusts, jumping jacks, and training myself to withhold my org@sm by picturing Fabio doing pelvic thrusts and jumping jacks.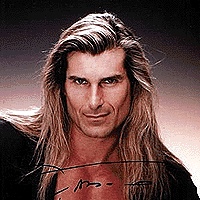 This LTE was my last chance to accomplish my dream. This was my Olympic moment of glory.

I had to lose myself in the music, the moment... everything else faded away... the sounds of the bed squeaking, her roommate yapping on the phone, the radio, her moans of semi-pleasure... I was totally focused on my goal.
I was to pull it out and aim for the U.N. sanctioned "Safe Zone" extending from the Pubic Region to the upper Stomach Region and then..."accidentally" misfire my love artillery into the Forbidden Zone of her face.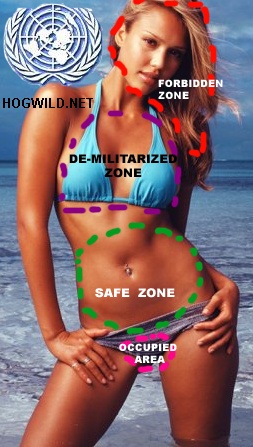 NOTE: Dear retard guys, that is obviously NOT a pic of my ex-girlfriend so stop emailing me asking for her phone number.
I double pumped my shotgun... YES YES YES!

That's when something unexpected happened. Something... maybe it was a spring popping in the bed, or my pointy elbow in her ribs that made her jerk her body up, knocking my love gun off kilter.... NO!!!!

It all happened in slow motion... I could hear the computer in my brain shouting "ABORT! ABORT!!" But it was too late.

I was hit by friendly fire. I shot myself in the cheek.
Noooooo!!

HER: HA HA HA HA!
ME (sarcastically): HA HA HA HA!
HER: HA HA HA HA HA!
ME (super-sarcastically): HA HA HA HA!!
HER: HA HA HA HA!!
ME: Let's cuddle.

Then I hugged her face. Cheek to sticky cheek.

HER: Gross!!!

So I guess in some sort of Halloween Deal-with-the-Devil way, I did get what I wanted. My Oreo cream did get on her face. Not the way I or Fabio planned it. But still.

It was a Halloween to remember. I got tricked. But I also got my treat.

Who says you can't have the icing on the cake and eat it, too? I mean, I nearly did.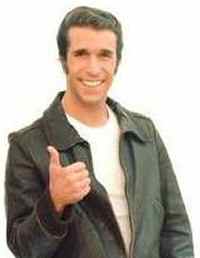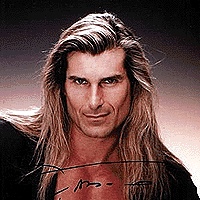 "I looooove to shoot myself in the face because I am in looooooove with my own loooooove milk. And I am g@y."