Hog's mom does NOT approve of this article.
In case you don't know what a horoscope is, it's a prediction of your future based on your astrological sign. Your astrological sign depends upon the date of your birth. Horoscopes are widely recognized as being 100% accurate.
What happens to you depends solely upon your Zodiac sign. Your DNA, hormones, upbringing, brainwaves, education, values, ethics and personal choices are irrelevant.
Being a certified horoscopologist, I, HogWild present you with your special HogWild Halloween HORRORscope...
* If your birthday is during the week of Halloween...Happy Birthday!
And Happy Deathday! Mwu-HA HA HA!
You will celebrate your birth by re-living it... expect to be trapped in a tiny, dark, hot 100 degree room full of fluid. For 9 months. Then suddenly the walls collapse around you and squeeze you out! Except this time, instead of cutting the umbilical cord, the doctor chokes you with it!
For everyone else:
* Aries (March 21 - April 20) and Taurus (April 21 - May 21)
You will soon come into a good deal of money. Spend it wisely. Or not. Doesn't matter. Because you're about to be skinned alive by flesh-eating zombies.
* Gemini (May 22 - June 21)
You will have good luck in romance. In fact, you will get a love bite on your neck that will drain your soul and turn you into a vampire... or CEO of a credit card company. Same difference.
* Cancer (June 22 - July 22)
Today is your day to shine. Mostly because you'll be lit on fire.
* Leo (July 23 -August 21)
Be ready to embrace change. Loose change. Because soon you will be homeless and begging for coins. But the good news is people will feel sympathy for you being that you have no legs and half a face.
* Virgo (August 22 - September 23)
Your astrological planets have aligned in your favor! Unfortunately, it's your spine that needs alignment as it will become horribly twisted after you fall down a flight of stairs fighting off a swarm of bees that were stinging you in the genitalia.
* Libra (September 24 - October 23)
Guys: You will have no more worries about losing your hair. Especially when it's a full moon. Owwwww!
Ladies: Shaving your legs is gonna be a b!tch.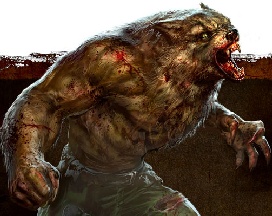 * Scorpio (October 24 - November 22) and Sagittarius (November 23 - December 22)
Today you will enjoy a nice long nap. In dirt. Forever.
* Capricorn (December 23 - January 20)
Trick or treat? You're actually both. By this time tomorrow you'll be working the streets wearing 4 inch heels and spandex pants, going by your new name, Candi.
And you girls are in for some bad luck, too!
* Aquarius (January 21 - February 19) and Pisces (February 20- March 20)
You will meet the person of your dreams. Your bad dreams. That person will chase you as your run n@ked through your high school. Then your teeth will fall out of your head. You turn around to see who is chasing you... it's Mark Linn-Baker! The evil man who played Cousin Larry on the hit 1980's sitcom Perfect Strangers!