JUSTIN: Aquaman ain't got sh!t on Michael Phelps! It's true. Let's look at the facts:

Aquaman can breathe underwater, can talk to animals and is a member of the Justice League of America.
Michael Phelps is a member of the U.S. Olympic team, can swim faster than any human on earth and doesn't need to talk to animals because now that he's an Olympic Hero he will constantly be surrounded by hot chicks. Advantage Phelps!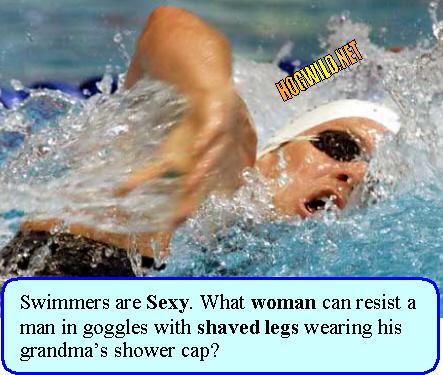 HOG: I think Aquaman got hot chicks, too.

SUPERHEROES IN ORDER OF HOW MUCH HOT ASS THEY PULL
1 - Superman because... Girls like a man who's as hard as steel.
2 - Spiderman because... He's got a great sense of humor.
3 – Wolverine because... He's an animal in bed.
4 – Aquaman because... Because he enjoys going clam diving.

Awwww! HA HA HA!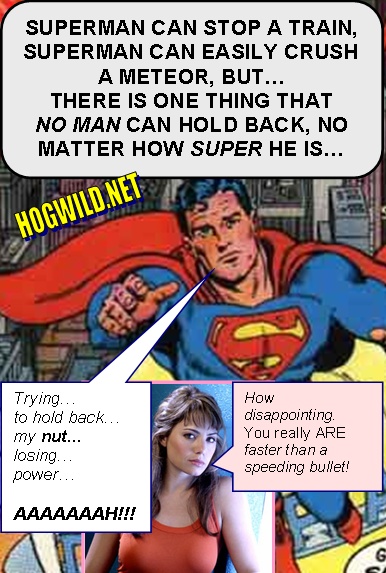 JUSTIN: As you can see, the American swimmer has everything going for him right now. He not only holds 7 World Records but also holds the record for the most Gold Medals won at a single Olympic Games with 8. Combined with the 8 medals that he won in Athens in 2004 he now has a total of 16 Olympic Medals and is only 2 medals behind Soviet gymnast Larissa Latynina for the most overall Olympic medals.
Michael Phelps has so many medals that if ever tried to wear them at the same time he'd have more bling around his neck than Lil' Wayne and Mr. T put together.

HOG: Michael Phelps should totally wear all that bling to the club. Any ol' drug dealer can buy gold jewelry. But you can't buy OLYMPIC gold!

NOTE: At least not until Phelps turns 40 and sells his medals after realizing that there is no money to be made in swimming around a pool all day.

JUSTIN: He is so good that Stan Lee should come out with a comic book about him -- Aqua Pimp -- where he goes around saving hot coeds from drowning in the Ocean in-between setting World Records.

HOG: Um. OK.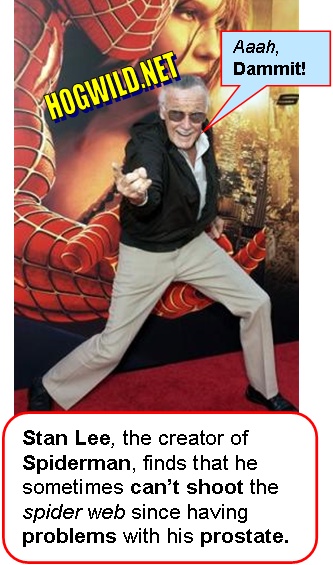 JUSTIN: Not only does Michael Phelps train hard but he eats hard too! Ha ha. He eats hard. No, what I mean is that even his meals are epic. For example in an interview it was said that for breakfast he eats 3 fried egg sandwiches, a 5 egg omelet, a bowl of grits, 3 pieces of French toast, 3 chocolate chip pancakes and two cups of coffee. In other words every morning Michael Phelps eats half of Mo'nique's breakfast.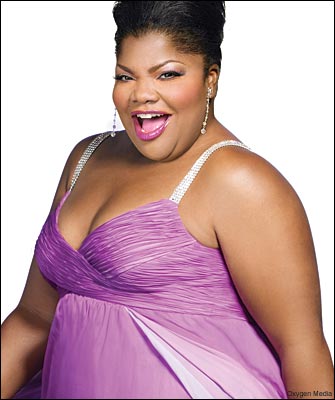 HOG: The key difference is that Michael Phelps burns 8 billion calories per day by swimming laps while Mo'nique has 8 billion calories worth of pigs feet SITTING in her lap.

JUSTIN: Another factor in Phelps domination of the swimming world is his body. With a wingspan that reaches 6'8" which is four inches longer than he is tall, his arms are so long that whenever he hugs his mother he can wrap his arms back around his own body and hug himself.

HOG: Ah! So he's NOT Aquaman. He's PLASTICMAN!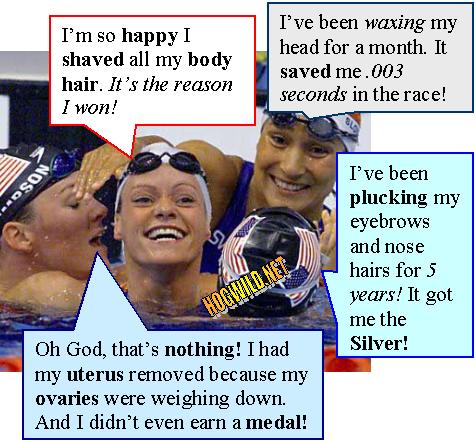 JUSTIN: Throw in the fact that Michael Phelps has size 14 feet and he might as well be wearing flippers compared to the other swimmers. Then mix all that together with the work ethic of a foreign college kid in an American school, the natural talent of the likes of Michael Jordan and Tiger Woods and I'll say it once again, Aquaman ain't got sh!t on Michael Phelps!

USA! USA! USA! USA!USA! USA! USA! USA!

HOG: You know how they have the regular Olympics and the paralyzed Olympics and the retard Olympics?

JUSTIN: DUDE! I believe the correct term is retardly challenged.

HOG: I think they should have the Super Hero Olympics! Some comic book dork should make a computer simulation where we see an Olympic weightlifting competition between The Thing and The Hulk. And women's Beach Volleyball with Wonder Woman and Batgirl vs. Catwoman and Ryan Seacrest.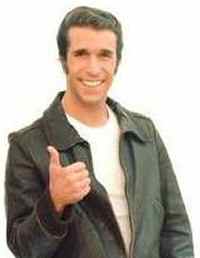 Want a kick-ass comedy show for your college or party? Email me for details.