Okay, so you guys voted in
Part 1
and
Part 2
of the Sweet Ass 16 Round and we now are at the
Amazing 8!
Let's see how we got here: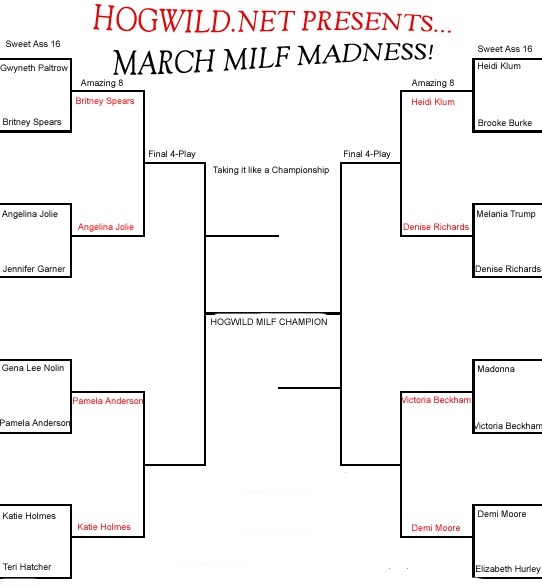 Our first MILF Match-up is Britney Spears vs. Angelina Jolie.
Who will advance?
If this was the year 2000, this match-up would be a lot closer.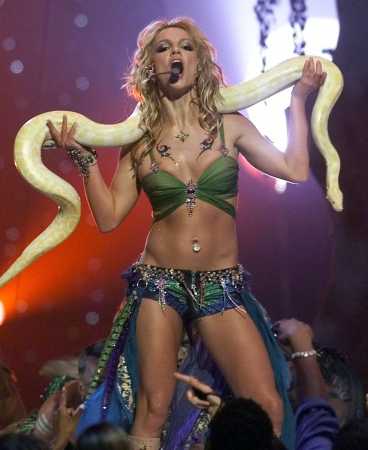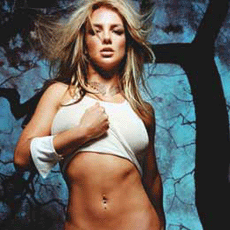 Unfortunately, this is what Britney Spears looks like now:
Like a retard running around in a trailer park with floppy moo-moo udders.
That's why you guys voted 280-42 in favor of Angelina Jolie.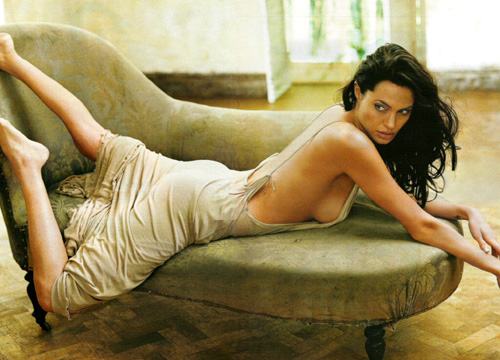 Next up:
Pamela Anderson vs. Katie Holmes
HogWild Newsletter reader MikeL99 made his decision pretty quickly, "I can't vote for Pamela Anderson because she has Hepatitis C. If you KNOW someone has disease... then no f*cking way I can have sex with her. Even if it is Pamela Anderson."
Apparently most of you guys would still go where many men have gone before because you voted 168-154 in favor of Pamela Anderson.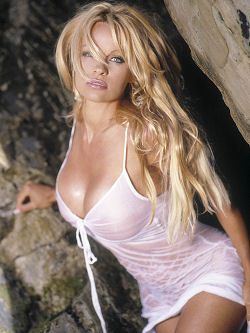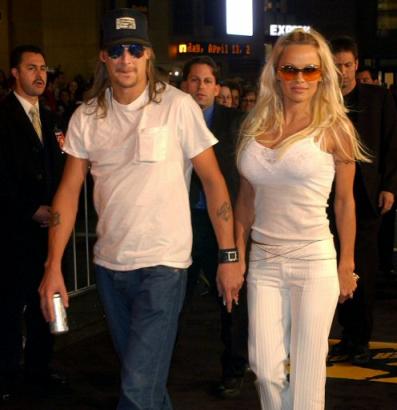 All this disease talk has me wondering. What if you dry-hump a girl with herpes? Your jeans can get herpes! But I think it is cured by Tide Detergent.
NOTE: Tide Corporation makes no official claim that it cures denim-herpes.
So it's the Double D's with Hepatitis C versus Katie Holmes: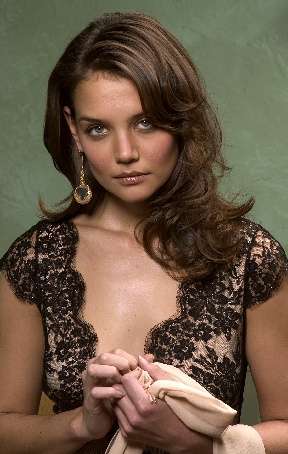 If untreated, exposure to Hepatitis can cause brain damage. Much like exposure to Tom Cruise. Katie needs help!
Heidi Klum vs. Denise Richards
The best/most-disturbing-comment was from V1p3rMan who is so um, enthusiastic, about his devotion to Denise Richards that "I'd j!z on my computer screen if I thought Denise Richards would feel a little moisture."
Whoa. That's nasty dude.
But how did you vote?
For Heidi Klum?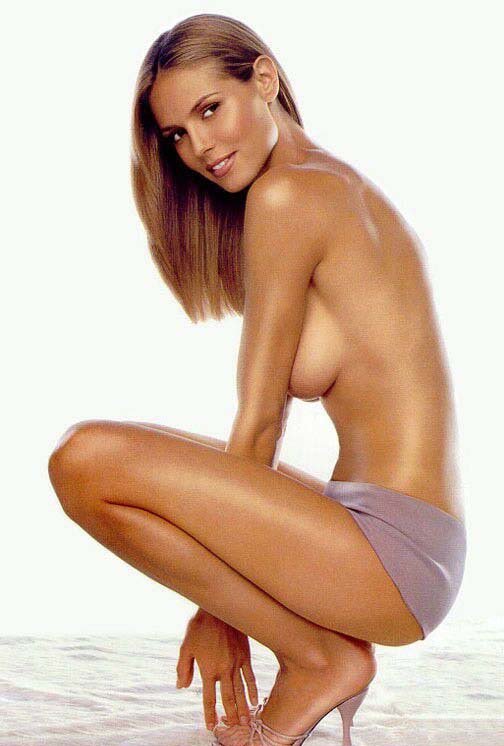 That was Heidi at the height of awesome.
Though she still looks PDG (Pretty Damn Good):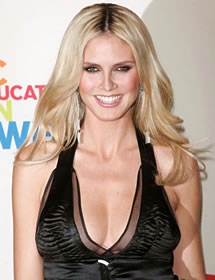 And here is Denise Richards: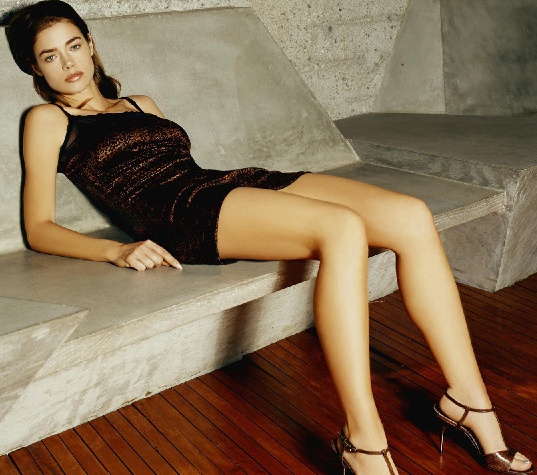 I don't mind a girl with eyebrows. Unlike most women, Denise Richards still has her original eyebrows and not those stupid pencil lines. Though I do appreciate a woman with nice eyebrows. Because if a girl's eyebrows are bushy... you have to wonder what else is not well-groomed.
So you guys voted... and it's 179 - 143 for Heidi Klum!
And now the final contest of the Amazing 8:
Victoria Beckham vs. Demi Moore
This is should be called the "Battle of the Plastic Surgeons."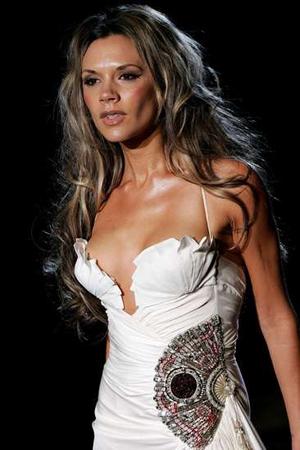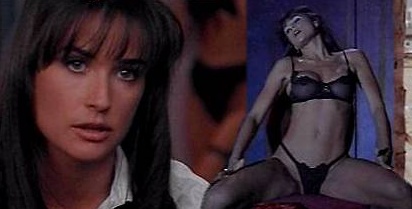 That's Demi Moore in her prime in the movie Striptease. It's too bad she wasted her prime being in the movie Striptease.
And with a vote of 165-157 you are sending Victoria Beckham to the Final 4-Play!
Got an opinion? Need to be heard? Then enter your email below to get my Rants in your email and you chance to email me your votes!
Until then, try to keep both hands on the keyboard.