Watch my Dating Advice video or read my dating advice about when is it time to break up:
Hey HogWild,
I absolutely love your videos! They are hilarious and very helpful!
I am wondering what are the signs you and your significant other should break up your relationship?
- B in Canada
Hog's Relationship Advice:
Most people live under the principle that you stay together as long as the good times outweigh the bad.
But sometimes you have to have a longer view. Sometimes it takes a while to adjust to each other. These are called Growing Pains.
NOTE: This is NOT to be confused with Groin Pains. Growing Pains are caused when your partner gives you a headache. Groin Pains are caused when your partner gives you herpes. Consult your doctor. You know, Google.
When a couple first moves in together, you can't expect that they will get along right away. They have to adjust to each others' disgusting habits.
Like you may discover that your boyfriend has the disgusting habit of looking at p*rn... while picking his nose. And you find it totally rude that he does this at the dinner table.
And guys, once you live with your woman, certain things that were mysterious will no longer be mysterious. In other words, she's affected by re-fried beans in the same way you are. The only difference is that SHE doesn't request a congratulatory high-five.
So there will be some tough times while you adjust to each other. You have to learn each other's language.
Like when your girlfriend says she just needs 5 minutes to get ready to go out, it means 10 minutes... until she says, "Just 5 more minutes!" Which means 10 more minutes... until she says, "Just a second!" Which means you still have enough time to look at p*rn, pick your nose, and take a nap.
And girls, you have to adjust to your boyfriend's cute little tendencies. Like how his little beard hairs are all over the sink. Except they're not beard hairs.
Hey, you could complain that he shouldn't be trimming his groin-danglers in the sink or you could be GRATEFUL that his balls no longer look like they're eggs in an Easter Basket full of grass.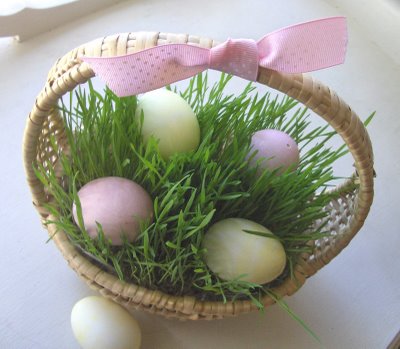 But there are some clear signs when it's time to break-up, like when there is:
- violence
- emotional cruelty
- no boinking
- or any of the other normal signs of marriage
HA HA HA!
Just kidding! Mostly.
But sadly, many marriages are like this because couples get so annoyed with each other. But look at the big picture. Drop all your stupid rules. Stop trying to control your partner's every move. Relax. Enjoy. Love. Just love them.
Other signs that answer the question, Should I Break Up:
- you're arguing all the time and there's no end in sight
- your values have changed.
Like you want children, and he wants hookers. This is tough to resolve.
It's time to break-up when:
- your boyfriend is living with his new girlfriend.
It's over. Face it. There's a reason he hasn't returned your phone calls for the last 16 months.
- you are bored out of your mind.
Now this last one happens all the time but should NEVER happen!
If you're bored with your relationship, it means you are bored with yourself. Your partner should not be required to be your constant source of entertainment. That's what the internet is for.
If you're tired of the same-old same-old with your partner, this is great! It means you have something stable and drama-free! This is awesome! Now you are ready to have some REAL excitement!
And here's how you do it: Grow together.
As human beings, we are never happy unless we feel we are making progress. Moving forward. Getting better. Working towards a goal.
Find a goal that you and your partner BOTH want to achieve. This is not a chore.
Girls, don't dump some stupid idea on your boyfriend and require him to do it. In fact, never REQUIRE your boyfriend to do anything.
If you make someone do something out of obligation, they will resent you and that's how bad feelings start. They should do it because they WANT to. And if they don't want to, then don't make them.
You might be hurt in the short term, but if your boyfriend really loves you, he'll notice that and he'll realize how important this thing is to you and he'll do it because he WANTS to make you happy. Not because he has to. That's a powerful difference.
So find a goal that you BOTH sincerely want to achieve. Something bigger than yourselves. Sometimes it's starting a family. What about after that? Or other than that? Are you both passionate about something?
I hope so!
Maybe you both love dogs. You can get a dog.
Great. But what about taking it to the next level together? What if you decided that every year you throw a big fundraiser to donate to the dog shelter in town?
Or what if you BUILT a dog shelter? Or what if your big goal is to start a Foundation to Save Abandoned Dogs?
It would take years to build. And each year the two of you work together on this because it's something you would both love to accomplish.
Suddenly you have something to talk about besides traffic and weather. You have something BIG in common. You have something you're both passionate about. You're sharing ideas and coming up with plans. You see progress! It's exciting!
This is how you keep your relationship exciting! Either that or you invite a new girl to join you in the bedroom. Heck, do both!
So if you choose to love your boyfriend or girlfriend, you do your best to make it work. You break-up when there are deal-breakers that you can't fix. Like when you come home to find a hooker... looking at p*rn... at the dinner table... and he starts picking his nose... with YOUR finger!
HA HA! Male hookers are gross.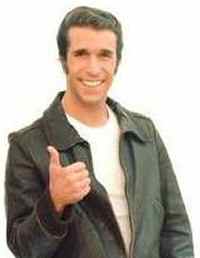 * Watch my dating advice videos or improve your dating with dating coach HogWild.

* More HogWild Dating Advice
Subscribe in a reader Share on Facebook
HOGWILD.NET Expert Dating Advice + Dating Advice. expert dating advice every day