Dating Advice: How to save your marriage. (Can I save my marriage for my children?)
by me, HogWild
K in Norway writes...
Hello HogWild!
Thank you for your dating advice. I need you to help save my marriage!

My husband and I have been married for soon 11 years. We have built a house together and we have beautiful 10 year old twin daughters.

Thinking back on the time we married, I was a very insecure girl at that time. I never had an infatuation for him. Yes, I kind of settled for him, since he was kind to me, looked after me and had a nice and secure income.
He wanted a serious relationship, just like I.
There was no "game playing", and I felt quite secure with him that time. I felt that I could trust him. But there were never passion and he has actually never been very interested in sex.
<gasp!>
He is a nervous man and he gets easily angry because he is insecure. He says he loves me, but I don't always think his actions show me that.
This Christmas he even called me a b!tch in front of his family. It was very disrespectful.
I have to REMIND him of giving me compliments, and he gets very easily angry with the girls also, although his anger isn't physical.
Sometimes we ARE great friends and can chat for hours, but I feel as if important things really are missing in my life. I would like to experience real love, but I'm afraid that divorcing him will harm the girls.
Living in this house in this area near their school gives them at least stability, even though they understand that not everything is okay with Mum and Dad.

I'm scared. If I leave him, that means that we will probably have to move out of their school area.
Maybe they will be terrified and I know that they want Mum and Dad to stay together and work it out.
We have been going to family counseling, but I don't feel as if it has helped.
He promises things to me, but doesn't keep his promises. Another thing is that I don't feel as if I'm the right woman for HIM either, because maybe another woman would have handled his temper better than I, and not made such a fuss of it as I do.

What shall I do? I feel stuck and I just don't like it!

- K in Norway
It's terrible to feel stuck. It's like that time back in the Bronx when I was 15 and *I* got stuck... in the ribs with a gun. It was a bunch of thugs trying to steal the winter coats off me and my friend Q-Nice. We called him Q-Nice because his name was Quimby but if you called him that he wouldn't be very nice to you anymore. So the thugs stole the coat off Q-Nice and then he looked at mine and got confused. So the main thug walked around to the back to check the label on my coat. Then he sighed, and they all walked away!
The only thing more humiliating than get your stuff stolen, is getting your stuff NOT stolen! Q-Nice was freezing his butt off and I was all warm in my Osh Kosh B'Gosh!
But the point is, I sometimes tell rambling stories about growing up in the Bronx. But also, you need to get unstuck. Fast.
Above all things, be happy.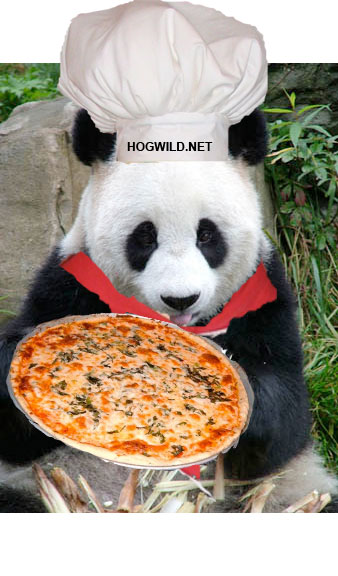 Ya know, it may SURPRISE you as to what REALLY MAKES you happy.
Yes, you have a responsibility to your children but that "responsibility" should make you happy!
You love your kids and raising them to be emotionally healthy will give you great joy.
Now HOW can you give them every opportunity to be happy AND give YOURSELF happiness at the same time? THAT is the real question.
Step 1:
You will want to try everything possible to save your marriage and make it into a happy one because divorce is VERY painful.
NERD BOY: I imagine it's as painful as when I was separated from my superhero underwear. It hurt so bad because I was IN THEM when it happened. It was an atomic wedgie. It's not my fault that there are BULLIES who get jealous when you remind them that you are the Spelling Bee Champion. But I WILL have my revenge, Grandma!
Of course, sometimes the best option is to divorce but I would first make sure you try everything you can to find a solution.
Watch video #531 to learn how to handle it when your husband says hurtful things to you. Fixing this problem can make things brighter very fast.
Watch video #586 to learn how to get your husband to respect you more. And THIS should improve your life, too.
While working on those two problems, here is what you do:
Say to him in your sweetest voice, "I want to be a better wife for you. To help me, please make a list of the things I sometimes do or say that make you feel unloved. Also, please make a list of the things I can do or say that make you feel like I really love you."
After he gives you this list, you will have an understanding of which of your behaviors make him feel good and which ones make him feel hurt.
Hopefully he will ask YOU to give him these same lists. But if he does not, ask him, "Would you like to know what you do that makes me feel loved? And what makes me feel unloved?" (He should say Yes! :)
If he says no then he's a jerk-face jerk-a-zoid and you should punch him in the groin-danglers with a gloved fist holding a very hungry piranha.
Whoa! That would be cool! And disgusting! But also cool.
Exchanging your love lists should start a conversation. And that conversation should lead to ACTIONS that BEGIN to make things better.
You will not fix this quickly, but you can and SHOULD start IMMEDIATELY. These lists can change everything!
It might surprise you to see what makes him feel truly loved or really hurt.
But here's the thing, for this to work, you absolutely MUST...
This is taken from my Premium Members section where I post my new videos.
Here are some more tips, but only Premium Members get the entire video + access to over 500 full dating and relationship videos in the Video Vault!
- The most important thing is that when telling children about divorce, that your children feel loved by you and their father and that they know 100% that the break-up is not because of them.
- If you must divorce, here is exactly how to tell your children in way that makes them understand and feel loved...
Only Premium Members have access to this Video!
1 - Learn more about the Premium Membership
or
2 - You realize Life is Short, get the relationship you deserve and Join Now!
Need one-on-one coaching? Contact
Dating Coach
HogWild for help!
Latest HogWild Dating Advice


Click here to Get Greater Dating Confidence + Increase your Relationship Skills
"The most important part of any relationship... is choosing the right person... in the first place." - HogWild
With your Premium Membership, I'll show you WHY that is true... and HOW to choose the right person for you.
HogWild's dating advice and comedy has been viewed by over 2 million people on YouTube. They have written thousands of positive comments thanking him for his coaching.
He has won awards for his outstanding teaching abilities and stand-up comedy and has been featured on PBS, Mad Magazine, Clear Channel Radio and more!
He has premium members learning from his dating advice from all over the globe including the United States, United Kingdom, Germany, Denmark, Ireland, Egypt, Mexico, Australia, and Canada. Yes, even Canada! :)
Become a paid member and you get INSTANT access to over 500 dating advice videos that will help you answer such questions as...
"How to be mega-confident"
"How can I become more desirable?"
"How to conquer the Fear of Rejection"
"How to Approach"
"How to get hotter sex"
"How to read the secrets of body language to know if someone REALLY likes you"
"How to keep a person loyal to you"
"How to tell a story so it increases attraction to you"
"4 Great Places to Meet your next Girlfriend/Boyfriend"
"How to Get over your Ex. Completely."
"How Flirt Effectively"
"How to Destroy Negative Thoughts"
"How to Immediately Screen out the Psychos"
"#1 Mistake that makes Conversations with new People Boring"
"7 Ways you are being Unattractive"
"8 Tips for the first time you have sex with a person of the sexy sex"
"How to deal with being hurt"
"How to bring out your inner-awesome"
And so much more!
You will finally feel control over your dating life and you will get the relationship you really want.
HogWild's dating advice makes it easy!
Become a member and get INSTANT access to the videos that will change your love life forever!
***
This article is for people who need help with:
How to save your marriage. (Can I save my marriage for my children?)
telling children about divorce
how to explain divorce to children
explaining divorce to children
explaining divorce to kids
divorce when have children together
help save my marriage
stop divorce