Dating Advice: Sex Tips: 3 Sex Moves to make Sex Better
by me, HogWild
New Year's Eve. A time to celebrate. A time to reflect. A time to sha-boink! haha
Guys next time you strap on your Party Hat over your Noise Maker to make your balls drop, try these exciting sex moves until she experiences fireworks in her um, crotch n stuff. Dammit! I ran out of juvenile New Years analogies... Must restock... Women, this New Year, experiment with these sex tips to make his groin look like the clock struck midnight until he pops his champagne and gives you an Eiffel Tower shower. Hhaha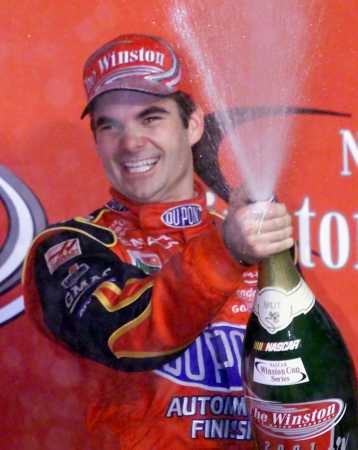 MY New Year's Resolution is to stop being immature. Yeah, right.
SEX TIP #1
Guys, next time you're making love to a lady, get on top and pin her hands above her head. Wrap your strong masculine hands around her little wrists so they are over her head and pinned down the mattress. Let her feel your strength and give her the pleasure of feeling dominated by you. Then let her arms go... then grab them again by her forearms and pin them down next to her sides.
HINT: Don't do this while making love like a gentle butterfly fluttering among roses. If you're going to make her feel your masculine dominance then pin her down while sha-boinking her hard.
HINT #2: If the girl screams for help and looks for her pepper spray, then you forgot the essential step of establishing trust. If this happens, apologize fully and quickly punch yourself in the gonads.
HINT TO GIRLS: Allow your man to feel powerful. So don't use Kung Fu Ninja moves to ESCAPE and run around him to slap his ass while shouting, "Sissy boy! If your wiener was an outdated form of technology, it would be a floppy disk!"
SEX TIP #2 to Try This New Year
Talk Dirty. I mean filthy. Nasty. Naughty. A wee bit suggestive!
Guys, while you're giving it to her hard, grunt in her ear, "Take it for me. Be a good girl and take it good for me."
Ladies, tell your man how big his romance rod is. While doing the sticky-squishy-fishy-flop-dance, tell him you can feel it growing bigger inside of you.
Guys, while thrusting into her love sleeve, tell her...
This is taken from my Premium Members section where I post my new videos.
Here are some more tips, but only Premium Members get the entire video + access to over 500 full dating and relationship videos in the Video Vault!
- HINT TO WOMEN: It is NOT sexy to sing into his jammy like a microphone while dancing around.
- Guys, instead of doing what you normally do, ya know, squeezing your man-sausage into the general direction of her hoo-ha only to get frustrated when it doesn't go in and so she has to help you guide it... open her gently and... insert only the tip of your meat sword. Then remove it. Then dip it back in. Then pull out. Ask her if she wants all of it. Tease her with it until her entire body is trembling with anticipation. Put in a little bit more. Then say...
Only Premium Members have access to this Video!
1 - Learn more about the Premium Membership
or
2 - You realize Life is Short, get the relationship you deserve and Join Now!
Need one-on-one coaching? Contact
Dating Coach
HogWild for help!
Latest HogWild Dating Advice


Click here to Get Greater Dating Confidence + Increase your Relationship Skills
"The most important part of any relationship... is choosing the right person... in the first place." - HogWild
With your Premium Membership, I'll show you WHY that is true... and HOW to choose the right person for you.
HogWild's dating advice and comedy has been viewed by over 2 million people on YouTube. They have written thousands of positive comments thanking him for his coaching.
He has won awards for his outstanding teaching abilities and stand-up comedy and has been featured on PBS, Mad Magazine, Clear Channel Radio and more!
He has premium members learning from his dating advice from all over the globe including the United States, United Kingdom, Germany, Denmark, Ireland, Egypt, Mexico, Australia, and Canada. Yes, even Canada! :)
Become a paid member and you get INSTANT access to over 500 dating advice videos that will help you answer such questions as...
"How to be mega-confident"
"How can I become more desirable?"
"How to conquer the Fear of Rejection"
"How to Approach"
"How to get hotter sex"
"How to read the secrets of body language to know if someone REALLY likes you"
"How to keep a person loyal to you"
"How to tell a story so it increases attraction to you"
"4 Great Places to Meet your next Girlfriend/Boyfriend"
"How to Get over your Ex. Completely."
"How Flirt Effectively"
"How to Destroy Negative Thoughts"
"How to Immediately Screen out the Psychos"
"#1 Mistake that makes Conversations with new People Boring"
"7 Ways you are being Unattractive"
"8 Tips for the first time you have sex with a person of the sexy sex"
"How to deal with being hurt"
"How to bring out your inner-awesome"
And so much more!
You will finally feel control over your dating life and you will get the relationship you really want.
HogWild's dating advice makes it easy!
Become a member and get INSTANT access to the videos that will change your love life forever!
***