Dating Advice: How to get What you Want (Accomplish Goals)
by me, HogWild
Here is How to get what you want:
What I've noticed is that people get what they REALLY want. Not what they SAY they want, but what they REALLY want.
I'm friends with a woman who just got married at age 32.
Woo-hoo! Marriage! It's like a party! Except you have to turn down the music and not stay out too late because you have to work in the morning and you're guaranteed to get laid except when they don't want to which seems to be more and more and WHY DID I DO THIS TO MYSELF?!!! hahahahaha
Back when she was 25 she was in a relationship with a different guy and they seemed to be compatible. They got along well. I think they could have been happy together but you know what?
She didn't WANT to settle down. The new guy -- now her husband -- he has flaws like anyone. He seems actually pretty similar to her previous boyfriend. Back then she wouldn't accept any flaws in her man but now she does. Why?
Is she settling?
No!
Now she WANTS a relationship more than she wants to criticize or complain. The proof?
She is willing to WORK for it.
People almost always get what they want. The truth though, is they tell you and themselves... BULLPOOPY!!!
People say, I want to lose weight. I want more money. I want a relationship. blah blah blah.
Wishes are not wants.
"I want to lose weight... but first I will drive to the jelly doughnut factory, park in the closest spot to the building, then squish my huge ass inside a shopping cart and pay someone to push me inside the place and secure me underneath the doughnut-filling SPIGOT. Moooore cream filling, mooooore jelly, moooooore chocolate. Oooh, it's raining sugar SPRINKLES on my face!"
Do you BELIEVE that person when they say they want to lose weight? No! The truth is their ACTIONS.
They WISH they would magically lose weight but what they WANT MORE... is to be force fed pastry fillings from a tube.
They say, "I want a better career but first I will lay on the couch and smoke mar!juana and watch television. Oh, look! It's a hamster that looks like meee!"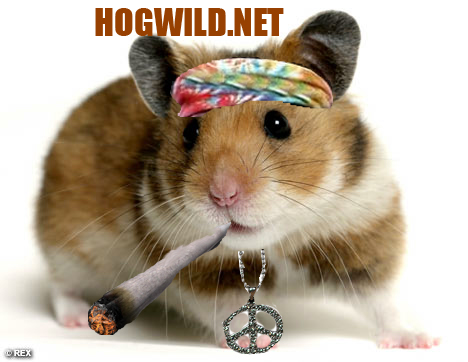 Do you BELIEVE that person? No! The truth is in their ACTIONS!
They say, "I want an awesome relationship but first I will lock myself in my apartment and watch romantic comedies while masturbating and weeping."
Do you BELIEVE THAT person? No!
ATTENTION EVERYBODY: The TRUTH... is in your ACTIONS!
What you REALLY WANT is what you do! So what does it mean if you think you want something but you haven't actually DONE anything towards it yet? Here's what it means in your personal psychology and here's how to get moving in the right direction...
This is taken from my Premium Members section where I post my new videos.
Here are some more tips, but only Premium Members get the entire video + access to over 500 full dating and relationship videos in the Video Vault!
- You are SUPPOSED to be awesome! You are SUPPOSED to get what you want. Why? Because you're watching this video. You've already CHOSEN your path. Now be an intrepid example to others. Show them the awesome power of a person instilled with confidence, determination and faith.
- The #1 Reason people procrastinate and never get what they want is...
Only Premium Members have access to this Video!
1 - Learn more about the Premium Membership
or
2 - You realize Life is Short, get the relationship you deserve and Join Now!
Need one-on-one coaching? Contact
Dating Coach
HogWild for help!
Latest HogWild Dating Advice


Click here to Get Greater Dating Confidence + Increase your Relationship Skills
"The most important part of any relationship... is choosing the right person... in the first place." - HogWild
With your Premium Membership, I'll show you WHY that is true... and HOW to choose the right person for you.
HogWild's dating advice and comedy has been viewed by over 2 million people on YouTube. They have written thousands of positive comments thanking him for his coaching.
He has won awards for his outstanding teaching abilities and stand-up comedy and has been featured on PBS, Mad Magazine, Clear Channel Radio and more!
He has premium members learning from his dating advice from all over the globe including the United States, United Kingdom, Germany, Denmark, Ireland, Egypt, Mexico, Australia, and Canada. Yes, even Canada! :)
Become a paid member and you get INSTANT access to over 500 dating advice videos that will help you answer such questions as...
"How to be mega-confident"
"How can I become more desirable?"
"How to conquer the Fear of Rejection"
"How to Approach"
"How to get hotter sex"
"How to read the secrets of body language to know if someone REALLY likes you"
"How to keep a person loyal to you"
"How to tell a story so it increases attraction to you"
"4 Great Places to Meet your next Girlfriend/Boyfriend"
"How to Get over your Ex. Completely."
"How Flirt Effectively"
"How to Destroy Negative Thoughts"
"How to Immediately Screen out the Psychos"
"#1 Mistake that makes Conversations with new People Boring"
"7 Ways you are being Unattractive"
"8 Tips for the first time you have sex with a person of the sexy sex"
"How to deal with being hurt"
"How to bring out your inner-awesome"
And so much more!
You will finally feel control over your dating life and you will get the relationship you really want.
HogWild's dating advice makes it easy!
Become a member and get INSTANT access to the videos that will change your love life forever!
***