Dating Advice: How to Talk Dirty (3 Sexy Ways)
by me, HogWild
Dirty Talk is a fun way to make sex hotter with your girlfriend or boyfriend or wife or husband or local toll booth collector.
Yes, I'm the big bad toll booth collector and it looks like you don't have enough money to pay the toll, miss. I'm sure we can think of SOMETHING that would allow you to cross this bridge. Oh, you're looking at my crotch. Ow! You were looking at it to line up your kick. Dammit! hahah :)
Not everyone is into the Dirty Talk. For some, it's because they're a big prude. For others, it's because they're uncreative. Some might have had a bad experience with it. OK, fine, it's not everyone's style. But personally, I think when it's done right, it can heat up the sexual interbanging to new levels of steamy hotness of steam inside a sexual locomotive powered by STEAM that came from 10,000 metal tea kettles with boiling STEAM!
Here's one big secret of Dirty Talk...
Yes talk. But also LISTEN. Listen and observe your partner's REACTION. See what they like and do more of that. See what they don't like, and eliminate that.
NERD BOY: If I ever have sex I know what I'll say. Oh baby, your body is... CONFUSING! And I think I'm allergic to your perfume. My forehead is breaking out! And when I break out, it looks like elbow skin!
WAY TO TALK DIRTY #1
Let's start with the easiest way.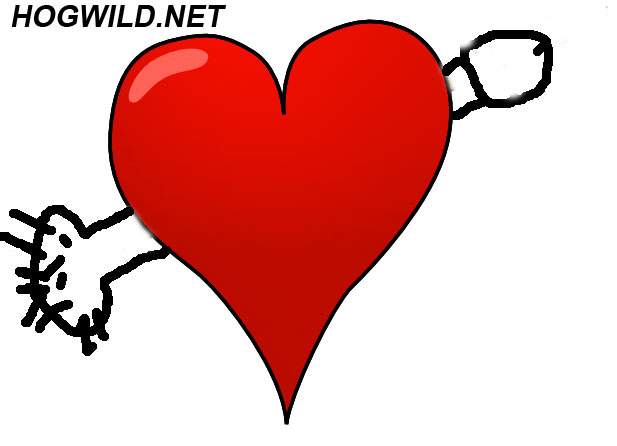 Compliment their sex organs.
In general, men want to feel big and powerful and women want to feel small and sexy.
Now use your WORDS to give them these feelings.
THE RIGHT WAY
THE GIRL: Oh, your manhood is so big!
THE GUY: Oh, I love your little lady hole. It's so tight and wet.
HINT: Replace the silly words with naughty words.
THE WRONG WAY
THE GIRL: Oh, your pleasure pole is sooo big. It's almost as big as my ex-boyfriend's! Now put it in deeper so I can feel something!
THE GUY: Your love sleeve is soooo nice and small, compared to what I expected. Since you're a big giant SLUT.
Remember, guys generally want to feel big and powerful. Women generally want to feel small and sexy. Keep your dirty talk on those themes.
So guys, if your girl has deliciously big snuggle bubbles she probably prefers that you say,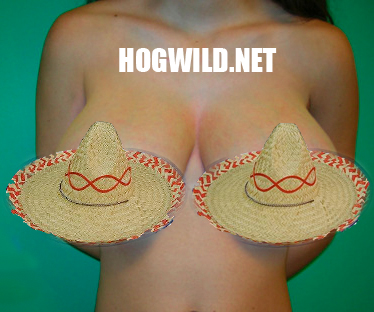 "Wow, you have beautiful breasts. You taste sooo good" ... much more than hearing you growl, "Daaaaaaaamn, you got some big ol' chest bags! Your bra deserves an Academy Award for Best SUPPORTING Actress! And... daaaaaaaaaaaaaaamn!
WAY TO TALK DIRTY #2
Explore The Forbidden... with your mind.
This is especially good for couples who've done the sticky-squishy-fishy-flop-dance about 8 billion times. Of course anything that you become accustomed to can become less exciting.
Sooooo... you can make it new again by exploring some forbidden fantasies. OK, so sure the girl is dressed as a college girl and he is the professor. But take it to the next LEVEL!
Guys, if you're her "college professor", then talk to her like it.
While you're inside of her describe the scene. Focus on the passion and the forbidden aspect. The main story line should usually be "We knew it was wrong but we had to have each other. I couldn't control myself."
Girls, when talking dirty, focus mainly on the visual details. Describe what he is seeing is graphic detail. Down to the inch. Don't say big breasts, tell the cup size.
Here is an example of exactly what to say to get them hot with dirty talk...
This is taken from my Premium Members section where I post my new videos.
Here are some more tips, but only Premium Members get the entire video + access to over 500 full dating and relationship videos in the Video Vault!
- IF your girl is feeling close to you emotionally AND she is not distracted by life's stress... you should be making her orgasm multiple times during each sexual experience.
- Girls, before you rip off your bra, tease him. Tell him, "I can't wait to have you inside of me. Do you want to see these bouncy deposits of fat and muscle tissue resting upon my thorax?"
HINT TO GIRLS: Never describe your breasts as thorax blobs.
There are so many ways to talk dirty. But you can start by using these 3 dirty talk techniques to make sex hotter. Here is another example of exactly what to say in bed...
Only Premium Members have access to this Video!
1 - Learn more about the Premium Membership
or
2 - You realize Life is Short, get the relationship you deserve and Join Now!
Need one-on-one coaching? Contact
Dating Coach
HogWild for help!
Latest HogWild Dating Advice


Click here to Get Greater Dating Confidence + Increase your Relationship Skills
"The most important part of any relationship... is choosing the right person... in the first place." - HogWild
With your Premium Membership, I'll show you WHY that is true... and HOW to choose the right person for you.
HogWild's dating advice and comedy has been viewed by over 2 million people on YouTube. They have written thousands of positive comments thanking him for his coaching.
He has won awards for his outstanding teaching abilities and stand-up comedy and has been featured on PBS, Mad Magazine, Clear Channel Radio and more!
He has premium members learning from his dating advice from all over the globe including the United States, United Kingdom, Germany, Denmark, Ireland, Egypt, Mexico, Australia, and Canada. Yes, even Canada! :)
Become a paid member and you get INSTANT access to over 500 dating advice videos that will help you answer such questions as...
"How to be mega-confident"
"How can I become more desirable?"
"How to conquer the Fear of Rejection"
"How to Approach"
"How to get hotter sex"
"How to read the secrets of body language to know if someone REALLY likes you"
"How to keep a person loyal to you"
"How to tell a story so it increases attraction to you"
"4 Great Places to Meet your next Girlfriend/Boyfriend"
"How to Get over your Ex. Completely."
"How Flirt Effectively"
"How to Destroy Negative Thoughts"
"How to Immediately Screen out the Psychos"
"#1 Mistake that makes Conversations with new People Boring"
"7 Ways you are being Unattractive"
"8 Tips for the first time you have sex with a person of the sexy sex"
"How to deal with being hurt"
"How to bring out your inner-awesome"
And so much more!
You will finally feel control over your dating life and you will get the relationship you really want.
HogWild's dating advice makes it easy!
Become a member and get INSTANT access to the videos that will change your love life forever!
***
This article is for people who need help with:
how to talk dirty
dirty talk