What is Body Language: The Body Language of Women Flirting
by me, HogWild
Girls, most men don't get hints and they don't understand body language.
Thank goodness the smart guys are watching this video to figure it out!
So women, you're going to have to be patient when sending out your little unspoken signals to him.
Ya know, like staring at his crotch with your tongue hanging out. haha
Most guys know very little body language so let's start by you doing some moves that he at least MIGHT understand.
Some guys know that if the girl is playing with her hair, that's a good thing. So if you like him, do it!
HINT: Play with your head hair, because it's not cute to twirl your armpit hair. Unless your braid it with a pink bow.

A lot of guys also know that if while you're sitting down and you cross your legs towards him, THAT is a good thing. BUT... sometimes your leg gets tired and you have to cross it the other way, away from him and he's all like, "OMG! She hates me! What did I do wrong?! On the scale of good to bad, this is spec-crap-ular!"
So here's a body language tip: if you like the guy and you have to cross your legs the other way, lift your leg up slowly and rest it on top of his shoulder. Then hand him a dinner menu. hahha Now THAT is a hint! hahah
If you have to uncross your legs away from him, just say, sorry my leg is getting tired, then do it.
Another body language move that makes some guys confused is when the girl crosses her arms. Sometimes you fold your arms because you're feeling a bit insecure and you're holding yourself for comfort. Or it's because you feel cold and you want to warm your fingers in your luscious armpit hair. haha. This signal is easily confused. So if you are trying to let the guy know that you like him, avoid crossing your arms.
Instead, if you're cold, say, "I'm cold. Nice jacket you got there." :) Or say, "I'm chilly. Ya know what would warm me up? Body heat. Coming from your strong, manly heaving pectoral muscles."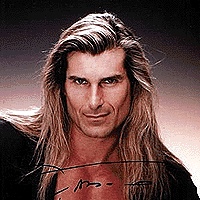 If you like the guy, keep eye contact longer than usual. Not forever like some crazed psycho but in a soft way where you hang on his words. If that's not your style, at least make your eye contact happy. Smile with your eyes.
And smile with your mouth!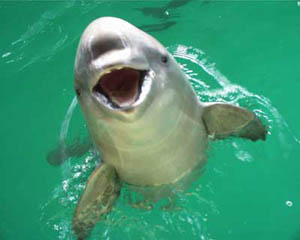 HINT: Don't smile with your butt. That is not appropriate at this stage.
Most guys understand that when a girl smiles at him it's because she is happy to be talking with him or that she has severe gas pains.
When someone is considering something they will sometimes put their finger on their chin or stroke their goatee.
NOTE TO GIRLS: Don't have a goatee. On your hoo-ha. But if you DO, braid it and tie it with a pretty pink bow! haha
So guys, if you suggest that she come back to your place for a drink and she touches her chin, that means she's thinking about it. She is not saying no. She wants to say yes but you need to give more reasons or emotions or red wine.
There are many other body language moves you can use but keep in mind most guys won't comprehend them on a conscious level. However, they might get the "feeling" that you like them even if they are unsure why.
Some of these more advanced techniques are...
This is taken from my Premium Members section where I post my new videos.
Here are some more tips, but only Premium Members get the entire video + access to over 500 full dating and relationship videos in the Video Vault!
- With your posture, you can make yourself appear smaller and girlie. You can also allow yourself to appear more vulnerable to him, for instance, by brushing your hair to the side, exposing your neck. Or by holding your bosomly bosoms out.
- Take a deep breath and try to relax around him. Enjoy the moment. Act like he...
Only Premium Members have access to this Video!
1 - Learn more about the Premium Membership
or
2 - You realize Life is Short, get the relationship you deserve and Join Now!
Need one-on-one coaching? Contact
Dating Coach
HogWild for help!
Latest HogWild Dating Advice


Click here to Get Greater Dating Confidence + Increase your Relationship Skills
"The most important part of any relationship... is choosing the right person... in the first place." - HogWild
With your Premium Membership, I'll show you WHY that is true... and HOW to choose the right person for you.
HogWild's dating advice and comedy has been viewed by over 2 million people on YouTube. They have written thousands of positive comments thanking him for his coaching.
He has won awards for his outstanding teaching abilities and stand-up comedy and has been featured on PBS, Mad Magazine, Clear Channel Radio and more!
He has premium members learning from his dating advice from all over the globe including the United States, United Kingdom, Germany, Denmark, Ireland, Egypt, Mexico, Australia, and Canada. Yes, even Canada! :)
Become a paid member and you get INSTANT access to over 500 dating advice videos that will help you answer such questions as...
"How to be mega-confident"
"How can I become more desirable?"
"How to conquer the Fear of Rejection"
"How to Approach"
"How to get hotter sex"
"How to read the secrets of body language to know if someone REALLY likes you"
"How to keep a person loyal to you"
"How to tell a story so it increases attraction to you"
"4 Great Places to Meet your next Girlfriend/Boyfriend"
"How to Get over your Ex. Completely."
"How Flirt Effectively"
"How to Destroy Negative Thoughts"
"How to Immediately Screen out the Psychos"
"#1 Mistake that makes Conversations with new People Boring"
"7 Ways you are being Unattractive"
"8 Tips for the first time you have sex with a person of the sexy sex"
"How to deal with being hurt"
"How to bring out your inner-awesome"
And so much more!
You will finally feel control over your dating life and you will get the relationship you really want.
HogWild's dating advice makes it easy!
Become a member and get INSTANT access to the videos that will change your love life forever!
***
This article is for people who need help with:
how to read body language
body language attraction
body language signs
body language flirting
body language of women
female body language
body language of men
what is body language

how to get a man
how to attract a man
how to get a guy
how to attract a guy
how to get a guy to like you
how to get a man to like you
how to attract men