How to Find the Right Partner or DTF Person
by me, HogWild
You are a Lion. Or a lioness, as the case may be.
NERD BOY: I want to be a SEA lion! I like flippers!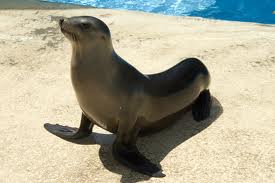 A lion is incredibly patient. Lions are not very fast but somehow they catch the much faster antelope. How do they do it?
GUY WHO SELLS MEAT FROM HIS TRUCK: Hey, I sell meat from the back of my truck, and I don't know how a lion catches an antelope but I know how I do it. I wait until it's lying on the highway! Then I scoop it up and give it a proper burial on top of my charcoal grill! And then I send smoke signals to heaven and sell it as this here preeeeeeeee-mium beef that got hit by a car!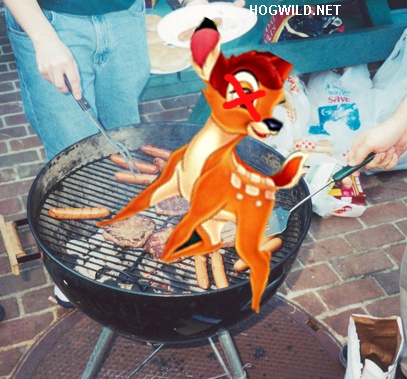 The Lion outsmarts its target. It goes to the best locations where its prey is likely to go -- to the water, to the food. It hangs out there, hiding, sleeping, playing checkers.
Then it waits. But when it sees a good opportunity... the lion POUNCES! And it will catch its prey. Try being like the lion.
Be patient in your selection. Don't chase and chase and chase. You'll only tire yourself out and get frustrated and jaded. Be smart. Choose those who WANT to be hunted.
THE GIRL: (making antlers with her fingers) I'm a little doe. I want to be hunted, Mr. Big Hunter Man. Catch me and STUFF me, baby!
THE GUY: Nah. I'd rather chase that hot SKUNK.
Then, when the time is right, be AGGRESSIVE. Go for the kill.
If you're not a nature person, I'll give you numbers. In sales, there was a study that discovered:
Almost no matter what you are selling...
3% of people want it
7% of people are open to buying it
30% are not thinking about buying it
30% think they're not interested in buying it
and the final 30% are definitely not interested
Consider those numbers! Look up, stroke your chin, and CONSIDER THEM!!!
Let's say you're a horny dude and you only want sex.
OK, all the horny guys out there raise your hand. Both hands. Just to be safe. hahaha
Let's say you don't care if the sex is with the speedy antelope or even a 4 am wildebeest! haha. OK, if you approach one HUNDRED girls in a night -- yeah right -- but if you did... only THREE would want to have sex with you right away without you doing much for it.
Another 7 girls are kinda in the mood and will want to sha-boink if you can show them your awesomeness.
CHEESY GUY: Ladies, if you want to see my awesomeness, all you need to do is unzip... my... suitcase. Because in there I've got a poster of my crotch! And 5 Hawaiian shirts.
Meanwhile 30 girls are...
This is taken from my Premium Members section where I post my new videos.
Here are some more tips, but only Premium Members get the entire video + access to over 500 full dating and relationship videos in the Video Vault!
- Girls, let's say you want to find a guy for a relationship. (Because finding a random guy who is DTF is not a challenge! haha) Three super lonely dudes will agree to be your boyfriend before they even know you. Seven are actively looking for a relationship and ready to commit to a cool girl. The rest will have to be convinced.
- The point is, if you meet 10 new people this week, on average, ONE of those people will be ready for what you want, be it a relationship or sha-boinkin. ONE.
- If you've been working on your awesomeness and skills, you will be able to get what you want from the person by GIVING them what THEY want. But what if you can SKIP the other 9 people?!
Here's how to quickly find the guys who are ready for a relationship and the girls who are DTF or ready for a relationship...
Only Premium Members have access to this Video!
1 - Learn more about the Premium Membership
or
2 - You realize Life is Short, get the relationship you deserve and Join Now!
Need one-on-one coaching? Contact
Dating Coach
HogWild for help!
Latest HogWild Dating Advice


Click here to Get Greater Dating Confidence + Increase your Relationship Skills
"The most important part of any relationship... is choosing the right person... in the first place." - HogWild
With your Premium Membership, I'll show you WHY that is true... and HOW to choose the right person for you.
HogWild's dating advice and comedy has been viewed by over 2 million people on YouTube. They have written thousands of positive comments thanking him for his coaching.
He has won awards for his outstanding teaching abilities and stand-up comedy and has been featured on PBS, Mad Magazine, Clear Channel Radio and more!
He has premium members learning from his dating advice from all over the globe including the United States, United Kingdom, Germany, Denmark, Ireland, Egypt, Mexico, Australia, and Canada. Yes, even Canada! :)
Become a paid member and you get INSTANT access to over 500 dating advice videos that will help you answer such questions as...
"How to be mega-confident"
"How can I become more desirable?"
"How to conquer the Fear of Rejection"
"How to Approach"
"How to get hotter sex"
"How to read the secrets of body language to know if someone REALLY likes you"
"How to keep a person loyal to you"
"How to tell a story so it increases attraction to you"
"4 Great Places to Meet your next Girlfriend/Boyfriend"
"How to Get over your Ex. Completely."
"How Flirt Effectively"
"How to Destroy Negative Thoughts"
"How to Immediately Screen out the Psychos"
"#1 Mistake that makes Conversations with new People Boring"
"7 Ways you are being Unattractive"
"8 Tips for the first time you have sex with a person of the sexy sex"
"How to deal with being hurt"
"How to bring out your inner-awesome"
And so much more!
You will finally feel control over your dating life and you will get the relationship you really want.
HogWild's dating advice makes it easy!
Become a member and get INSTANT access to the videos that will change your love life forever!
***
This article is for people who need help with:
how to find the right partner
choosing the right partner
finding partner
dtf