JUSTIN: Itís a well known fact that Travis Henry is the real father of Bridget Moynahan and Tom Bradyís baby... upping the Denver running back's illegitimate kid total to 10!

At least thatís the rumor Iíve been spreading in order to distract New England Patriots quarterback Tom Brady from this Sundayís match against the Dallas Cowboys!
HOG: I think Tom Brady would be relieved if it's not his kid. Itís not like he did a touchdown dance when he heard the news. I think he had his head in his hands, covering his face like when he throws an interception.

JUSTIN: Well hopefully he'll be giving birth to a couple more interceptions this weekend!
HOG: Did you know that Bridget Moynahan is a third cousin of Rosie O'Donnell?
Aren't genetics amazing?
That this: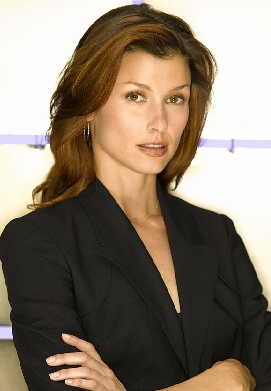 Could be related to this: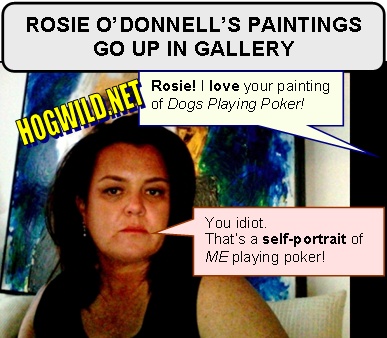 HOG: It's really astonishing what 1 extra chromosome can do!

JUSTIN: This Sunday, two of the three unbeaten teams in the NFL will battle it out for the top ranking in the NFL. While both teams are 5-0, thatís not where the similarities end.

D!ck-head Wide Receivers:
Dallas has Terrible Owens the d!ck-head receiver that destroyed his first two teams by bad mouthing his quarterback like a prom queen that just got dumped.
This year heís kept his mouth shut and has reaped the rewards by getting off to a great start for the Cowboys.
On the other side of the field, the Patriots have Randy Mosshole. The weed smoking, crowd mooning wide receiver that has been reborn in New England with Tom Brady as his quarterback. He leads the league in receiving and has been practically impossible to cover this year. So in a close match up I have to give the edge to the Patriots.

HOG: I like a Wide Receiver who talks trash. Any old receiver can catch, run, and avoid tackles. But how many can grab a 70 mph spiral with one hand, spin around, then stiff arm a 300 pound linebacker while formulating a witty insult about his motherís sexual tendencies?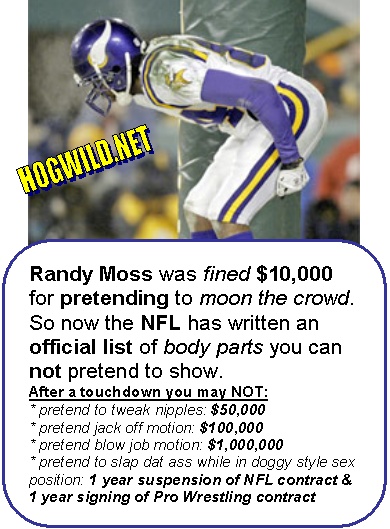 JUSTIN:
Wonderboy quarterbacks who bang ridiculously hot women:
Tom Bradyís been in the league a little longer and his 3 Super Bowls have given him a distinct advantage over Tony Romo.
Letís look at the stats, Tom Bradyís nailed Bridget Moynahan, Tara Reid (before the botched boob job) and even Victoria Secret model Gisele Bundchen.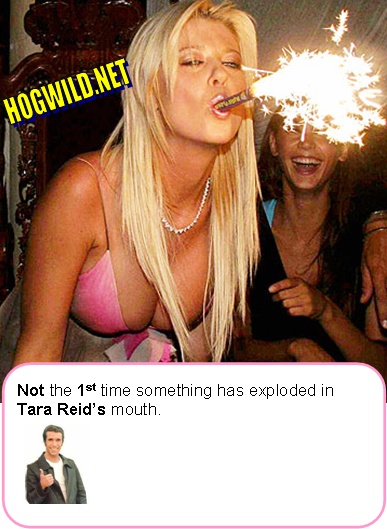 JUSTIN: Tony Romo has been starting for less than a year but still managed to nail Carrie Underwood and Jessica Simpson. Not bad for his first year as a starting quarterback but if he wins a Super Bowl Iím guessing at the very least Alyssa Milano will come knocking on his door.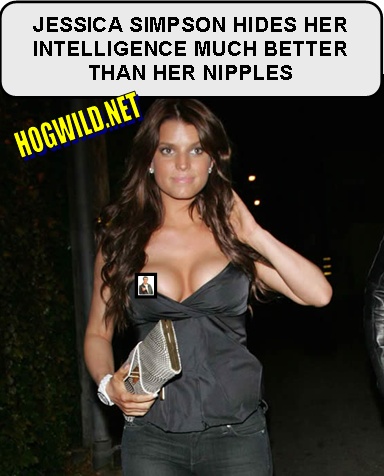 HOG: I think Alyssa Milano knocks on the door of EVERY quarterback, pitcher, and power forward. Super Agent Scott Boras actually has ďsex with Alyssa MilanoĒ written into his clientsí contracts.

Whatís sad is that the hot women are only available to the Super Star Quarterbacks while they are active players. Once they retire, the women go away. As evidenced by Joe Namath resorting to drunken on-air flirting with a female TV sports reporter.

JUSTIN: Dude Joe Namath hitting on Suzy Kobler was one of the best moments in Jets history!




HOG: Yeah, that is a highlight in Jets history. Which goes to show how bad my Jets have always sucked.
JUSTIN: Both Tom Brady and Tony Romo started their careers at quarterback by replacing Drew Bledsoe. Tom Brady replaced Bledsoe after he had his lung punctured by a Buffalo Bills linebacker. Then Tom Brady went on to lead the Patriots to the Super Bowl.
Tony Romo replaced Drew Bledsoe because Bledsoe simply sucked. Tony Romo ended up winning his next five games and taking the Cowboys to the playoffs. Still the edge goes to the Patriots.

(And NO Iím not even going to mention Tony Romoís 6 turnover performance from last week in Buffalo!!!)

HOG: It looks like this is Bostonís year. Red Sox are great. Patriots are great. The Celtics are good enough to win their division. It makes me want to puke.
JUSTIN:
Offense:
Both the Dallas Cowboys and the New England Patriots have offenses that average over 30 points a game, which is about 10 points more than the Jets. But donít look for this game to be a shoot out. While the Patriots are a scoring machine, the Cowboys have a better running game and are playing at home. Edge Cowboys.

HOG: The only edge the Cowboys have over the Patriots is in the Cheerleading department.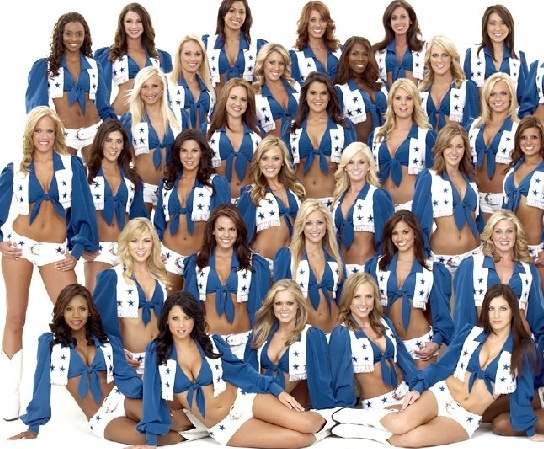 HOG: Which reminds me, Jets quarterback Chad Pennington throws like a girl.

JUSTIN:
Defense:
New England has the best defense in the league and a history of shutting down the NFL's top offenses behind the superb leadership of Bill ďIím a big f*cking cheaterĒ Belichick. Dallas on the other hand snatched Wade Phillips, the defensive coordinator from San Diego, to be their coach. Since then the Cowboys defense got torched in their first game but have gotten healthier every week and as a result have managed to move up to 8th in total defense. Slight edge to the Patriots.

HOG: Donít hate Bill Belichick just because he cheats and doesnít even bother to hide it. At least heís HONEST about his cheating. Other coaches would have been subtle or surreptitious. But not Bill Belicheat! He sticks his leg out onto the field to trip the other teamÖ He spikes the opponentís Gatorade with whiskey. He even goes so far as to swap in high fructose corn syrup with the other teamís steroids.

JUSTIN: All in all, both teams have rolled through their competition although the Patriots record is a bit more impressive at the moment since the Cowboys struggled through a game against Buffalo (nearly giving me a heart attack). They would have lost if not for the titanic efforts of rookie kicker Nick Folkís 4 field goals and perfect onside kick. But the bottom line is that my Cowboys ARE STILL UNDEFEATED!!!!

HOG: Nick Folk is amazing. Dude kicks a 53 yard field goal. But because of a stupid NFL rule that lets you call time-out Ĺ a second before any play, they make it a do-over. And he kicks it through again! I say, screw Tony H0mo, whenever the Cowboys are within 60 yards, they should go for the Field Goal. Hell, they should go for the Field Goal on 1st down just to prevent Tony Slomo from throwing an interception!

JUSTIN: Hey just because Tony Romo never hit on Suzy Kolber and can throw a pass farther than 20 yards doesn't mean Jets fans need to hate on him!

May the best team win, although since the Patriots are cheaters, that would have to make the Cowboys the better team. Go Cowboys!!!
HOG: Go JETS! J!E!T! oh, forget it.