Here are 8 Awesome Tips for the 1st Time you have Sex with a New Person of the SEXY Sex...
TIP# 1: Guys, you're in charge of the interaction so do what you like and see how she responds to it.
Don't be all timid and shy about it and feel the need to talk about it before.
YOU: But but but but I thought communication is the key to great sex. That's what some old lady on TV told me!
Um, yes BUT... that's for couples in relationships and communication doesn't have to be with words. The very first time, if you talk it all out, you will ruin the spontaneous magic for her. Keep it magical!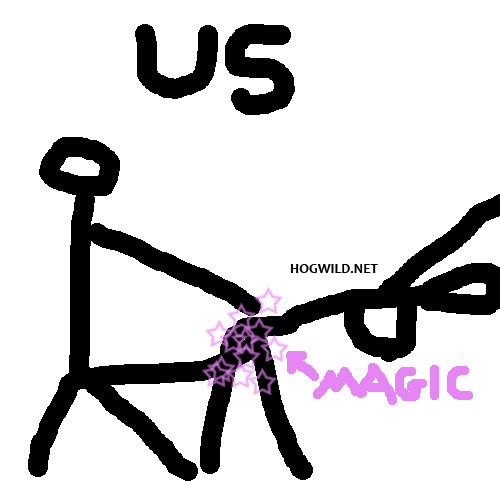 Plus, girls sometimes don't know what they like until they try it. If you are manly, she will follow your lead and do things she never even dreamed of doing before. Like doggy style. Yes, she will even do doggy style!
TIP #2: Girls, ride well. Use your rhythm and be sexy. Try to act at least a bit innocent. Most guys are turned on when they think they are corrupting you a little and that you haven't experienced all this kind of perversity before.
So don't act like it's all routine. And don't request anything tooooo freaky. It will make you seem like a slut! Save that stuff for later on once he trusts you. Let him think he's brought this wild side out of you.
Unless... you only want it to be a one night stand. Then bring out all your crazy fetishes. Like doggy style. Yes, even doggy style! hahah
Don't talk ABOUT the act too much. That's death for the moment. Watch and listen and adjust.
If you're doing something and she is moaning in pleasure, that's good! If you're doing something and she's motioning for you to leave, that's bad!
If she's not making any sounds at all... your shoulder might be crushing her windpipe. Remember, breathing is an essential part of successful love-making!
TIP #3 is..
This is taken from my Premium Members section where I post my new videos.
Here are some more tips, but only Premium Members get the entire video + access to over 125 full dating and relationship videos in the Video Vault!
- Don't run out after sex!
Make at least a short phone call later on that day or the next day or else you give off the impression that you were only using them for their fun parts.
- Be confident of your body. If it's gotten this far, the other person likes you. Get naked. And nude! And also naked! If you think the other person is going to drop you because they don't like your naked body... then you shouldn't be having sex with them yet.
That's the difference between sharing LOVE versus sharing nothing but the slapping of hot sweaty skin on skin, thrusting, moaning, inserting, feeding, twiddling, tickling, squeezing, rubbing, spanking, pulling, pushing, biting, nibbling, sucking, groaning, and squishing... Lots of sexy squishing!
- You will probably not get invited back for more sex if you forget to...
Only Premium Members have access to this Video!
1 - Learn more about the Premium Membership
or
2 - You realize Life is Short, get the relationship you deserve and Join Now!
Comment below! Remember that last time you had sex with a new person? What made it amazing? Or what made it horrible?




Latest HogWild Dating Advice