JUSTIN: In the spirit of Billy Crystal's amazing one at-bat stint with the New York Yankees I thought it would be fun for HogWild and I to make up our own fantasy baseball team made up entirely Movie Stars and entertainers! So without further ado here are your 2008 HOGWILD.NET All Stars!

Pitcher: Alyssa Milano - I don't even know how good her arm is but this vixen has slept with so many pitchers that surely she must know all of their secrets.
Plus when you throw in the fact that she'll be wearing tight pants and a low cut jersey there's no way opposing batters will be able to focus on hitting a baseball!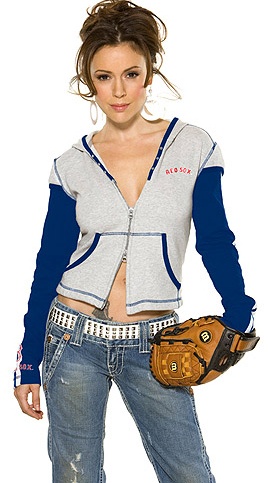 HOG: But like you said, she's been with a lot of dudes. So it's not hard to take her deep. AAAAWWWW! HA HA HA!
Alyssa Milano's pitches: Hard slider, 5-Knuckle Ball, Screwball, Split-finger.

JUSTIN: Plus when she licks her fingers for grip, that's got to be distracting!

Catcher: James Gandolfini - Since we've got a bombshell on the mound we're going to need some muscle behind the plate and who better to hold it down than everyone's favorite mobster Tony Soprano!
He's fat as hell so there's no way anyone's going to run him over at the plate. Not to mention the fact that the sound of his mouth-breathing will scare the hell out of anyone in the batter's box.

HOG: I can't wait to see the meetings on the mound with Alyssa Milano, Tony Soprano, and his therapist.

JUSTIN: First Base: Rosie O'Donnell - After seeing her in action in A League of Their Own we know she can throw and hit. Throw in the fact that she's opinionated and obnoxious and we know that the rest of the team will be itching to hurl fast balls in her direction!

HOG: Plus she can be the relief pitcher. Because she's definitely not a catcher.
Scouting report: Rosie's comfortable with the leather but she hates handling the bat.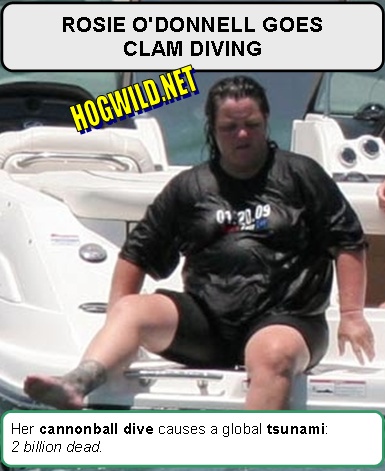 JUSTIN: Second Base and Shortstop: Jet Li & Jackie Chan - Shortstops and second baseman have to be fast and nimble in order to turn double plays and field grounders, so why not take two of the biggest bad asses in Hollywood and put them in the middle of the infield? With these two Martial Artists we know that no one is ever going to try to take them out with a hard slide at second and even if they do we know that's it's no big deal for them to just jump right over them and kick them in the face!

HOG: How you gonna diss Chris Tucker? Him and Jackie Chan are the Box Office double-team of the last 10 years! They're like the Abbott & Costello of under-represented minorities! Imagine the comical double plays they'll turn!
JUSTIN: Dude you can not disrespect the skills of Jet Li! He's destined to be the first shortstop to ever rip the heart out of a baserunner attempting to steal second. Chris Tucker could never do that!

3rd Base: MC Serch - Sure we could put a hitter in this spot or someone a little more relevant but since this is a fantasy team I decided to go with the co-creator of the Rap Group 3rd Base! Who knows if he can hit or field but when we team him with Will Smith we know our 7th inning stretch is going to be dizope!

HOG: Where the hell did this pick come from? Sure, I respect MC Serch and 3rd Base was a great rap group for that 1 year they put out a record but c'mon man! If you want to name players just for the sake of their NAMES....

How about 1st base and shortstop covered by Academy Award winning rap artists 3-6-Mafia?


JUSTIN: Left Field: Will Smith - We're going to need a true athlete with some power to carry our lineup and after seeing I Am Legend I have to go with the buffest actor in the business right now Will Smith. Plus anytime you have a player that can crush home runs and kill vampires you're doing all right.

HOG: The buffest actor right now is Hugh Jackman AKA Wolverine. Opposing pitchers will be more intimidated by Wolverine than by the Fresh Prince. Speaking of which, if Will Smith is the left fielder then the batboy has to be DJ Jazzy Jeff. And I want to the mascot to be Carlton so he can do the Carlton-dance in between innings.




JUSTIN: Center Field: Wesley Snipes - We're going to need someone with speed to lead off and to cover all that ground out in center field and who better than the man who played Willie Mays Hays in the movie Major League. Plus after all of his tax troubles we know he needs the money so we should be able to get him pretty cheap.

HOG: Good plan except that Wesley Snipes is about 800 years old or about 10 years younger than Mets outfielder Moises Alou. My pick for centerfield is McLovin' from Superbad. No reason. Except I want to see the scoreboard lit up in big letters: MCLOVIN.
JUSTIN: I can concede to McLovin, that's the coolest name ever! If you had kids you'd probably name your second son McLovin Wild!
Right Field: Miranda Kerr - In Little League they always put the kids that suck in right field and we will too, but since this is a co-ed team why waste the roster spot with some weenie dude? So our choice for Right Field is none other than Victoria Secret model Miranda Kerr. Plus maybe now that she's on the team she'll return our calls.

HOG: I want to congratulate you on your first suggestion of a person under the age of 40.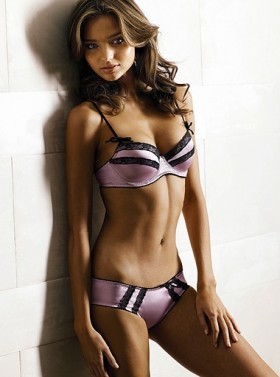 JUSTIN: Closer: Charlie Sheen - Platoon made his career but Sheen will always be remembered as the ex-con flame thrower from Major league! So when we're in a jam and Milano's arm is getting tired we're making a call to the bull pen for "Wild Thing" Ricky Vaughn!

HOG: OK, you're back to picking senior citizens. Is this a baseball team or a Sunday softball team at Shady Pines Retirement Home?

My pick for closer? Sandra Oh. Because she's so ugly when I think Sandra Oh, I think... LIGHTS OUT!

JUSTIN: Dude I've seen some of your girlfriends and Sandra Oh would be an improvement. OH!

HOG: I know. And that's the last time I date one of your sisters! :)
JUSTIN: Coach: Kevin Costner - After all the sports movies he's done we have to have him running our team. From a Field of Dreams to Bull Durham we know that our teams in good hands with Coach Costner!

HOG: My pick for Manager is Paula Abdul. She's a good judge of talent, but more importantly, the horny American Idol diva will keep the young men VERY happy in the clubhouse.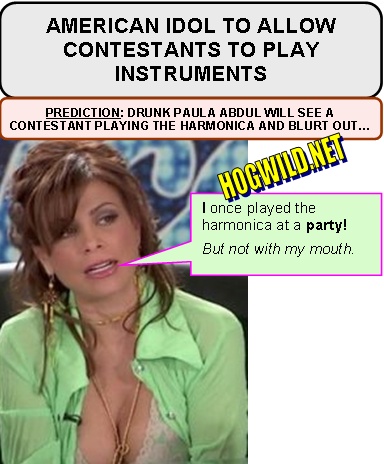 HOG: And I'll add another important executive position for our team. Scouting. R. Kelly is very enthusiastic about finding new young female talent. And for finding young male talent, who better than industry veteran Michael Jackson!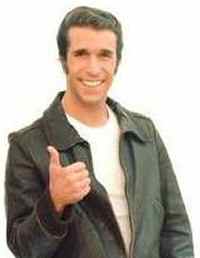 Want a kick-ass comedy show for your college or party? Email me for details.