JUSTIN: I decided to re-watch the greatest sports movie ever made... While some of my other favorite sports movies are Hoosiers, Rocky, Major League, Bull Durham and Wildcats none of them even comes close to being as good as the original Bad News Bears!

HOG: Yeah! That was a kick-ass movie! I haven't seen it in years but it's a classic. It reminds me of my glory days as a reserve All-Star in Little League.

JUSTIN: <muffled laughing>
HOG: Whatever, man! Don't hate! Con-grat-ulate! In my life I have achieved many outstanding accolades for outstanding outstandingness. There was my certificate for Perfect Attendance in 3rd grade... and there was that uh, other time I was recognized for doing something... but nothing is more precious to me than my plaque that adorns the wall above my bed which reads: LITTLE LEAGUE ALL-STAR (reserve).
JUSTIN: Forget the 2005 remake of Bad New Bears with Billy Bob Thornton because that movie was a piece of sh!t. I would of rather watch Billy Bob drink beer while sitting in an empty little league field than see him suffer through a movie with a bunch of kids who can't act!

HOG: I'd rather watch Billy Bob hump Halle Berry in that other movie he did. You know, the one with Halle Berry.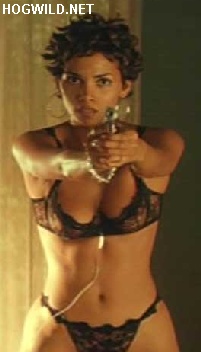 JUSTIN: Very nice!

Even though Bad News Bears was written in 1976 (the year HogWild graduated from high school) it still hasn't lost its edge or humor.

HOG: Hey! For the last freakin' time! I am NOT that old! Your Texan ass is older than me! That's why when people shout, "Remember the Alamo!" You shout back, "Remember it? How can I forget it? I was there!"

JUSTIN: Yeah but I look young. You look like an old Captain Stabbin!
HOG: Who? That must be an old reference to an old person from olden times. The only Captains I know are Captain Kangaroo and Captain Crunch.

Okay, fine. We're both old. We've been through a lot together. But I still think it was wrong when you shot Abe Lincoln.
JUSTIN: Bill Lancaster (son of Burt Lancaster) wasn't afraid to take chances when he wrote the script to The Bad News Bears. The movie was and still is unapologetically politically incorrect which led to some truly hilarious moments. Like the line when shortstop Tanner Boyle finds out that Coach Buttermaker has decided to let his daughter play on the team.
It's funny but a little harsh for most people's taste so let's just say that if Tanner were to say the same line in a movie today it would've sounded like this, "Jewish-Americans, Latinos, African-Americans and now a girl?"

Is it awful? Yes, but the fact that these words came out of a p!ssed-off nine year old still makes me spit milk through my nose.

HOG: Why don't they finally let girls play in the Major Leagues? Maybe there is a girl out there who can be a pitcher… Because us guys strikeout with girls all the time!

JUSTIN: Ha ha! Actually they did have a semi-pro team made up of all women called the Silver Bullets from 94-97 who would tour the country and play semi-pro men's teams. But the chicks on the team were all mannish and actually took the game seriously so the idea was quickly scrapped for the Lingerie Super Bowl!

HOG: I remember in my Little League we had a girl who was a catcher. Really good, too. In our league they made all the catchers wear the jock strap and athletic cup on the OUTSIDE of the uniform so there would be no question that they would be humiliated – I mean – protected. But the weird thing is in the interest of being equal, they also made the GIRL wear the cup. But she doesn't have groin-danglers!

I guess they wanted to prevent her from getting a busted lip.

Aaaaaaaaawwwww!!!

HA HA HA!!!

JUSTIN: Ha ha ha ha ha, okay back to the story you pervert.

Regardless of how you feel about racial comedy, the fact that the original Bad News Bears took so many chances was exactly what made it so funny. From Tanner's cussing, to coach Buttermaker passing out drunk during batting practice, to the fact that the team was sponsored by Chico's Bail Bonds, to the fact that Buttermaker gives the kids each a beer after their last game just goes to show that there will NEVER be another movie like this one!

HOG: You mean there will never be another funny movie? I dunno. Superbad was PDF. (Pretty Damn Funny.)

The Bad News Bears is a great sports comedy movie. But I have one that may be better. While it wasn't technically a "sports" movie, The Naked Gun has some of the best funny sports scenes EVER!

C'mon man!

1 – There's the baseball blooper reel when the outfielder jumps against the wall to rob a home run and then his head falls off over the fence!

2 – The part where Reggie Jackson is brainwashed to kill the Queen of England.

3 – Two letters: O.J.




JUSTIN: The Naked Gun was decent but I guess I should've said that there will never be another kids sports movie like the Bad News Bears. I still think the Naked Gun would've been funnier if it had been O.J. who was brainwashed to kill the Queen of England...what too soon?


JUSTIN: All shock humor aside you can't ignore the fact that the acting held this movie together. A solid script and a great premise are wonderful but without its stars this movie would've been an after thought.
Just look at the cast, you've got Walter Matthau in his prime before he started doing those god awful Grumpy Old Fart movies. Tatum O'Neal before she started doing drugs and dating p!ssy tennis stars and of course Jack Earl Haley before he started getting Oscar Nominations for playing pedoph!les. Throw in underrated performances by the rest of the team and you've got a lineup that's solid from the top to the bottom.

HOG: I think they should redo this movie again except with the cast of Full House.

Or, better yet, make the movie starring Amanda Bynes. She can play all the parts. God, I love Amanda Bynes!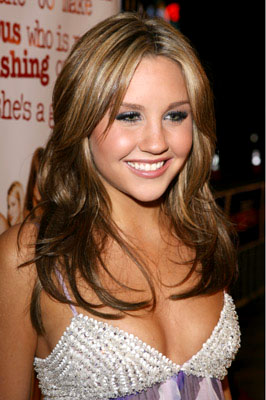 JUSTIN: All in all I think the entire point of the movie can be summed up by the infamous Tanner Boyle at the end of the movie when the Yankees and the Bears are congratulating each other on their seasons and he says, "Hey Yankees…you can take your apology and your trophy and shove them straight up your @ss!" Because even kids in little league should learn that the Yankees are evil cheating bastards!

HOG: What? The Yankees are not cheaters! The Yankees cheat the same amount as everyone else! Do you think because they have more money that Yankees steroids are higher quality than Texas Rangers steroids? I don't think so! Just ask former Texas Ranger Rafael Palmeiro -- know as the original Captain Stabbin' for stabbing a hypodermic needle into his butt!