Okay, so you guys voted in
Part 1
and
Part 2
of the Sweet Ass 16 Round which brought us to the
Amazing 8
. Now we
have the
Final 4-Play!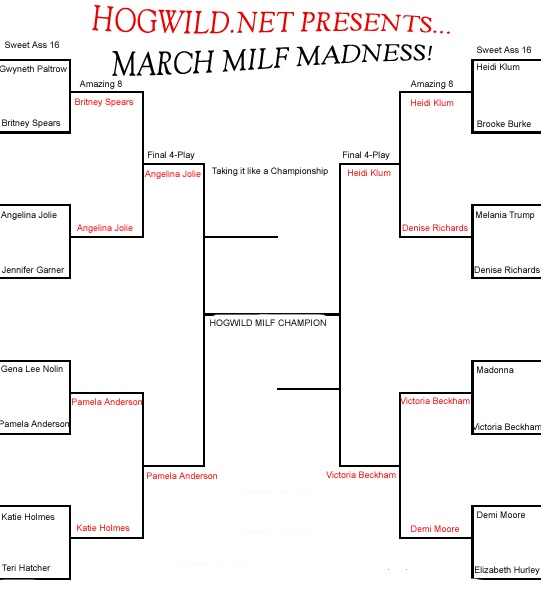 Now we are at the stage where it is too important to leave the decisions to you morons. So I called in some celebrity judges to vote on which MILFs will MILF their way to the Taking it Like a Championship Round.
We begin with Angelina Jolie vs. Pamela Anderson.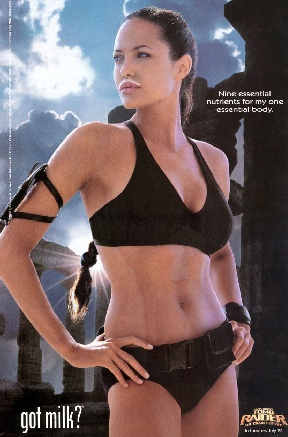 "Got MILF?"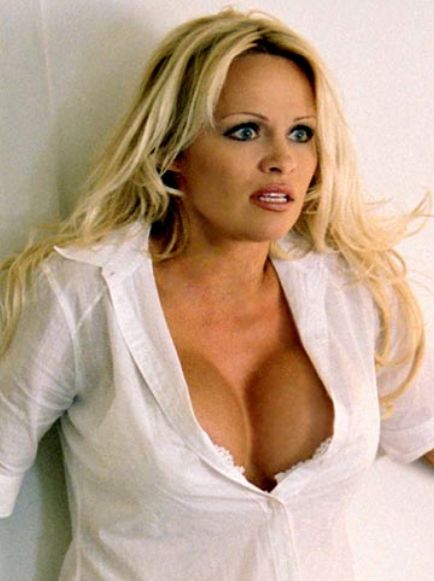 "Ahhh! Donald Trump's hair just moved!"
For this match-up, our celebrity judges are President George W. Bush and Michael Winslow from the Police Academy movies.

"The Weapons of Mass Destruction are in Pamela Anderson's bra! Heh, heh. You don't think that's funny? Why? Just because I started a war on a false premise? Ah, you have no sense of humor.
"So my vote goes to Pamela Anderson because she is an All-American girl who just happened to be born and raised in one of my favorite American cities... Canada.
"Meanwhile, Angelina Jolie supports the U.N. and we all know the U.N. is full of idiots who don't support my policy of a global warming on terror."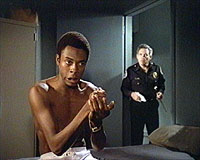 "Beep beep BOW! Pam Anderson Wooooooo-weeeeee! Zooo-up! Angelina Jolie? Hooooo-eeee! Zip! Zip! Zow-eee! Woo-oooh! Woo-oooh!"
So there you have it. President Bush supports Pamela Anderson and Michael Winslow needs medication.
So I will break the tie.
But first, I need to consider more evidence.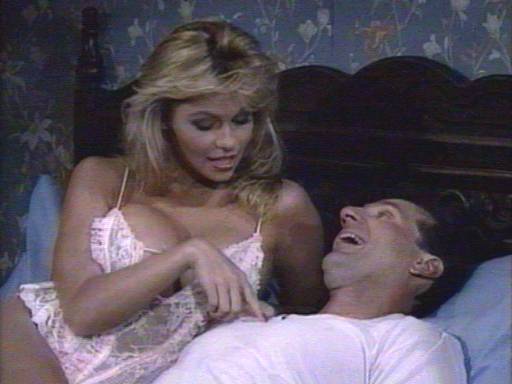 Pamela Anderson gets Super Extra Credit because she appeared in my favorite TV show of all-time, Married with Children.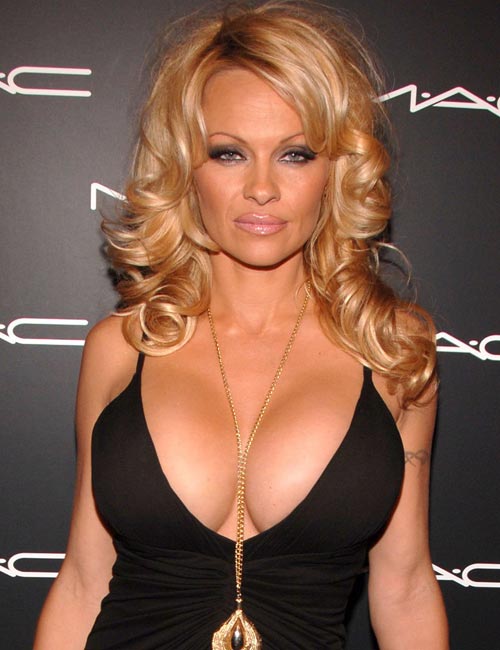 Now she is older, although her breasts are younger.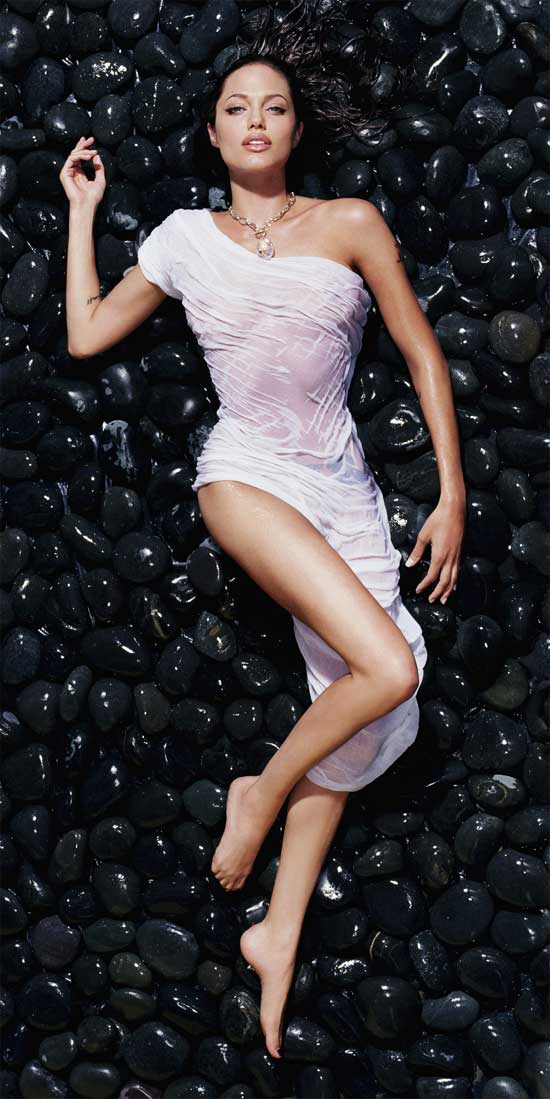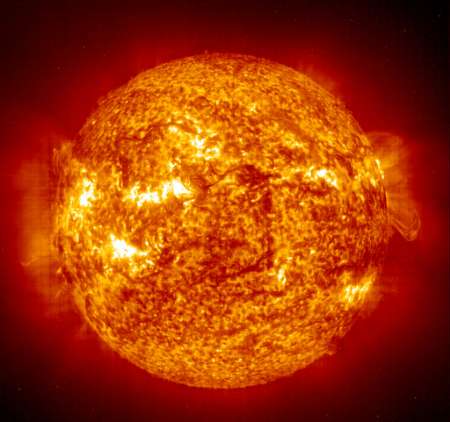 When comparing those last 2 photos... the 1st one is still hotter.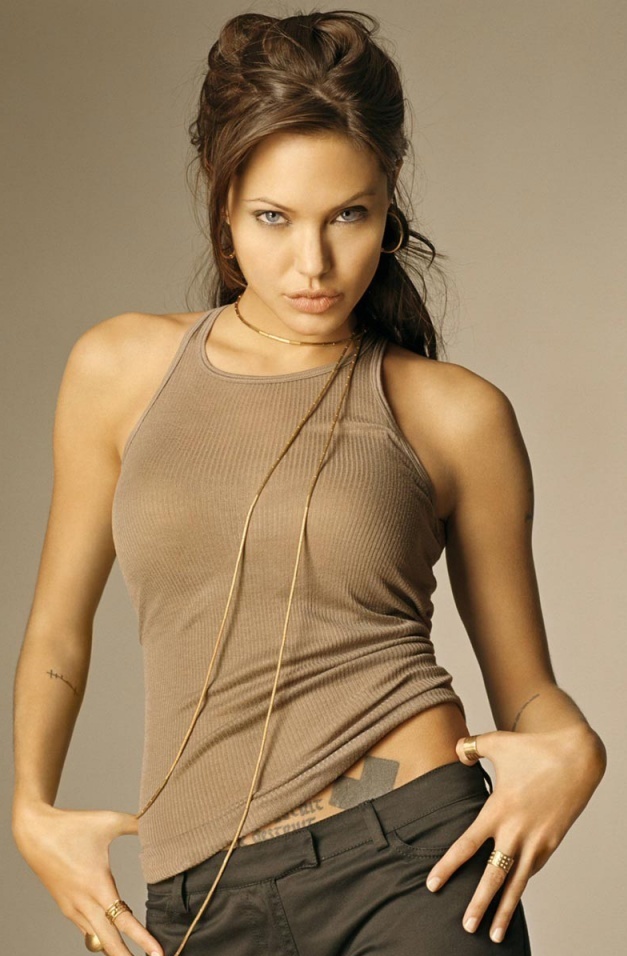 Okay, after careful consideration and a change of underpants, I have reached my decision.
Pamela Anderson was the hottest woman on the planet for many years. But her time has passed. Angelina Jolie is still super duper hot.
But Pamela Anderson has a great personality. She has a great sense of humor. But she could also be annoying because she supports PETA and their crazy animal rights nonsense.
Then again, Angelina Jolie runs around adopting children and trying to save the world when really she's best at looking hot in a wet t-shirt.
As far as talent goes, Angelina Jolie is a much better actress than Pamela Anderson. This is important when it comes to faking her org@sm with me.
So who will advance to the Final Round?
Angelina Jolie!
Now who else will advance?
Heidi Klum vs. Victoria Beckham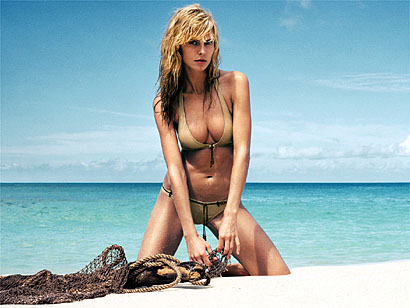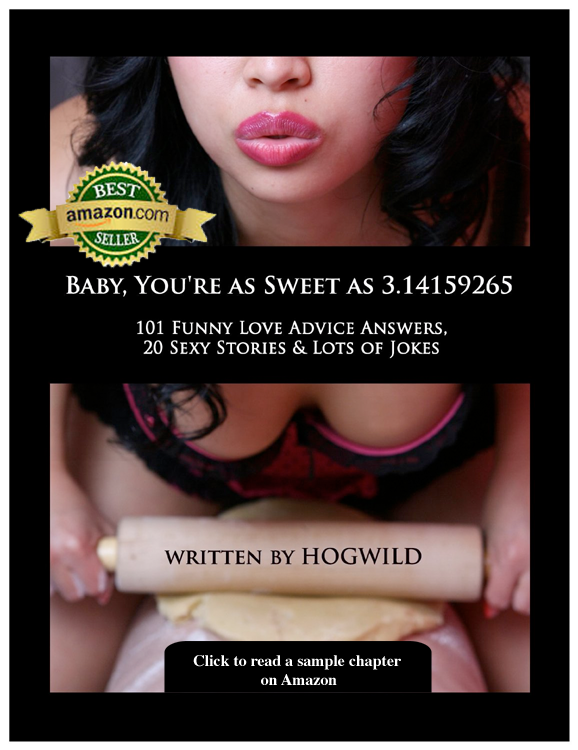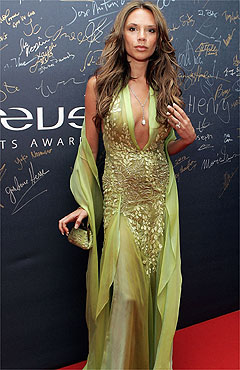 Our celebrity judges for this round are Mike Tyson and Martina Navratilova.

"To be honest, I would like to r@pe both of these women. But if I had to choose just one, I would force myself on Heidi Klum because she likes black guys with facial scars. Of course, my scar was from a tattoo that I paid for, but I think Ms. Klum will really enjoy my style of ferocious love-making."

"I think both of these MILFs are beautiful, strong women. Not as strong as me, of course. Check out these biceps!
"Victoria Beckham has breast implants. I don't like that. Heidi Klum is more of a natural beauty, like myself.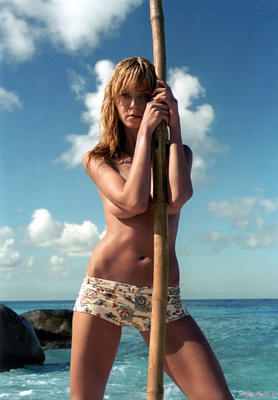 "Neither Heidi or Victoria is particularly talented... but that's okay. I'd still like to serve my forehand into both of their boxes. Maybe play a little doubles action. I'm sorry. Tennis humor.
"So I choose... Heidi."
There you have it! The Taking it Like A Championship Round will feature Heidi Klum vs. Angelina Jolie!
This will be the most prestigious moment of their entire lives.
Stay tuned!