Hog's mom does NOT approve of this article.
It's March and you know what that means... the meadows will blossom with spring flowers and... WHAT?! No! It's March MILF Madness here at hogwild.net! This was a great year for MILFs! We have new MILFs to lust over: Halle Berry, Jennifer Lopez, Salma Hayek... Nicole Richie!
HA HA! Just kidding, Nicole Richie didn't make the cut. In fact, there were a number of hot celebrity moms who didn't make the starting Sweet Ass 16 Round this year.
The competition is so stiff at getting me stiff that there was no room for Victoria Beckham, Madonna, Teri Hatcher, or Brooke Shields!
Victoria Beckham is too plastic for me. She looks like she was assembled in China. I'd be afraid to lick her for fear of getting lead poisoning.
OK, let's take a look at this year's grid! We start with the Top 16 hot celebrity moms. Here are the brackets: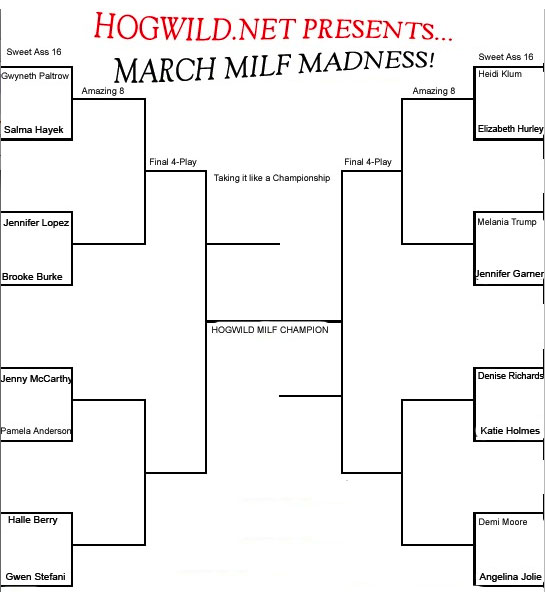 In this article we'll look at the MILFs on the left-side...
First match-up, Salma Hayek vs. Gwyneth Paltrow.
Salma Hayek has certain attractive qualities: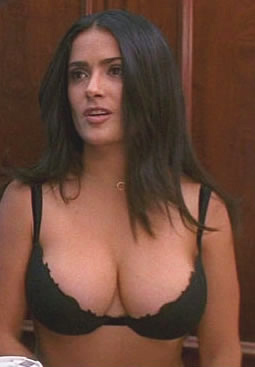 And here is Salma Hayek bringing her Golden Globes to the Golden Globes: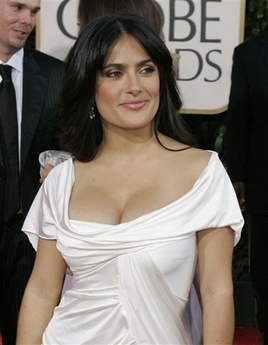 Tough call here. If I was choosing who would be my girlfriend, I go with Gwyneth Paltrow. Her face is naturally beautiful.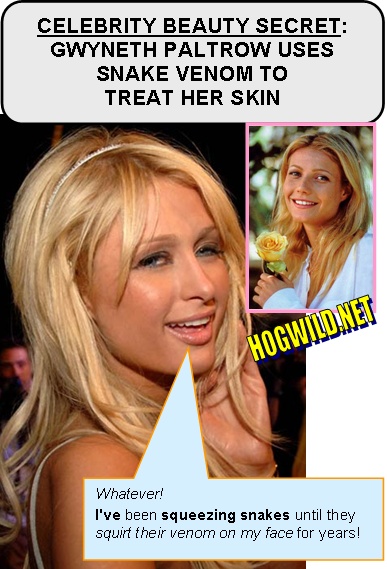 But this is a MILF contest and Salma Hayek has a body that makes me want to go b-r-r-r-r-r-ewski!
I want to give her my beef burrito and then right as I squirt out my hot sauce I shout out, "Viva la Mexico!"
NOTE TO SELF: Grow up!
INNER-CHILD TO SELF: No! I love boobies! Boobies, boobies, boobies!!!
One big thing in Salma Hayek's favor is that she has dyslexia. So there is a chance she might find me attractive.
The other factor working against Gwyneth Paltrow is that she probably isn't the smartest person you'll ever meet. I don't know for a fact that she's dumber than rocks, but I will say that right now there are some rocks who feel insulted. The woman named her baby, Apple. Yes, Apple. Gwyneth is not playing with a full orchard.
Since I'm Jewish, I give Gwyneth a few bonus points for being Jewish. But since I love squeeze 'ums, I give Salma Hayek 1.5 million bonus points.
You know Gwyneth Paltrow is hot because she was engaged to Brad Pitt who is known to have been with some fairly attractive women. And Gwyneth Paltrow gets talent points for winning an Academy Award for Best Actress. That will come in handy when she has to fake her org@sm with me.
HA HA HA! Uh, heh. Ugh.
Jennifer Lopez vs. Brooke Burke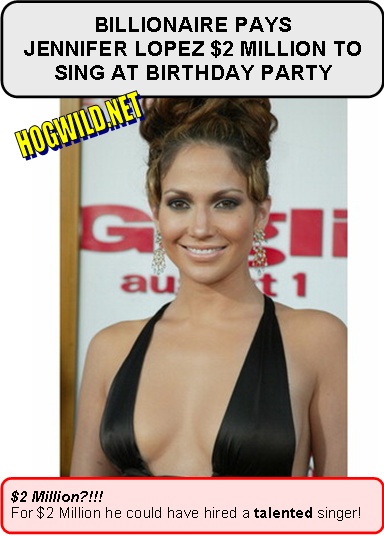 Jennifer Lopez recently dropped twins. She is still recovering. Ladies and gentleman, fasten your seatbelts, The Fly Girl is heading for an emergency crash landing!
Will J.Lo regain her once smoking-hot form?
I'm not sure, but I KNOW Brooke Burke will back in fighting shape. Brooke Burke has FOUR kids! And she STILL looks great!
And Brooke Burke gets some sentimental points from me for being Jewish, too.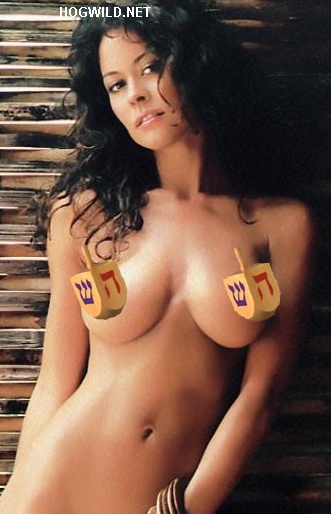 J.Lo gets some sentimental points from me too since she and I are both from the Bronx.
J.Lo loses points for being Jenny from the block who had her block rocked by Ben Affleck. And P-Diddy. I don't want my P to Diddle after Diddy's Doodle.
If I only had one shot at making the Humpty Dance, I gotta go with Brooke Burke.
Jenny McCarthy vs. Pamela Anderson
This is an interesting one. Battle of the former Playboy Playmates of the Year!
Pamela Anderson has been smoking hot for so long. She's been smoking for so long that she's got lung cancer. Because now I think she's finally hit the wall. Her foobies (fake boobies) look more like deformed basketballs. Her face is showing her age more and more. And after being with Tommy Lee, Kid Rock and Rick Salomon she has hepatitis and cooties and... cooties!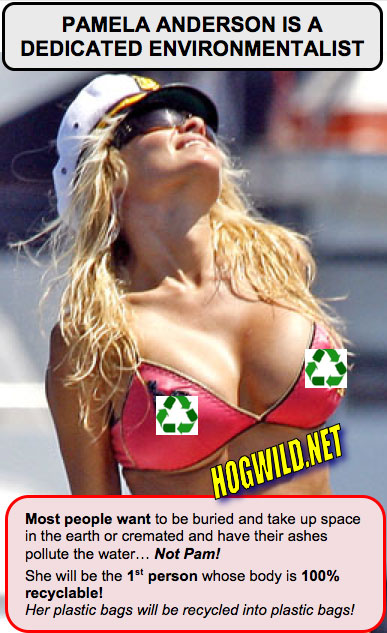 Jenny McCarthy, like Pam Anderson has a great sense of humor. That's a big plus with me, because girls tend to laugh at me once I'm naked.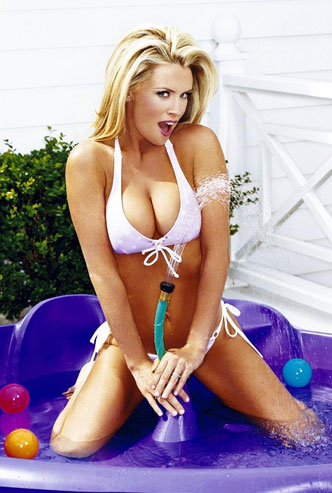 Jenny McCarthy is in great shape. She's currently with Jim Carrey. Do you think when Jim Carrey takes off his pants, he yells in Fire Marshall Bill voice, "Let me show ya somethin'!" ?
I gotta go with Jenny McCarthy.
The last match-up for now is Halle Berry vs. Gwen Stefani.
This is one isn't even close. Gwen Stefani is still the Hottest Flat Chick Alive but she can't compare to Halle Berry.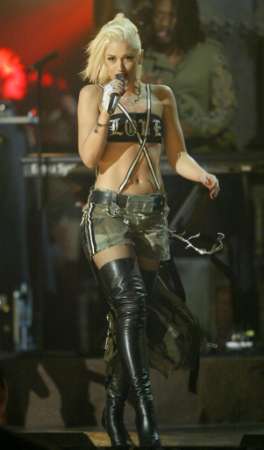 Halle Berry loses some points for the image burned in my head from that sex scene with Billy Bob Thornton but she gains points for... um, everything else. She's a Bond girl. And Catwoman!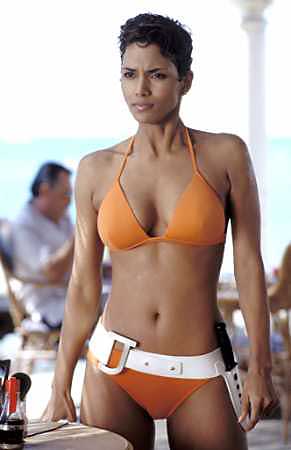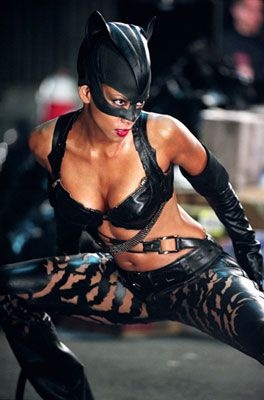 And while she was becoming MILFy (pregnant) this Cleveland native added even more Rock n Roll to her Hall of Fame!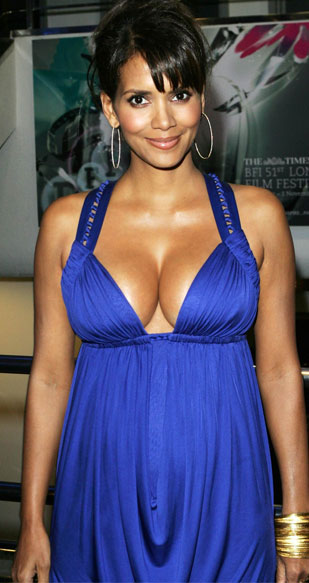 And Halle Berry won an Academy Award. You say, Who cares?! But c'mon, that's bragging rights. Any dude can say he sha-boinked a hot chick. But a girl who won an Oscar?! None of your friends have done that.
But you say, Gwen Stefani has Grammy Awards! Not as prestigious. Because Britney Spears has Grammy Awards and I mean, dude, who HASN'T nailed her?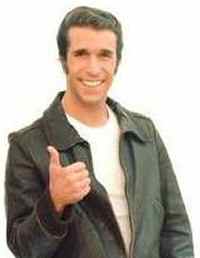 Want a kick-ass comedy show for your college or party? Email me for details.