I've just discovered Megan Fox. I guess she was in that TV show Hope & Faith. But I don't watch too much television unless it's super funny (like Married with Children, Seinfeld, Frasier, The Simpsons) or it's sports.
Oh, the latest episodes of 30 Rock are PDF (Pretty Damn Funny).
But anyway, I gotta tell you about Megan Fox. This chick is super hot. And she's starring in the Transformers Movie. Clearly, only dudes are going to see a movie that is based on toys that are based on robots and cars. So it's a smart move to cast a beautiful girl as the lead since all us dorks are watching in hopes that Megan will transform from smoking-hot-babe into girl-who-will-allow-me-to-touch-her.
Look how hot she is: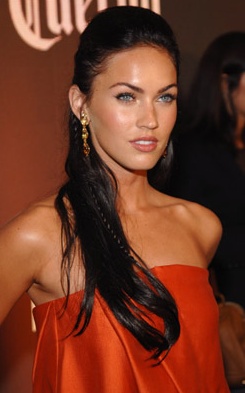 My God, man! My eyes are sweating. I think they should make a Wonder Woman movie and have her star in it. I have no idea if Megan Fox can act. But from what I understand, she's kind of athletic, she has the old school Lynda Carter dark hair/blue eyes look going on, and I'd love to see her wearing that outfit.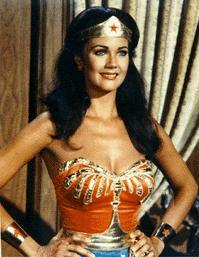 Daaaaaaamn! Look at her!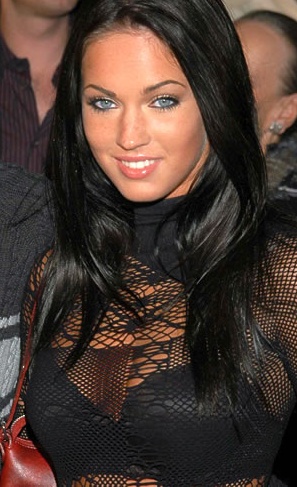 Am I going through menopause? Because looking at her, I'm getting hot flashes! Hoo-ah!
* Check out my helpful and hilarious Expert Dating Advice videos once you're done drooling over hot Megan Fox pictures.
Can you believe she is engaged to Brian Austin Green? Yeah, the dude who played David Silver on Beverly Hills 90210. I don't know what dude said to get her, but the man is a genius. He is the Albert Einstein of picking up women.
Megan Fox has crazy tattoos: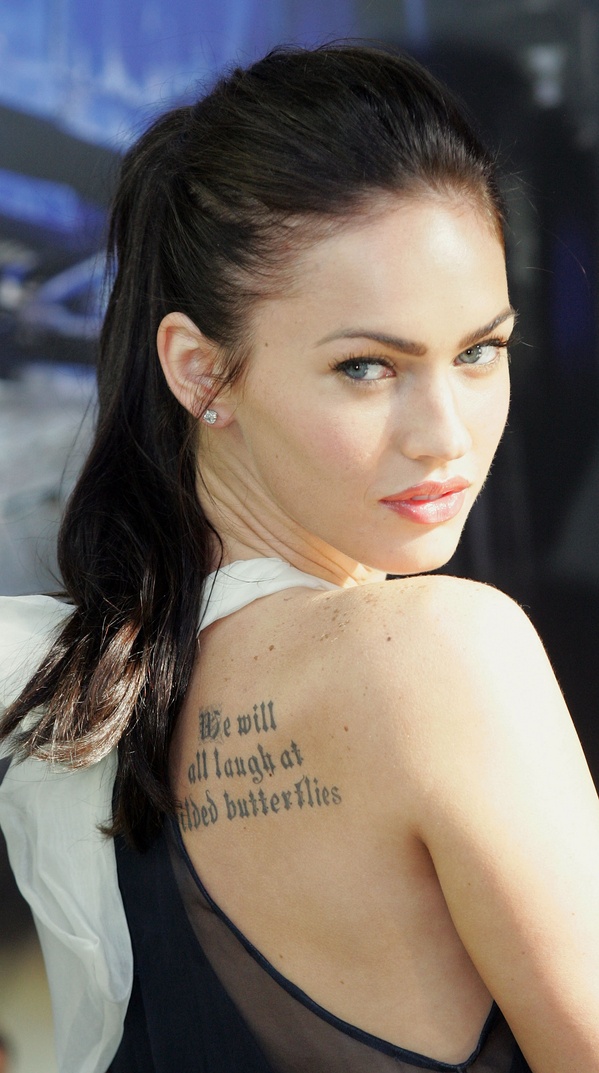 I'm not really into the tattoo thing. Especially weird poems. "We will all laugh at gilded butterflies"? What the hell does that mean?!!! Clearly, Ms. Fox is a little nutty. But that's great because that means she's an animal in bed. She reminds me of Angelina Jolie. Aggressive. Not-a-girlie-girl. Tattoos. Bad ass. Bombshell brunette. It would be awesome if Jennifer Aniston paid Megan Fox to seduce Brad Pitt away from Angelina. That would be some sweet-ass revenge.
Warning! Moist lips ahead!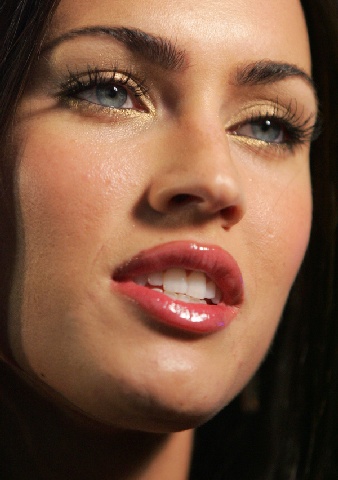 I don't know anyone else who uses gold eye shadow but Megan Fox is so hot she could paint her entire face in green and tell me she's a string bean and I would still be attracted to her hot vegetable ass.
I mean, LOOK at her!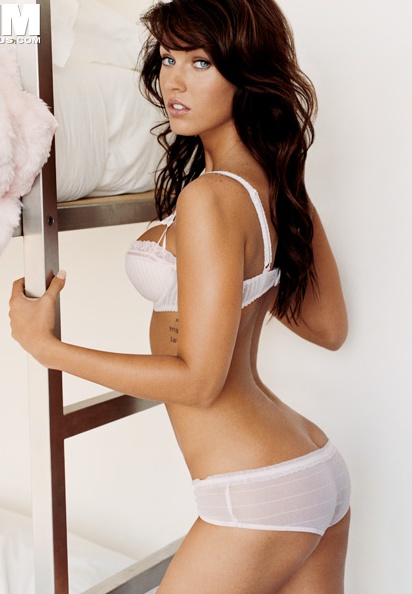 I declare Megan Fox to be one of the hottest girls on the planet. If Megan Fox was in the same room as Jessica Alba, my arm hair would spontaneously catch on fire. And there'd be a lot of dental work required from all the jaws dropping.
Because, look at her!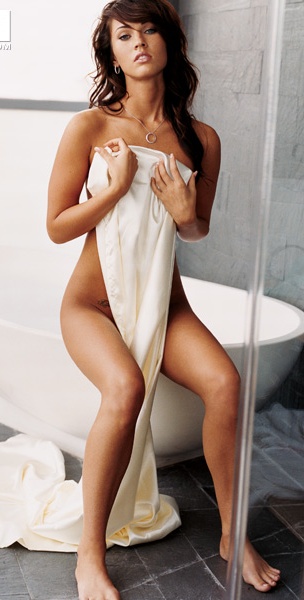 If you look closely, you can see she has another tattoo on her lower abdomen region. Or as I call it the So-Close-to-the-Hot-Zone.
There is a growing trend of women getting tattoos of their babies on their arms. Maybe Megan will do this once she has a child.
I think it's cool if a woman wants to get a tattoo of her baby's face on her arm. Because everyone likes to carry baby pictures to show off. But instead of pulling out the pictures, she can just roll up her sleeve!
If my mom had a tattoo of me, I know it would be embarrassing. Like a tattoo of me playing in the tub naked.
So in conclusion, Megan Fox is ridiculously retardedly hot.
Megan Fox is so hot, she's listed by the EPA as the #3 cause of Global Warming.
Megan Fox is hotter than a frying pan full of DVDs from Chinatown.
Megan Fox is hotter than soup. Really hot soup. You know, the kind of soup that burns the roof of your mouth because it's like, really hot. That's how hot Megan Fox is. Like soup. In the summer. Uh, yeah.