Hog's mom approves of this article.
A Charlie Brown Christmas
has become a beloved holiday viewing tradition. It has inspired other networks to re-create the magic with their own Christmas TV Specials!
Here is your HogWild TV Guide to this year's stooooopid Christmas TV Specials!

"A Christmas Story: Secret Shame in the North Pole… Mrs. Claus' Brave Triumph over Domestic Abuse"



"One Horse Open Slay: Silent Night, Bloody Night"



"A Very Tranny Christmas Surprise"



"Santa Claws: Adorable Kittens Wearing Festive Hats"

"Christmas Spirit Inside You"


"Christmas Spirit Inside You, Deep Inside You"

"Christmas Spirit Inside You, Your Sister, Your Mom, and then All over your Face you Filthy Egg Nog Slurping Wh0re"


"Feliz Navidad Gigante y Chicas con Jingle Bells Gigante!"



"Decorating the Tree with Fabulous Ornaments"
- "Santa Claus gets a Make-Over on Queer Eye for the Gift Guy!"
- "Fruitcake: It's Who you are if you Watch this Channel"

"Drug Bust: Gingerbread Man Totally Baked"

"Underage Girls in Skimpy Outfits Flaunt their Supple Bottoms and Flexible Legs to Music" (Figure Skating)



"Chestnuts and other Thinly Veiled Sexual References to Food"
- "Christmas Ham, Candied Yam, and BAM! You have a Heart Attack"
- "Delicious Holiday Recipes to Keep the Conversation about Dinner and Not About Your Inability to Find a Husband Ever Since Tim Left You 7 Years Ago"

"State Code r.w.2083.b and Its Impact on Retirement Accounts Tax Liability"

"Whitey's Soulless Christmas"
- "Michael Richards Apologizes to Poor Black Children"
SHOW SUMMARY: To make up for his ignorant outburst, Michael Richards dresses as Santa and slides down the chimney to deliver gifts to poor African-American children. But his face turns black from the chimney soot causing the family to think he is even more racist than before!

Special Guest Star: That guy who made the funny sound effect noises in Police Academy.




"We Strike Tonight, While Hanukah is Still Weak"

"Gingerbread Man Snaps, Kills Family"

"Competitive Eating: Christmas Sausage" (also airing on Bravo)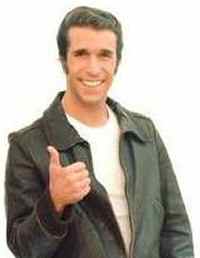 Want a kick-ass comedy show for your college or party? Email me for details.