Election Time!
Time to vote for a new American President!
Which one are you voting for?
Who cares?! Vote for me!
A vote for me is a vote to make America sillier!
HogWild as Commando in Chief!
That's right, I will wear a suit but I won't be wearing underwear!
Here's my stance on the important issues...
* LEADERSHIP
When Congress sends me some stupid bill that is no good for the American People, I will VETO that thing by telling the Majority Leader to "Talk to the Hand and disappear into Vapor... Because my pen ain't signing this paper!"
Then I crumple up the bill and spike it like a football into the ground. Then I do a little Touchdown dance while in my suit and chest bump my Vice-President.
* ENERGY
Finding alternative sources of Energy will be a high priority of my Administration. Everyone is focusing on the same ideas of Solar Power, Wind Power and Nuclear Power. Boooring!
How about some cool NEW ideas!
1 - A giant hamster wheel hooked up to a generator.
But instead of filling it with hamsters, fill it with hyperactive children!
In addition to providing clean energy, this solves 3 major problems:
a - It gives fat American kids some exercise!
b - It allows parents to feel good about themselves even though they continue to neglect their children's health by allowing them to eat sugary cereals and sodas. Because now eating candy is good for National Security!
c - We are less dependent on foreign sources of energy. Essentially we are replacing foreign oil with Skittles!
2 - What energizes men the most?
Sex. Of course! Men do most of the things they do in the pursuit of nookie.
So put thousands of men on personal treadmills hooked up to a generator. Then put a hot girl in a bikini just out of their reach!
And the same applies for women. Except of course we'll be replacing the hot GIRL with a pair of sexy shoes with a sign that says, "SALE!"
* WARS
We're fighting wars but we're not really winning and it's taking too long. So my plan is to beat up the bad guys by applying overwhelming force.
I will send in New York City's most heavily armed forces... The G-Unit.
50 Cent and crew have enough artillery to snuff out the terrorists. Plus 50 Cent makes a great soldier since apparently he can take 9 bullets to the face.
And then I'll send in Eminem with special computer goggles that makes all the bad guys look like his ex-wife Kim.
Then I'll send in Cypress Hill along with Redman and Method Man to literally SMOKE OUT the enemy. The bad guys won't want to fight any more once they are all mellowed out. Instead of looking for our soldiers, they'll be looking for a late-night pizza place.
* HEALTH CARE
I will create a National SuperStar Team of Scientists to work on finding cures to the most important diseases RIGHT NOW. How?
Easy! If American scientists weren't all working on Boner Pills, Hair Loss medications, and Fat Blockers they would have plenty of time to cure cancer and solve AIDS.
Their genius is being misdirected! I'd rather be fat and bald with a limp jammy than be dead from disease! Um... actually...
OK, put the scientists back on the boner pills. OK, let's start over...
I'd rather be fat and bald than be dead from disease! Oh wait. If I'm fat and bald it won't matter if I have a boner because no girl will want to see it. DAMMIT!
OK, I guess it's better to die early!
OK, new plan...
Which part of the population costs the most to the Health Care system? That's right... old people.
They are always getting sick and stuff. So from now on, everybody gets 72 years. That's it. Free Health Care and organ transplants and heck, I'll even throw in free boob jobs -- anything you want until the age of 72. But when you reach 72, you have to die. Game over.
Would you rather live to 97 being sick and broke or 72 being healthy and happy? Exactly! And you will have 3 choices of how to die:

1 - In your sleep from a gentle poison.
2 - In your sleep being gently suffocated by a pillow.
3 - In your sleep, having your bed dropped out of a helicopter flying over the Grand Canyon.
I will choose number three. The Grand Canyon is beautiful.
Seriously, dude! A FREE trip to the Grand Canyon! I am SO there!
* SMART ADVISORS
I will surround myself with people with EXPERTISE in their field to advise me.
Secretary of the Treasury: Donald Trump
Secretary of the Comb-over: Donald Trump
Department of Justice: RoboCop
Secretary of Defense: A man with a lot of experience defending our way of life. He has personally battled Iranian Sheiks, Russian Bolsheviks, and even taken on a Giant, that's right I'm appointing Hulk Hogan.
Secretary of Giving Hope to those with little Talent: Brooke Hogan
Department of Labor: Sarah Palin. She doesn't know much about anything else, but she KNOWS about labor! Either she or someone in her family is ALWAYS pregnant!
Department of Sex Education: Paris Hilton
(This is not a cabinet position to prevent sexually transmitted disease. Ms. Hilton has no idea about that. This position is about literally educating people on HOW to have sex -- an area in which Ms. Hilton has earned an honorary PhD* from the Harvard School of Sluttery.)
*PhD = Paris Hearts D!ck
Secretary of Homeland Security: Busta Rhymes.
Oh wait. Sorry. I thought that said Secretary of HOMEY Security.
Secretary of Foreign Affairs: Balki Bartokomous from the hit 1980's sitcom Perfect Strangers
Secretary of Extra-Marital Affairs: Alex Rodriguez with co-secretary Madonna!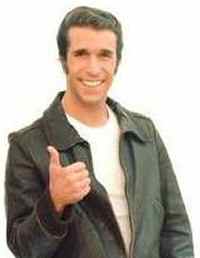 Want a kick-ass comedy show for your college or party? Email me for details.