Crazy T-Shirts Funny Pictures @ CollegeHumor
My Ultimate Super Bowl Party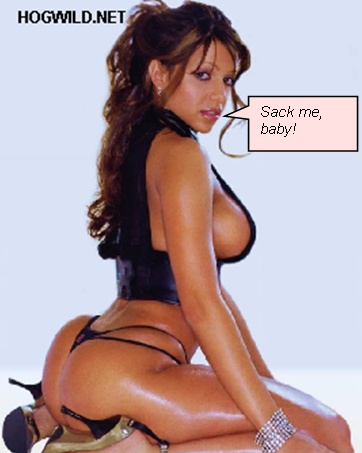 NFL Super Bowl Football Jokes, Vida Guerra Pictures
by HogWild
Super Bowl XL means Xtra Large Party! The Super Bowl! Hell yeah!

I love football! Because there's bbq chicken wings, funny commercials, cold beer, hot cheerleaders, gambling, and uh, I think there was one other thing. Hmmm... can't remember.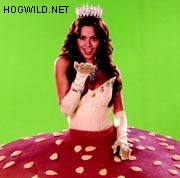 This year I'm going to my brother's place for the party. I'm sure it will be fun. We'll watch Brooke Burke flash her Whopperettes. But I can't help but fantasize about the....
ULTIMATE HOGWILD SUPER BOWL PARTY!!!!

Hell yeah!!!
Music is pumping. Bass is thumping. Girls in bikinis are dancing on the tables. They've got large snack-trays. Yes, I'm talking about their boobs. But they're also holding large trays of an assortment of delicious chicken wings.

* Flaming retarded hot wings for the guys with something to prove
* Honey Mustard for the laaaaaaay-deez
* Spicy Garlic for the married guys
* And bbq for me.
* Oh, and the hot bikini girls also have celery sticks... in between their boobies!

Hey, this is THE ULTIMATE HOGWILD SUPER BOWL PARTY so we're gonna go HOGWILD!!!!!

I squeeze the bikini girl's big booby and 2 magical things happen:

1 - cold beer fills my cup
2 - my girlfriend doesn't get mad

NOTE: If you knew how jealous my girl gets, you'd know that #2 is 3000 times less likely to actually happen than #1

Bass is thumping. The bims are shaking their booties. Oh, and each girl has the perfect ass like Vida Guerra.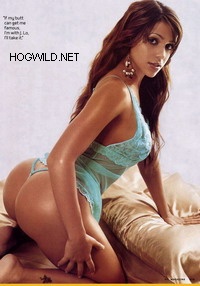 In fact, Vida Guerra herself is bent over. She has a tattoo in the shape of a beer coaster on the small of her back. So now I have a place to coast my beer.

"No, Vida, you can't get up until the game is over."

Me and my dudes are chillin'. My girl is in the kitchen cooking up a storm and yelling at the bims to make sure they keep the wings coming.

Oh, and this is important. There are girls are walking around with napkins.
Well sort of. They are wearing shirts that are made entirely of moist towelette material. Whenever your face gets full of sauce, you can wipe it on their shirt. Of course, your fingers might get greasy, too. So naturally you'll want to rub your hands all over the girl's wet-nap shirt.

Oh, this is also important. Sometimes the girls can't help themselves and they make-out with each other.

* There is popcorn overflowing from upside-down football helmets.
* A Pakistani man is grilling hot dogs.
* There is a midget from North Dakota in a football helmet running around. He's wearing a #1 foam finger that is bigger than him. This tips him over.

Okay, the HDTV is a 66 foot wide flat screen plasma with surround sound, Dolby, super-bass with Bose speakers and auto-reverse. The picture is crystal clear and sharp. The remote control has the batteries held in with a piece of tape. Sorry. I'm still bootleg, y'all.

Time for kick-off! Got the closed captioning on. But not in English. In Jive-talk. Because.

Got some V.I.P.s in the house, too.

* P. Diddy is shooting pool.
* John Madden is in on the crapper taking a massive dump.
* Kevin Federline is in the basement tied to a chair with his mouth
gagged.

And the spaceship from Galaga is chowin' down on pizza.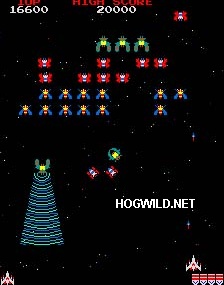 At half time things get crazy.

The bikini girls are all drunk from sucking each others' t!tties. Now they want to have a huge giant 0rgy. My girl is pissed so she challenges them all to a Soul Train dance-off. Losers get the hell out.

Now, my girl is a hell of a dancer. This is gonna be good. Out of no where Don Cornelius descends from the ceiling. Holy sh!t!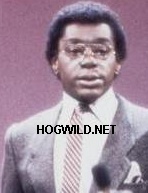 Bell Biv Devoe slide out of the closet and starting jamming THAT GIRL IS
POYYYYYYYYYYYYYYYY-ZUN!!!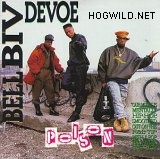 My girl is gettin' down!

The bikini girls are shakin' their asses, too.

But f*ck! John Madden flooded the toilet! Oh man, it reeeeeeeeks!

Michael Buffer screams from the bathroom. Let's Get Ready to Plunge it!!!!



Man, this is going bad.

I gotta save my party!

Did I mention my HogWild Super Bowl party is in a humongous covered-wagon crossing the Oregon Trail in 1849?

Well now we got Indians. And John Madden doesn't just have diarrhea. He's got cholera.

My doctor buddies would help out except they don't care.

So I trade Kevin Federline to the Indians in exchange for bbq maize. The natives summarily scalp him and feed his brains to P. Diddy.

P. Diddy wins $100,000 from Joe Rogan. Damn, that guy can make money off anything!

Back to the Super Bowl.

My team is losing. But I make a couple phone calls.
My secret contact at the game goes to the opponent's sideline and kicks their wide receiver in the nuts. And when their star running back isn't looking, he places a beehive in his helmet. Just to be assured of victory, he also jams the radio signal from coach's headset so his only communication with his quarterback is 102.7 Lite FM.

Yes! My team wins!

Red licorice streams down on us and someone notes that Vida Guerra's v4gina tastes like Fun Dip.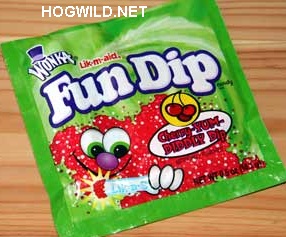 Who the hell is boinking Vida Guerra at my party?! Oh. No problem. It's just the ghost of 2 Pac. That's cool.

I ask 2 Pac to sign the paper cover to my Algebra II textbook. He does.

I invite everyone back next year and promise we'll REALLY go HogWild!

But in the meantime, I invite them to my Buick Invitational PGA Tour Party. Doesn't get crazier than that!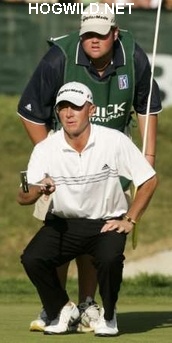 Funny Chats: Football Cheerleader jokes.

Jokes: NFL Players Brainwashed by Video Game: Must Kill!

The Greatest Geek Upset in Football History

More Funny HogWild Rants and Jokes

Now go watch my Expert Dating Advice videos! Woo-hoo!






Watch my helpful and hilarious Expert Dating Advice videos!