Hog's mom
approves of this article.
These are some jokes I made up. You might have to think about them for a second so put down that beer and/or needle full of heroin until after you finish my semi-hilarious yet fully-awesome jokes:
Ready? Here we go!
* I have a friend with ADD OCD.
He can never decide what he wants to do over and over and over...
* I know a guy with arthritis gingivitis.
He has bad breath from smoking joints.

* I was with a girl who was a nymphomaniac kleptomaniac.
B!tch stole all my condoms!
* I knew a girl with masturbation constipation.
She was all backed up. Finally she was able to finish when she sat on a stool.

* I knew a guy who suffered from erectile dementia.
He was a real head case.
* I know a guy who is a bi-polar bi-sexual bicyclist.
His life is up and down, up and down, up and down the streets of San Francisco.
* -Growing up I had a pet bird amphibian with knock knees.
It was a pigeon toad.
You guys still with me? OK...
* My buddy had a yeast infection erection dysfunction.
Yup, he had a stinky little pinky.
* I know a girl who is a claustrophobic aerobic.
She feels uncomfortable running in place.
* I know a guy who suffers from homo-arachnophobia.
He's scared to death of gay spiders.
You've never seen a gay spider? That's because they stay in the closet!
* Here is an example of illiterate alliteration:
Peter passed... Psychology.

For my fellow computer geeks...
* I had an android hemorrhoid.
It was a pain in the output.
* I know a black man who is racially lactose intolerant.
He says "white people make me sick." He's a 1-percenter.
* I knew a guy who once got a cold sore on a heat rash.
I said, "How do you feel about this?" He said, "lukewarm."
* I knew a man who was hot headed yet cold as ice.
He disappeared in a cloud of condensation
* I knew a woman who dated a man who suffered from hyperventilation premature ejaculation.
Just when she start breathing heavy, it was over.
* I know a man who is a xylophone xenophobe.
He distrusts foreign musicians.
* I know a man who is a hypochondriac necrophiliac.
He is so scared of catching something, he only has sex with cadavers... Without removing them from the body bag.
* - I know a guy who is a sadistic autistic.
Just by the sound of your screams, he could tell the exact temperature of the boiling hot water he threw in your face.
* I know an asthmatic drug addict.
He would eat, sleep and breathe drugs... Well, except for when he ran out of breath.
And finally...
*- I had an encounter with a pro-zac con-man.
He stole my life savings... but he didn't get too happy about it or too sad.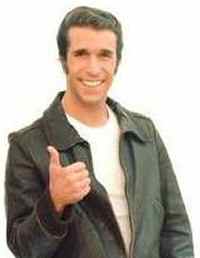 Want a kick-ass comedy show for your college or party? Email me for details.