JUSTIN: When it comes to baseball, HogWild and I definitely live in different worlds. He's a Mets and Yankees fan who spends most of his time worrying about who his team will face in the playoffs, while I on spend most of my time wondering if the Texas Rangers will ever get their sh!t together and even MAKE the playoffs.
It's this exercise in futility that has made choosing between cheering for the Tampa Bay Rays and the Philadelphia Phillies especially hard for me. One team hasn't won a championship in 28 years and resides in a city where sports heartbreaks have become so routine that people in Philadelphia have replaced Christmas with "Maybenextyearwillbetheyearmas".

The other team has never won a championship and have spent most of their 10 years in the league as the door mat of the American League East. But after defeating the Boston Douche Sox their bandwagon is now stuffed tighter than Oprah's snack purse.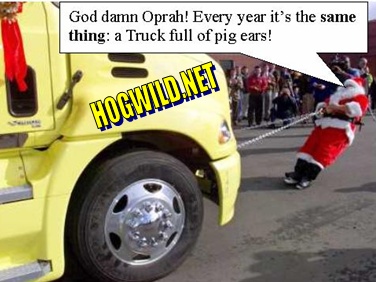 JUSTIN: So if you're like me and can't decide who to cheer for I've come up with three reasons to back each team.

HOG: Boston Douche Sox... I love it! HA HA!

JUSTIN: Reasons to Cheer for the Tampa Rays:

1. Who didn't cheer for Luke Skywalker after he defeated Darth Vader and the Empire? I know I did and that's why I'm considering backing the Rays after they vanquished the Red Sox! With New York missing the playoffs for the first time in 1,000 years, the Red Sox have replaced the Yankees as the most hated team in baseball simply because they have money to spend on players and win a lot.

HOG: Yeah, it's funny how Douche Sox fans complain about the Yankees big spending but then they go out and use the same tactics. I'm rooting for the Rays because they're the underdog team that did it with youth and against all odds. I'm rooting AGAINST the Phillies because they are arch-rivals of my New York Mets and because Philadelphia talks more trash than the President of the Department of Sanitation.

JUSTIN:
2. Rayhawks! Anytime a team adopts the same haircut in a show of solidarity it's bad ass, but when their 54 year old manager Joe Maddon gets a Mohawk too, now that's REALLY BAD ASS!

HOG: Good call! And that's why I think your yee-haw Texas Rangers should all wear Mullets!

And it would be really great if all of the Los Angeles Dodgers adopted Manny Ramirez' hairstyle of extra-long dred-locks. Especially Joe Torre!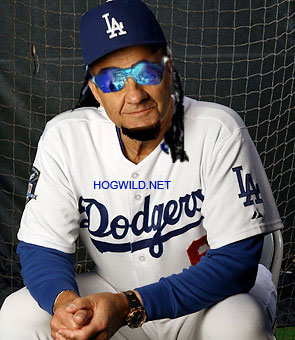 JUSTIN: Dude if it would win the Rangers a pennant I'd grow a mullet and a sweet-ass trucker 'stache to go with it!


3. Remember that scene in Cocoon when the aliens make the old folks young and they all start partying like college kids at Daytona Beach? Okay well neither do I, but if the Rays win the World Series can you imagine a scene where thousands of silver foxes storm the field and go ape sh!t crazy in celebration? That-would-be-awesome!

HOG: And frightening! If Tampa Bay wins, there will be riots in the streets! The retirees will overturn walkers! They'll set fire to their wheelchairs!

I think if Tampa Bay wins, then in the clubhouse they should shake up a big bottle of Florida's favorite celebration beverage and drench the manager with all that prune juice!

JUSTIN: Reasons to cheer for the Philadelphia Phillies:

1. Any team that plays in a city that booed Santa Claus at an Eagles game those fans need a little something to take the edge off. What better way to soothe an entire pissed off city of Christmas haters than to win their first championship in almost 30 years?!!! Cuz we know the Eagles and the Sixers ain't doing it! Ha!

HOG: That's why I hate Phillies fans. Because they are so angry and stupid that they'd boo Santa just because he didn't give them what they wanted for Christmas. That would never happen here in New York City. Just because Santa didn't give us what we wanted, we wouldn't BOO him... We'd ROB him!

JUSTIN:

2. Remember in Tommy Boy when Chris Farley puts on David Spade's coat and starts singing, "Fat Guy in little coat"? Well that's the image I get in my head every time I see the Phillies pot bellied manager Charlie Manuel waddle out to the mound for a pitching change.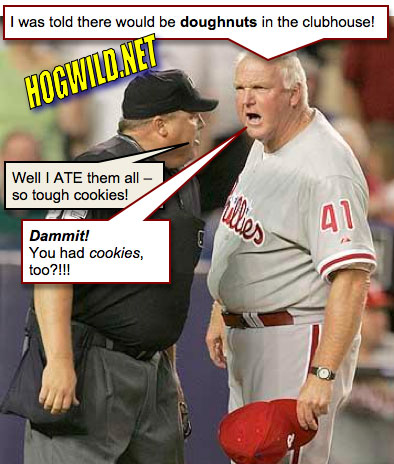 HOG: I think all baseball managers and umpires should be REQUIRED to have huge beer guts. It's a traditional part of the old-fashioned game like spitting and scratching and sushi in the luxury boxes.
JUSTIN: I agree but why do the managers have to dress up like players? Wouldn't it be a lot easier if Managers could come out to the pitchers mound in a track suit and flip flops?
HOG: HA HA HA! I think it would be great if the manager rolled his fat ass out to the mound on a Segway scooter wearing a maternity MuuMuu and snacking on some Beef Jerkey dipped into his pint of ice cream.


JUSTIN:

3. Since HogWild is a Mets fan and the Phillies are from the National League East you, as a fan of hogwild.net, should cheer for the Phillies because if they win it all it makes the Mets epic choke job this year a little less tragic since the team that beat them won the World Series.

HOG: Usually it does work that way, but I can't bring myself to cheer for a team whose fans are obnoxious and whose mascot I secretly hope is sodomized by Barney the purple dinosaur in a Colorado hotel room.

Personally I think the Rays win it all in 6 but as my playoff predictions proved earlier I really have no clue what I'm talking about when it comes to the post season!

HOG: Rays will win the series. They are a team of destiny. Much like my Mets, Jets, and Knicks are destined to disappoint. So let's go Tampa Bay Rays! Let's all rally for them like the old folks do down in Florida... They don't cheer "ba-da da-da da-da... CHARGE!" They go, "Ba-da da-da da-da.... BINGO!"

And the scoreboard displays important stats about each player: "This year ROCCO BALDELLI is batting .263 with 4 home runs and has called his grandmother 12 times!"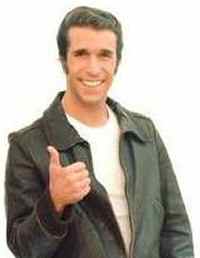 Want a kick-ass comedy show for your college or party? Email me for details.